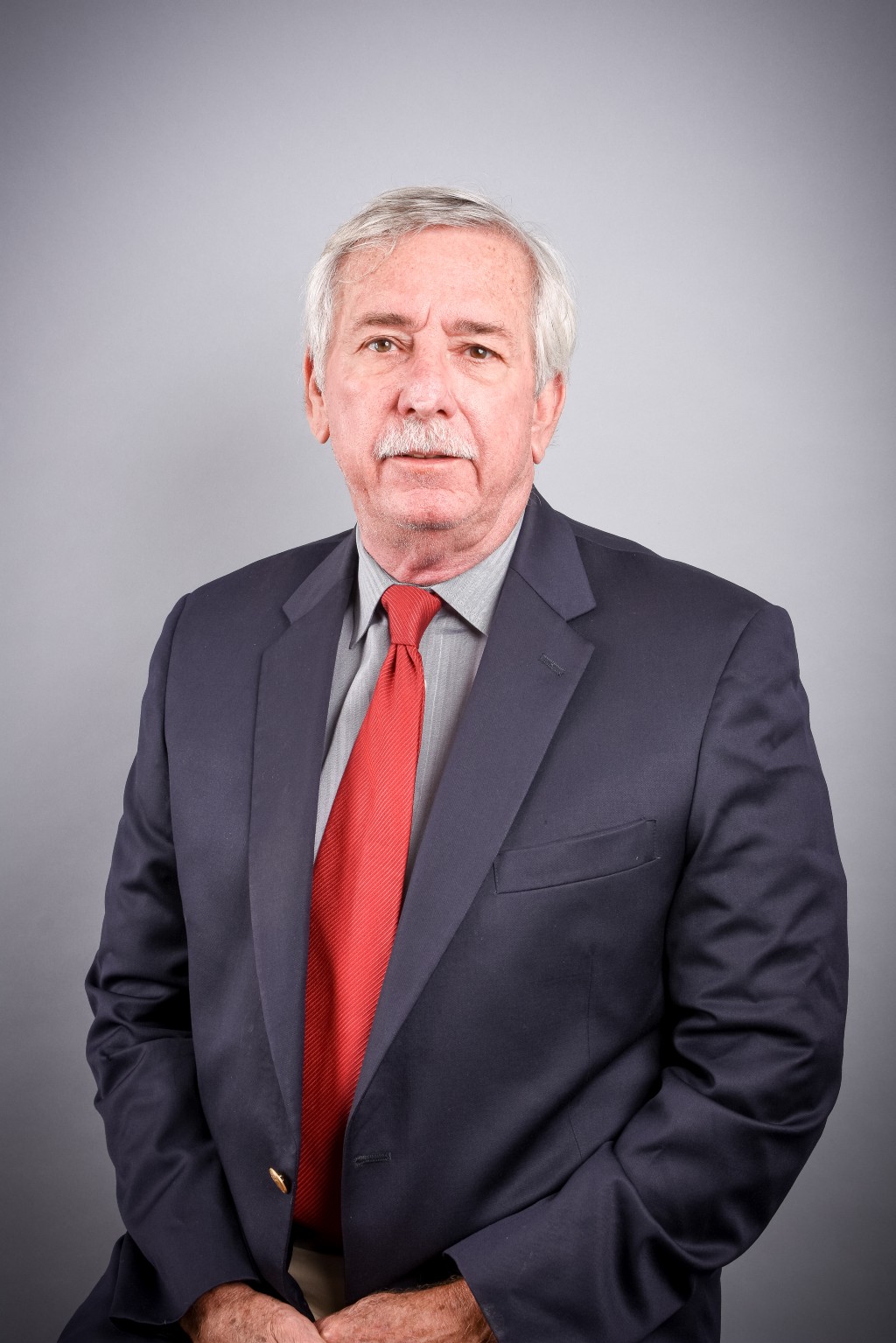 Heroes Among Us: "I often told my children when they were growing up that if they just cared, they…
Heroes Among Us: "I often told my children when they were growing up that if they just cared, they would find themselves ahead of others." with Paul Beckham
My favorite life lesson quote is "care." Care about what you do. I often told my children when they were growing up that if they just cared, they would find themselves ahead of others. At work, most people are just there to get a paycheck. They are not there for the company. But, it is more than just about the company — caring gets to be your personal brand. People talk about personal brand as an employee much more today than they used to. I think you need to ask yourself: what is your brand? If you are known as a good employee that cares about what goes on, that is going to carry you a long way.
As a part of my series about "Life and Leadership Lessons Learned In The Military", I had the pleasure of interviewing Paul Beckham. Beckham has a diversified professional background that includes senior financial and administrative experience, television operations, event and sports marketing and cable television marketing and sales. As chairman, Beckham provides strategic business and financial leadership to Hope-Beckham and its clients. Beckham's experience includes executive vice president of Turner Broadcasting System Inc., Atlanta, where he was actively involved with the acquisition and operation of the Superstation, the Atlanta Braves, the Atlanta Hawks, CNN, Goodwill Games, MGM and Turner Network Television. In 1990, Beckham was selected by Ted Turner to manage the Goodwill Games in Seattle, Washington. This Olympic-class event was staged over a 16-day period and involved 1,500 athletes from around the world. He also served as president of Private Networks Inc., the wholly owned subsidiary of TBS responsible for developing non-traditional television opportunities, such as the Airport Channel. Hope-Beckham was formed when Beckham and Bob Hope purchased the events division of Whittle Communication LP of Knoxville, Tennessee. Included in the purchase was the Colorado Silver Bullets, sponsored by Coors Brewing Company. Beckham served as chairman of the board for the women's team, and his off-field contributions helped to gain national recognition for superior marketing and promotional efforts. Beckham is a member of the Young Harris College board of trustees and served as its chairman from 2000 to 2008. He is retired chairman of the board of the Technical College System of Georgia Foundation, the board of advisors for the Emory Center for Ethics and a member of Investments Unlimited LLC. He also serves on the finance and building committees of Peachtree Road United Methodist Church and is active in various charitable and community organizations.
Thank you so much for doing this with us! Can you tell us a bit about your childhood "backstory"?
I grew up in the small town of Jackson, Georgia. At that point in time, there were about 10,000 people in the entire city. I had a normal childhood in what you would consider a typical small-town Georgia atmosphere. My father ran a nickel and dime store (a store offering a wide assortment of inexpensive items for personal and household use), and at one point he had five of them. He handled everything himself including all the stocking and managing. When I was a child and a teenager, I worked in the store a little bit and worked in other stores around the square like the drug store.
And what are you doing today? Can you share a story that exemplifies the unique work that you are doing?
Today, I am the chairman and co-founder of Hope-Beckham Inc., a public relations firm located in Atlanta. We do traditional public relations work, event execution and management, and strategic counsel to those who have a variety of wants and needs. We have been in business for almost 25 years, and what makes us unique is all of the prior experience we bring to the table. Before Bob Hope and I started Hope-Beckham, I was with Turner Broadcasting during an amazing period. We did everything from starting a television station, to acquiring the Braves and the Hawks, to establishing CNN and Cartoon Network. We became a nationwide, if not, worldwide company. During my time there, I was also President of the Goodwill Games, which was Turner Broadcasting's attempt to solve problems when the Olympics were cancelled when Jimmy Carter was president. Hope was the public relations man for the Atlanta Braves years before we started our company. Together, our previous experience allows us to be able to perform a variety of duties for clients and work with clients who have specific needs.
Can you tell us a bit about your military background?
My father was in the merchant marines in World War II, and my brother was an Army officer after his participation in the ROTC program at Georgia Tech. I joined the U.S. Army Reserves in 1964, when the Vietnam War was going on, and was part of the Reserves for six years. This was my way of fulfilling an obligation I had to my country, while also giving me some control of how I served. It allowed me to take care of my wife and children. My focus was not as much on the military, but on my work as an intelligence expert. I went to intelligence school in Fort Devens, Massachusetts and finished at the top of my class. This was interesting to me because I had never learned a foreign language, but I could break a code. My Reserve unit met once a month and trained for two weeks every summer. As a unit, we did interesting things during training like going to jump school, but we never actually jumped out of an airplane. We would jump off 40-foot towers — no matter if it is 40 feet for 40,000 feet high, it is still a jarring experience. During this time of my life, I was in the military, working full time, going to night school at Georgia State University and was married with two kids.
Can you share the most interesting story that you experienced during your military career? What "take away" did you learn from that story?
The most interesting thing I saw while I was in the Reserves was going through basic training. I think basic training is something most people, if not all people, should experience. Some countries require their young people to serve. We have a registration and, in the past, a draft. What you experience during basic training is someone taking full charge of your life, making you do things you do not necessarily want to do, and someone teaching you things maybe you did want to learn. We learned things like how to drive a jeep, shoot a gun or break a code. You are in a group of people where you have to learn how to get along, when to get out of the way and when to lead. I think the results that come from someone going through basic training is mostly good, with very little bad. You learn a lot about yourself and other people.
I'm interested in fleshing out what a hero is. Did you experience or hear about a story of heroism, during your military experience? Can you share that story with us? Feel free to be as elaborate as you'd like.
Being in the Reserves, I did not hear much about heroes in combat, but we knew they were out there just as everyone else did. The main focus for us was to learn the job, do the job and take care of your men. I have been told the first United States soldier killed in Vietnam was an intelligence soldier, which was the job I trained to do.
Based on that story, how would you define what a "hero" is? Can you explain?
A hero is someone who steps out of their normal limits and does something for the protection of others. They do something for someone else's benefit, and to those folks, he is considered a hero.
Does a person need to be facing a life and death situation to do something heroic or to be called a hero?
I do not think so. I think a hero does things that help other people. This does not necessarily mean the hero's life or lives of the people being helped are in danger. They simply have a need and the hero helps. For example, it could be a situation like the people in Alabama who just survived the tornadoes but are in bad shape. A hero will take care of people, even if they are not facing death currently, but are still in serious need.
Based on your military experience, can you share with our readers 5 Leadership or Life Lessons that you learned from your experience"? (Please share a story or example for each.)
1. Care about what you do.
To really be successful and to have an impact, you need to care about more than just the dollar signs that come with your job. You need to care about the well-being of the company, the company's mission, and the employees that work for you. Truly caring gives you a bigger purpose and will naturally push you to do your best.
2. Know your objective.
You will not be able to lead or guide the people of your company if you do not know what the end goal is. The objective or goal of the project needs to be simple and easy to understand. It needs to be realistic, attainable and something you and your company can work towards. This way, you will be able to effectively lead your team to success.
3. Delegate.
As a leader, you need to know when to let go of responsibility and give it to others on your team. It is hard for a company to perform well if one person is trying to manage and review every single project. You need to trust your team and their abilities so the company and employees may grow.
4. Follow up.
When you assign a project, you need to follow up with your employees. You need to make sure they understand the task, that they will be able to meet the deadline, and that they do not have any questions. Your employees need to feel they have your support if needed.
5. Communicate.
Communication is key in any type relationship, not just business. Communication issues can be what causes the downfall of a company. As a leader, you need to put in the effort to communicate with your team to see if they are happy or if they are having issues. You need to know what is going on with your customers and their status with the company. You need to be a person that your team feels comfortable approaching. This way, issues can be identified and solved before they become a very large problem.
Do you think your time in the military helped prepare you for business? Can you explain?
I think it definitely did. During your experience in the military, you look at problems, address problems, have to get along with various types of people, learn to command people, and learn to convince people to do things they may not want to do. You also learn how to get the job done. These are all skills you need to be successful in the workplace and to run a successful a business.
As you know, some people are scarred for life by their experience in the military. How did you struggle after your deployment was over? What have you done to adjust and thrive in civilian life that others may want to emulate?
I was in the Reserves, so I was never deployed or was in combat but was at risk of being deployed. I did not have any scarring experiences, but what I did experience was having every minute of every day scheduled. My time was divided between the military, college, family and work. I became very time-sensitive and aware. This was not fully because of the military, but that was part of it. Even today, I am very careful about scheduling things. I do not like my time being fully committed, and I think that comes from the period of time where every second of every day was being used. I did not have time to just live my life.
Are you working on any exciting new projects now? How do you think that will help people?
At Hope-Beckham, we are working with numerous companies on a number of projects that will help people. The latest one is a water project. We are helping promote a company that has created very simple, but effective, water filters. We are trying to get their name more well-known resulting in more funding and more distribution. This is going to help a lot of people internationally and domestically. Currently, the company is focusing on helping people in Kenya, but there are a lot of people in this world that have no clean water. For example, the people in Alabama that just experienced the tornado have no clean water. These filters would be helpful everywhere from cities that have a sudden water contamination, to those who just experienced a natural disaster and those in poverty. I think everyone should have one as part of their emergency kit.
What advice would you give to other leaders to help their team to thrive?
Leaders need to care about their employees. Leaders need to spend some time with them, know what they are doing, how they are doing it and how they are being trained. Leaders need to know their strengths and their weaknesses. If you leave your employees alone, they will not thrive. How can they if you do not put yourself in a position to lead them? I try to get everyone involved in an account. Sometimes, I may not attend a meeting because I want my employees to feel they have a lot to do with how the account works and that they are in charge of an account. The clients need to know who the people on the team are and see that these people have support from one another and from their leaders.
What advice would you give to other leaders about the best way to manage a large team?
Again, a leader needs to get to know his employees. If a company is so large that there is no way for a leader to get to know every single person, then the leader needs to get to know the sub-leaders amongst them. With a large team, delegation of responsibility through sub-leaders goes all the way down to the people who are actually doing the job. The overall leader needs to know the sub-leaders and the sub-leaders need to know the people below them. You need to know how your employees work to really be successful.
None of us are able to achieve success without some help along the way. Is there a particular person who you are grateful towards who helped get you to where you are? Can you share a story about that?
I would say there many people who have helped inspire me in my life. I have worked with a lot of people over the years in many different types of jobs, so I have gotten to meet and work with a variety of leaders. I think different types of people impacted me at each stage of my career. When I was in the operations point of my career, I had a really good friend who was with CBS for many years and then came to work at Turner. He did his work in a grandiose way and showed me how to do that with my own work. When I moved over to the sales side at Turner, the customers became our friends. At Comcast, I knew people outside the role of just being our customers. I formed friendships where we would spend time together on weekends, and it was just very cool. You learn a lot of various life lessons from all of these people, and it all will help you on your journey.
How have you used your success to bring goodness to the world?
We have a company that allows us to help a lot of people in addition to the normal public relations business we do for companies. As I mentioned before, we work with companies that are working to provide clean water all over the world. We also work with companies that distribute medicine worldwide, groups that focus on domestic catastrophe relief, groups that support abandoned and abused children and women and more. We help companies and missions that bring good into the world. It is a great thing to see and be a part of.
You are a person of great influence. If you could inspire a movement that would bring the most amount of good to the most amount of people, what would that be? You never know what your idea can trigger. 🙂
Peace, or the movement that results in peace. I think it goes back to people putting in an effort to get along with others, trying to understand others, and also listening to one another. People need to be kind and considerate to each other.
Can you please give us your favorite "Life Lesson Quote"? Can you share how that was relevant to you in your life?
My favorite life lesson quote is "care." Care about what you do. I often told my children when they were growing up that if they just cared, they would find themselves ahead of others. At work, most people are just there to get a paycheck. They are not there for the company. But, it is more than just about the company — caring gets to be your personal brand. People talk about personal brand as an employee much more today than they used to. I think you need to ask yourself: what is your brand? If you are known as a good employee that cares about what goes on, that is going to carry you a long way.
Some of the biggest names in Business, VC funding, Sports, and Entertainment read this column. Is there a person in the world, or in the US with whom you would love to have a private breakfast or lunch with, and why? He or she might just see this if we tag them 🙂
If he were alive, I think the person I would choose is Steve Jobs. What he did with Apple is incredible — he may be the closest to a marketing genius we have ever seen. I think it would be very cool to have an unhurried breakfast with him and have a conversation about his journey and hear his insights. I would also choose my father. He was a very smart man. In 1958, my father had five nickel and dime stores in small towns. This was the time when Sam Walton was doing the same thing but Sam only had three stores. My father did not have a lot of mentors, but he successfully ran five retail stores himself. I was a teenager then and never paid much attention. I never spent a lot of time talking to him about running those stores and how he managed to do it. He would teach me a lot, and I would listen.
Thank you so much for these amazing insights. This was truly uplifting.
---
Heroes Among Us: "I often told my children when they were growing up that if they just cared, they… was originally published in Authority Magazine on Medium, where people are continuing the conversation by highlighting and responding to this story.