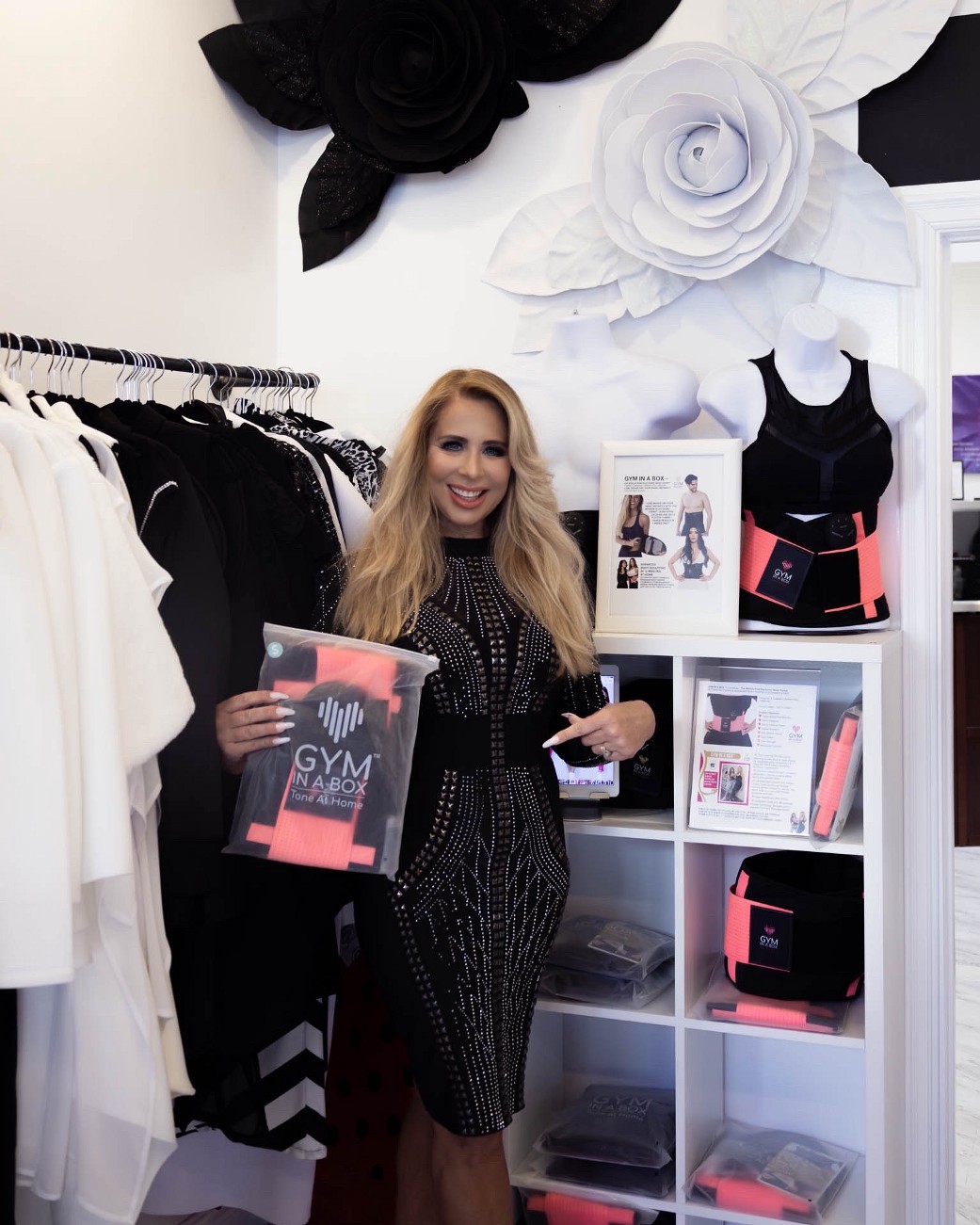 Nika Cristiani | CEO Cristiani's Balance, Fitness & Nutrition, LLC, Beverly Hills | Creator of "GYM IN A BOX™️" Exclusive with Marco Derhy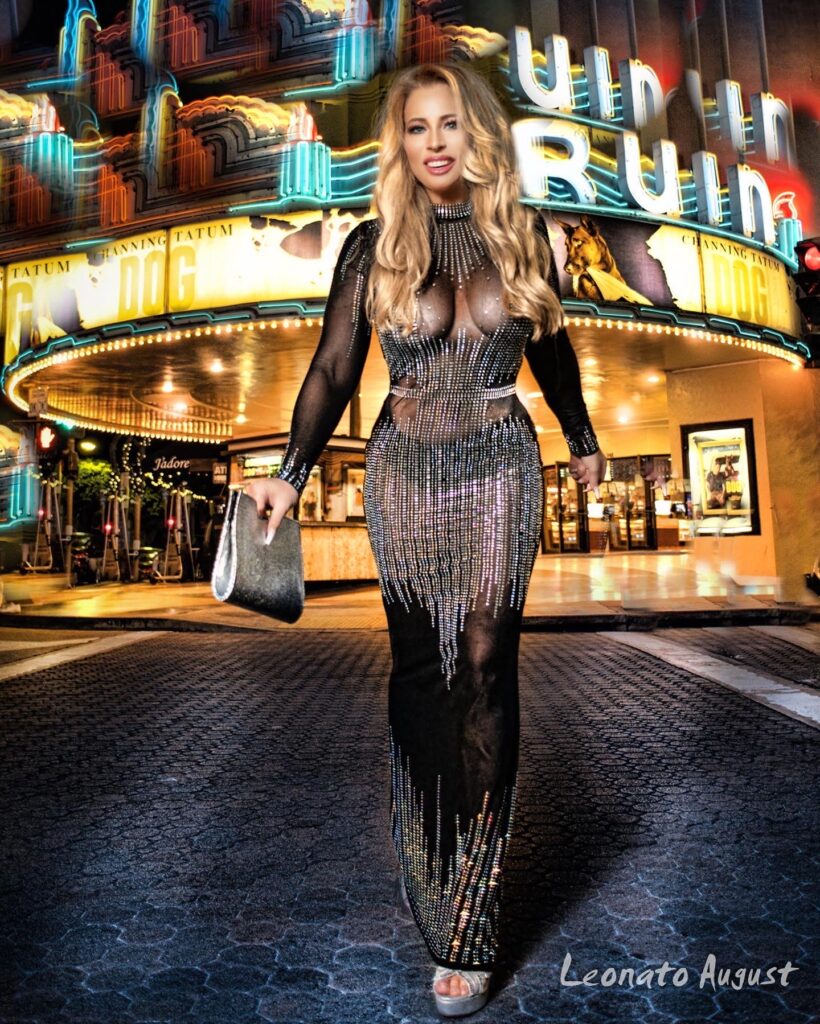 As part of my Inspiring Series about "Women Empowerment," I had the pleasure of interviewing Nika Cristiani. Nika is a celebrity Stim-Fit Trainer. A Creator, Designer & Founder of the Award-Winning Gym in a Box®️ & Tite Faceware™️ Body-Shaping Line. The world's most advanced New Fitness Technology-Empowered Micro-Current body sculpting & Anti-Aging Face & Neck Sculpting, and Fat-Ironing devices for at-home use. ( As seen on TV).
MD: Thank you for joining me today! Can you briefly outline for our readers your life's backstory?
Nika: I studied nutritional consulting, sports rehabilitation, and hotel management in Montreux, Switzerland, an exclusive resort town at Lake Geneva at the Hotel Montreux Palace. With this prestigious background, I started my 25 + years spanning career as a Health and Fitness Advocate and as a certified nutritionist and STIM-FIT specialist. It is a specialized training method where we incorporate Electronic Muscle Stimulation Techniques ( EMS)into conventional training routines to achieve faster results in body toning & shaping, sports rehabilitation, fat burn, muscle tightening, and pain management. It is advanced German Engineering.
My husband, Nino Cristiani, is the world's most renowned expert in this field and our CPO. Together, we introduced our cutting-edge training methods and sports rehabilitation expertise to the USA in 2016. We established our first Celebrity Personal Training Boutique Gym and developed our consumer product line in Silicon Valley. We used those cutting-edge technology-empowered training devices to prepare professional athletes for the Olympics, Boxing Championships, Tour de France, etc. They create automated muscle stimulation and build power and strength in an extremely short period. Also, they are scientifically proven to achieve the fastest results in sports rehabilitation and get athletes back on track ultra-fast after injuries or surgeries.
My husband Nino and I are certified experts in these exclusive training & rehabilitation methods and techniques, and the №1 in the USA with these specific qualifications, products, and results. Our technology is based on German Engineering, created, designed, manufactured in California, USA, and available globally. We are already experiencing high demand for this new revolutionary tech-infused product line in the international marketplace.
To bring this to the consumer, we created our first product of a whole-body toning series, the "GYM IN A BOX" CoreWrap, the World's First Electronic Abs & Waist Sculpting System At-Home use.
My Beverly Hills-based company Cristiani's Balance Fitness & Nutrition, LLC, develops a range of smart-clothing-based fitness apparel called "GYM IN A BOX." It features integrated fitness technology for body toning with miniaturized muscle stimulation, seamlessly integrated into fabrics, and designed for all body types and all adult ages.
GYM IN A BOX's motto: Workout Less while getting better and quicker results! Work out smarter, not harder!
Effortlessly Tone and Firm at Home! The secret weapon for Sports Stars, Celebrities, and Super Models Revealed! It's the breakthrough, patented technology "ToneUp15®️" that requires no machines, no stress, no surgery, no downtime, no stress, and no strain!
The cutting-edge Body Sculpting System is so easy and convenient, you just put it on, and it does all the work! The secret is the auto active muscle toning technology, the digital breakthrough that automatically targets all your muscles!
Many celebrities are already using it to get into their best shape for the red carpets and new TV projects. Superstars like Madonna, JLO, Heidi Klum, Chrissy Teigen, and Usher are longtime users of EMS Fitness Training. Jimmy Kimmel was trying EMS Training on his show. Victoria's Secret Angel Alessandra Ambrosio swears by it! Before strutting the catwalk at the annual Victoria's Secret Fashion Show, Alessandra Ambrosio fully integrated MUSCLE STIMULATION into her workout, attributing her "long and lean" figure to the 500 calories it helps her burn every session.
Our celebrity clients, models, and fitness & beauty influencers achieved excellent and fast results with our Stim-Fit training methods. We decided we want EVERYONE to benefit from the superb body sculpting & fitness results. GYM IN A BOX Electronic waist Trainer quickly became THE SECRET TRAINING TOOL OF THE STARS!
It's also Your favorite superhero's Secret Workout! Tom Holland relied on Electronic Muscle Stimulation for his training in the lead-up to playing a world-famous superhero, Spiderman! Calling it his "secret weapon," Tom says, "it really works" and "try it everyone — it was amazing!"
See how he used Muscle Stimulation to prep for his most famous role:
Our new patent-pending technology is a miniaturized version and can quickly and seamlessly be incorporated into regular fitness clothing. That's our secret and what makes it so valuable and unique.
MD: Please share with us a story that exemplifies the unique work you are doing?
Nika: The origins of our training techniques can be seen on one of the most recent shows of Jimmy Kimmel Live! The devices he uses are much older systems than ours, though, but pretty much achieve the same effects. It's fun to watch! Our "Gym In A Box" device is the next generation of what has been seen on Jimmy Kimmel or used by other celebrities and known in the USA. Our TONEUP15 fitness technology is a 2021 technology standard — wireless, digital, app-controlled, and consumer-friendly. Watch Jimmy using EMS PowerSuits: Here
MD: Are there any exciting projects you're currently working on?
Nika: We are working on incorporating our Body Sculpting Wearables into TV Show concepts. Body Transformation Shows based on the concept of Khloe Kardashian's "Revenge Body" or "Biggest-Loser." Our devices and patent-pending technology "ToneUp15®️" are scientifically proven to create the world's fastest body transformation results. More immediate results than any other workout or treatment could deliver — and that in the form of non—invasive treatments, just with the push of a button. Pain-free, no downtime, risk-free, and incorporated in sexy apparel. Super easy to use at home or out and about. It's not magic, but it's close!
MD: Congratulations!, You're currently developing a new "Celebrity Make-Over" TV SHOW named "SHINE ON ME" with some big names in the industry. This is super exciting and interesting. Do you care to tell us a bit about this?
Nika: Our "SHINE ON ME "TV SHOW concept incorporates our revolutionary training techniques and devices. We help former celebrities and former sports stars to get back into their old form, shining the spotlight on them again by getting their bodies and faces back in shape in a super short period — without any surgeries.
The winner would be awarded a new role in a reality show or movie project.
Currently, we are looking for investors and partners for those projects.
MD: Gym in a Box was established in 2017. Tell us about what inspired you to create this?
Nika: For decades, we achieved groundbreaking results for our celebrity clients and professional athletes with our advanced fitness tech PRO — devices in our beauty & fitness-related businesses in Europe and the US, so we decided we want to make those fantastic benefits accessible and affordable for everyone — especially for hard-working women, young mothers and all the ladies out there who either don't have the time to work out or cannot afford expensive cosmetic treatments and anti-aging procedures. That's how GYM IN A BOX®️& TITE FACEWARE™️was born.
MD: What are your plans? Where do you see yourself in the next decade?
Nika: Changing fitness the way Netflix changed entertainment! We aim to become for the fitness & beauty segment what Netflix has become for the entertainment space, putting the consumer in charge of where and when to engage in fitness & beauty treatments through active, innovative fabric fitness clothing & Anti-Aging FaceWare.
We prototyped a whole-body sculpting collection: PowerYogaPants for shapely legs, Jeans HotPants providing a Booty lift, Arm sleeves for Biceps and Triceps. We have designed & created a full-body collection for all muscle groups.
I would like to see our product line worldwide in every beauty spa, hotel shop in shop, gym, yoga studio, big-box online store, and on Homeshopping networks like QVC.
Also, I am focused on eventually licensing our technologies to companies like Lulu Lemon or Spanx. We are currently laying the ground for all this to happen soon. In 10 years, I hope to live on a fitness farm outside of LA with lots of rescued dogs. At the same time, having our technology licensed to rehabilitation centers will help many Americans with disabilities and or after surgeries to be able to walk again, build up muscles, help them get stronger, and be pain-free…. This would be something unique to leave behind!
We launched our latest and most innovative anti-aging product line, "TITE FACEWARE™️. " PREMIUM MICRO-CURRENT FACIAL, NECK & SCULPTING MASKS & FAT IRONING WANDS TO PREVENT SIGNS OF AGING BEFORE THEY START. IT'S THE WORLD'S FIRST NON-INVASIVE FACELIFT AT HOME!
Our masks are clinically proven to tighten, tone, and even out skin tone. Women will get a boost of anti-aging, hydrating nutrients that go six times deeper with our ToneUp15®️microcurrent technology.
Welcome to your at-home spa, your no needles or downtime facelift. Our micro-current-powered sculpting devices create tiny waves across your skin. That's why it's known as the world's first non-invasive facelift at home. Maximal results that every woman will love! And it means well! No one is being discriminated against, and all our products are gender-neutral!
MD: How does it feel to be thriving in the fitness industry — a traditionally male-dominated space? Were there challenges you had to overcome?
I am creating things I wish existed. All products are 100% approved by me and other females I work with. Being a "female founder in fitness technology "is a big challenge that I am happily and successfully taking. To be a renowned expert in my specific field in the USA and on many other continents, having those special and unique skills makes it much easier for me. Still, it's also very challenging, on the other hand, to introduce entirely new technology to a country that is so advanced in every other existing technology.
MD: Like many, you (and your industry) were also hit hard due to the COVID-19 pandemic. What vital lessons did you learn?
Nika: I launched fitness products for At-Home-Use when they closed our gym business during the pandemic. That was a huge challenge, really crazy times, but that was what people desired and needed. I learned that you always have to be prepared for the worst-case scenario these days. And one thing is for sure: No matter if we are talking pandemic, war, or inflation: PEOPLE ALWAYS WANT TO BE IN GREAT SHAPE AND LOOK YOUTHFUL WITHOUT HAVING TO PUT TOO MUCH EFFORT, TIME, OR MONEY INTO IT. THEY ASKED, AND WE DELIVERED!
MD: How do you hope to change lives with your influence, especially in this post-pandemic era?
Nika: I DO NOT "HOPE" TO CHANGE LIVES. I ALREADY KNOW I DO. I HAVE THE AUTHENTIC FEEDBACK OF THOUSANDS OF TESTIMONIES AND CUSTOMERS WHO CONFIRM EXACTLY THAT WITH THEIR 5 STAR REVIEWS, and their feedback is providing us with satisfaction every single day. Many happy women write me that they had already given up hope of ever wearing a bikini again or fitting in their favorite pair of Jeans. But now, they have achieved that in just a few weeks using GYM IN A BOX — that is my biggest motivation and the greatest reward for my tireless work. Helping women worldwide to become stronger, more efficient, more confident, and feel and look more beautiful!
MD: Which tips would you recommend to people looking to get fit to help them thrive and not "burn out" or be discouraged?
Nika: I would most definitely recommend: Going to www.GYMINABOX.la, ordering our products, pushing one button, and feeling instantly more rejuvenated, fitter, more toned, and more powerful, especially after a hard working day or in stressful times. Our integrated technology causes the muscles to contract, delivering hundreds of automated muscle contractions in a 12-minute toning cycle while simultaneously burning 500 calories. That means you'll feel as if you just had a hardcore training session, which is the best anti-depressant in the world — as we know! The four toning modes also feature a deep massage mode, perfect for relaxing while getting toned abs and instantly feeling amazing! But again: Consistency is a must, so as long as you keep wearing and using it, you'll feel a massive difference in terms of fitness abs well-being very soon.
MD: How do you continue to stay at the top level? And based on your experience and achievements, can you please share with our readers your secrets for success, and in brief the 5 Top recommendations to keep your Body & Mind In Good Health, In Shape, and Intact.
Nika: ONLY TRUST YOURSELF & IN YOUR VERY OWN AMAZING POWERS TO CHANGE THE WORLD AND MAKE AN IMPACT. Make your presence felt! Be vocal about what you want the world to know about you. Do something that attracts attention by working harder, be always 100% focused and disciplined, persistent and consistent! Have a purpose. Never stop creating. Make a statement and leave something behind that you will be remembered by.
Also, here are the 5 Top recommendations to keep your Body & Mind In Good Health, In Shape, and Intact.
1. Stay True to Yourself & Set Realistic Goals
2. No Excuses! Be Disciplined
3. Trust Science, Consult Experts & Learn
4. DO NOT GIVE UP | Quitting Is Not an Option
5. Have Mentors & Healthy Influence
MD: Understanding that none of us can achieve success without a bit of help. Is there a particular person who you are grateful, someone who helped get you to where you are?
Nika: My husband, Nino Cristiani. We have known each other's since I am 12 years old, and he is the one person besides me who never let me down and always has my back. Because of him, I live the life I always dreamed of. He supports me in my work as my Co-founder and our tech developer and helps & supports me in getting through challenging times and overcoming life's hurdles, and that's the key. You need love & stability in your life to conquer it.
MD: Some of the biggest businesses, VC funding, Sports, and Entertainment read this column. Is there a person in the world you'd ask for advice or inspiration, alive or dead?
Nika: I have known him personally for decades, so that's Arnold Schwarzenegger, both in business and, of course, fitness-related topics. He is my mentor.
When he was still alive, it was my beloved Dad. He was my hero! The love for my Dad and making him proud is what thrives me. He was an exceptional big-hearted man who helped everyone who needed it and an amazingly creative human being. He had heartbreaking dementia. It killed me that there was nothing that I could do to help him. That was why I studied more and more about microcurrent technologies. Today, we know by scientific evidence that my technology achieves excellent results in helping people after strokes and stimulating the brain, preventing those kinds of neurological dysfunctions. But that's the next level; right now, I'm just focused on creating fantastic and fun wellness and lifestyle consumer devices that help people look and feel better in just a short period.
MD: Is there a person in the world with whom you would love to have a private breakfast or lunch? If so, why? (He, or she, might see this)
Nika: It would be two people:
Dwayne, The Rock Johnson. Not only for his success in the fitness, entrepreneurial and entertainment world but because he's also so hilarious, humble, kind, and empathetic. I love people with big hearts and an even bigger smile. I would love to pack him in my GYM IN A BOX, Electronic Waist & Core Trainer, and see the look on his face when the automated muscle boosters kick in full force, making him sweat and build muscles without him lifting a finger!
Sara Blakely is the founder and creator of SPANX. Despite having no experience in fashion, retail, or business leadership, she was crowned the youngest self-made billionaire by Forbes, and that's very admirable, in my opinion. I see that kind of woman as a role model and inspiration. I would love to demonstrate how she could easily incorporate my digital fitness technology into all her products to bring shapewear to the next level! I would be super intrigued to license her my new patent pending toning technology.
MD: How can our readers perhaps follow you on social media or a website?
Nika: Website / Online Shop and Instagram
Marco: Thank you so much for joining me today. This was indeed inspirational!
Marco Derhy
❖ Marco is the CEO of Derhy Enterprises, a boutique advisory firm. Derhy Enterprises aids with the management and growth of businesses, particularly for public figures. ❖ Marco is known as an Entrepreneur at heart, building a Los Angeles-based private-label fashion company (in his early 20's shortly after his Military Service) into a dominant industry force with numerous employees and $50M+ annual sales. This success fueled his launch and investments into multiple Sectors, including Film production, Charity gala events, Humanitarian aid, Cryptocurrency, Real Estate, Helth Tech, Content creator, Interviews, Articles, Book Series, and worldwide profiling, inspiring people. ❖ A "Positive" Influencer. Marco has over 19 years of experience in the publishing sector. He has created ample unique series that highlight the empowering lessons learned from the experiences of high-profile entrepreneurs. ❖ Marco has worked with legends like Nelson Mandela, Arnold Schwarzenegger, Mark Wahlberg, Carlos Slim Jr., The Jackson Family, Mr. Sumner Redstone, chairman of Viacom, and Robert Evans," The Godfather, "to name a few. ❖ Marco is Known as a Philanthropist who produced quite a few lucrative fundraising charity events. Working with Dr. Juan Montero II MD for medical supplies for children, including the champ Manny Pacquiao, UNICEF—established a partnership with the Jackson's Family Foundation. He produced a 2-Day mega-event - 1st Day was a Black-Tie @ a Beverly Hills Mansion, and the next day was @ the famous "Neverland," at Michael Jackson's home, with~2,000 global VIP guests. Marco also Produced Michael Jackson's (RIP) First Black-Tie Annual Memorial event at the Beverly Hilton Hotel with 1K Special Guests, along with the Jackson family. He also produced a series of charity events during the Cannes film festivals. ❖ At CityGala, Marco produced their first significant Black-Tie Gala event at the Beverly Hills Vineyard. He also helped raise funds to support A-listers Celeb foundations, The Charlize Theron Africa Outreach Project (CTAOP), LA Youth, Health & Medicine, Domestic Violence support programs, U.S. and Veterans, to name a few. ❖ Marco is an Author and helped coach and create and inspire a mini-movement among writers, with scores of writers worldwide profiling inspiring people to share their positive, empowering, and actionable, inspiring true stories on prominent Platforms. ❖ A regular contributor to Arianna Huffington's, Medium, Buzzfeed, Thrive Global, to name a few. ❖ Marco is producing TV Series programs, Documentaries, and Feature Films. http://www.imdb.com/name/nm0220357/ ❖ Marco published his best selling series #1 Book "Heroes of The Opioid Crisis," and working on new book series. When Not working, he's enjoying ; Family, Friends, Philanthropy (Giving back to the less fortunate), Martial arts, Swimming, Tennis, Meditation, "Torah study," Nature, Hiking, Tennis...... Praying for global peace, Prosperity, love, and Happiness for our global society. Be Good & Do Good ®️ (We are all passengers)