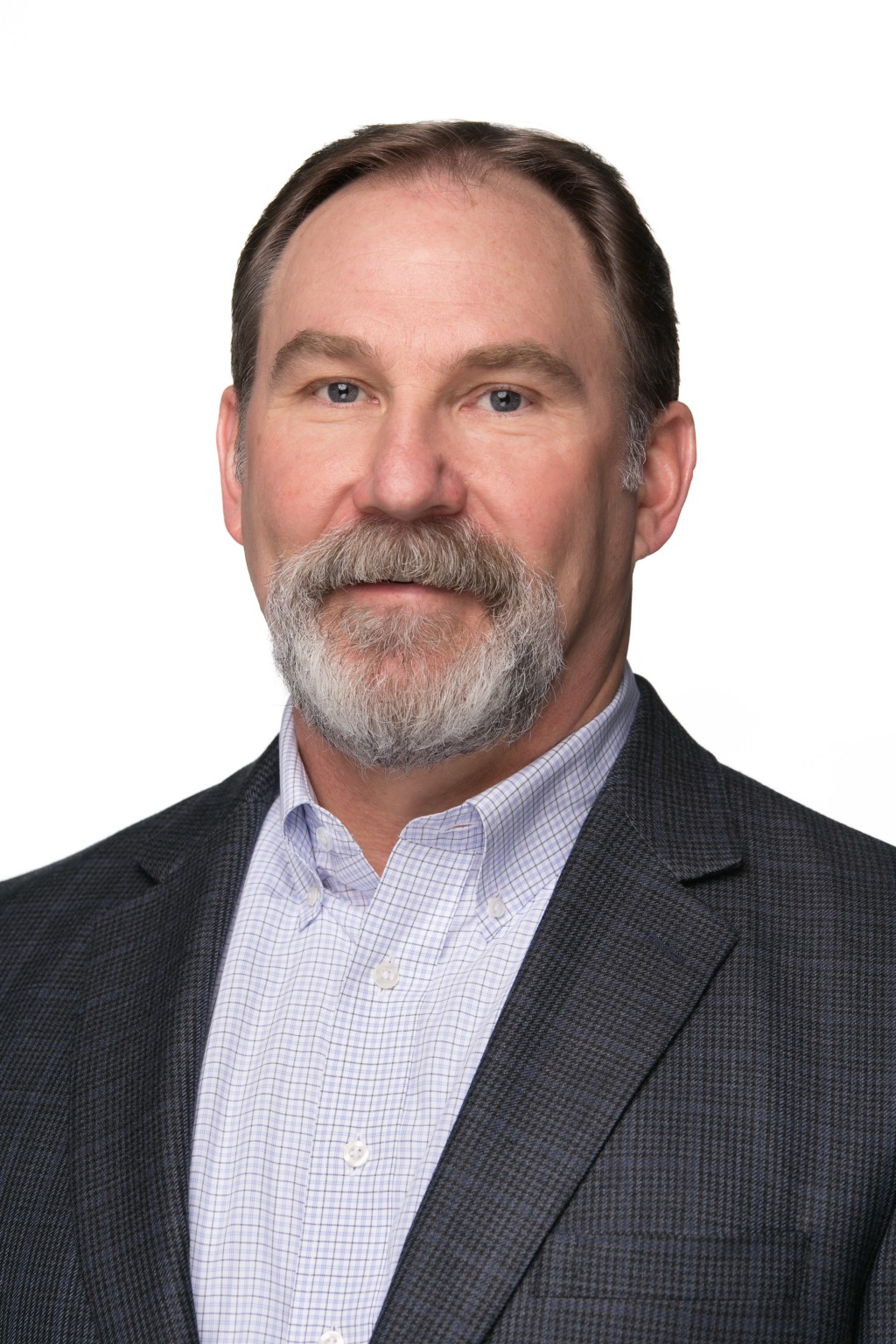 "The essence of integrity is what you do in and of yourself — you must be true to yourself."
"The essence of integrity is what you do in and of yourself — you must be true to yourself." with Patrick O'Toole and Marco Dehry
I always go back to the story about integrity and how that can't be taken but given away. I think of all the time I spent in the military and in law enforcement and the many times I saw someone do the right thing because it was the right thing to do. The essence of integrity is what you do in and of yourself — you must be true to yourself. If you cheat yourself, you're likely to grow comfortable doing the same to someone else. Do the right thing simply because it's the right thing.
As a part of my series about "Life and Leadership Lessons Learned In The Military", I had the pleasure of interviewing Patrick O'Toole, the Director, Executive Vice President and Chief Agency and Distribution Officer of the HealthMarkets Insurance Agency, Inc., a subsidiary insurance agency of HealthMarkets, Inc. Prior to joining HealthMarkets, Mr. O'Toole served as Vice President and Segment Leader with MarketPoint, a wholly owned subsidiary of Humana, Inc. During his twenty-year career with Humana, Mr. O'Toole oversaw the emergence of MarketPoint as the nation's largest multi-channel individual health insurance distribution system. Mr. O'Toole has a Bachelor of Science Degree from Wayland Baptist University and is a veteran of the U.S. Army, spending 11 years on active duty.
Thank you so much for doing this with us! Can you tell us a bit about your childhood "backstory"?
I grew up in West Central Florida with my younger brother and my disabled father, who was a Navy veteran. I had a very humble childhood. My brother and I worked throughout our teenage years and had to contribute 25% of our income to help manage our household.
Throughout my childhood, I heard stories from my grandfather about various family members who came from Ireland and served in the military during WWII. I grew up in a family where being in the military and serving others was just part of our DNA.
And what are you doing today? Can you share a story that exemplifies the unique work that you are doing?
I left the military in 1994 and started working for an insurance company, thinking it would be interim. But I quickly learned that with insurance, you really help people. And now I'm a senior sales executive at HealthMarkets and our mission is to help people navigate the insurance landscape to ensure they have their health, wealth and family protected. It's an incredibly noble purpose and I'm proud to have been a part of it for the last twenty-five years.
Can you tell us a bit about your military background?
I spent eleven years in active duty with the Army, with my first three years spent as a military policeman before I moved into the US Army Criminal Investigative Division (CID), which is a part of military law enforcement.
Can you share the most interesting story that you experienced during your military career? What "take away" did you learn from that story?
Twenty or so years ago, I was a CID agent in Colorado and two of our agents at the time were deployed to the Gulf War — living in a war zone, risking their lives. I remember one day hearing a commotion in the hallway. I walked out of my office and saw FBI agents hauling away one of our special agents and later learned that agent had been selling government evidence and sold one to an undercover agent, leading to his arrest. After this all went down, my chief said to me, "When you are serving in the military, you can lose your life, you can lose your limb — but the one thing that cannot be taken away is your integrity. That has to be given away."
And that truly resonated with me then, knowing one of our guys had been arrested by the FBI and essentially gave away his integrity while two other colleagues were putting their lives on the line in Iraq. That notion continues to resonate with me today in both my professional and personal life.
I'm interested in fleshing out what a hero is. Did you experience or hear about a story of heroism, during your military experience? Can you share that story with us? Feel free to be as elaborate as you'd like.
When I was a young military policeman, we were deployed to Honduras and we had to man an observation post at the top of a mountain. During the summer months and drought season, wildfires were a big deal and I remember seeing one sergeant blaze through a fire to get his MPs out of harm's way and I still recall that heroic effort I witnessed firsthand.
I also spent a good amount of time with Special Operations command and I was always moved and motivated by the special operators behind those missions, like Blackhawk Down. It is humbling to imagine the mindset of someone who embarks on a mission knowing they are putting themselves at grave personal risk to either accomplish a mission or save a team member.
Based on that story, how would you define what a "hero" is? Can you explain?
I believe a hero is someone who is willing to put his/her life on the line for the sake of someone else or for a purpose they perceive as greater then themselves.
Does a person need to be facing a life and death situation to do something heroic or to be called a hero?
I don't think so. Obviously, when we use the term in the military or with first responders, we talk about the ultimate sacrifice — when someone does something knowing their own demise is apparent, but they still do it.
But I believe there are heroes out there every day. The men and women who choose to serve — and I'm proud to have a son as one of those men — they are willing to put country and purpose above their own selves. I think that is incredibly heroic.
Based on your military experience, can you share with our readers 5 Leadership or Life Lessons that you learned from your experience"? (Please share a story or example for each.)
1.When you join the military, you learn you are capable of so much more than you thought you were. The military really drives your inner self beyond any boundaries that may or may not have existed.
2. I think about my time in the military and one thing that I believe has helped me succeed in business is the ability to take that step forward. Again, it has to do with that notion of being more capable than you think. When you have that mentality in a team dynamic and as a team/unit, you have a mission and objective, I think your individual drive kicks into gear because you don't want to let anyone down. You want to succeed along with everyone else.
3. I've heard a lot of sayings throughout my military and professional life and one that has always stayed with me is to "lead with character, courage, confidence and conscience."
If you approach leading others with those traits in mind, I think you will undoubtedly build a culture of inspiration.
4. I think it is important to understand your team members and their strengths, which allows you to deploy people in a way that allows them to be their best selves. When you are trying to lead a team or a platoon — be it in the workplace or the military — being committed to the individual development of those on your team and encouraging others to excel where they thrive can help foster both a focused and positive dynamic.
5. Anyone can have position and power in the military or workplace, but great leaders inspire other people. It isn't about, "I have the ability to tell you to do something because I have power" but more so, "I'm choosing you because you are the best person for the job and I know you won't let your team down."
Do you think your experience in the military helped prepare you for business? Can you explain?
I absolutely do. As I mentioned, I feel like serving others is a part of my DNA, and I was proud to do that in the military and I am proud to do that in my career everyday by helping millions of Americans get the coverage they need for themselves, their families, their businesses, their employees and more.
As you know, some people are scarred for life by their experience in the military. Did you struggle after your deployment was over? What have you done to adjust and thrive in civilian life that others may want to emulate?
I certainly saw terrible things during my military career. I saw death and combat, all the things you would expect to see in times of war and conflict. When I was a criminal investigator, there were a handful of things I saw that I found more traumatic, most notably due to the scenario. There are things you expect to see in war that simply seem so out of place in our own communities.
Fortunately, I'm someone who can compartmentalize. Yesterday was yesterday, and I focus on today and tomorrow.
Are you working on any exciting new projects now? How do you think that will help people?
Our company recently went through an acquisition and I'm focused on making sure my team is well-positioned for the future, which is exciting. I find the opportunity to position human capital and organizational capabilities to merge into a new organization very interesting!
What advice would you give to other leaders to help their team to thrive?
Make sure you have a strong personal brand and position yourself as someone who is beyond reproach. Communication is critical, and it is important to be committed to that. Also, as I mentioned earlier, the cornerstones of how I think of myself as a leader rely on character, courage, confidence and conscience.
What advice would you give to other leaders about the best way to manage a large team?
If you lead through inspiration and work to build a team and culture that can inspire others, I think your team can thrive.
None of us are able to achieve success without some help along the way. Is there a particular person who you are grateful towards who helped get you to where you are? Can you share a story about that?
I was fortunate to be around some very dynamic individuals during my time in the military. When I was a special agent assigned to the Department of Defense Protective Service Unit, we were charged with providing protection for key military leaders. I personally worked in that capacity for Vice President Dick Cheney, Colin Powell and General Norman Schwarzkopf, among others. Those experiences helped shape me as a person.
My former boss at Humana was a great influence on me. He was a "leader's leader," if you will. and placed a great deal of emphasis on overall character and leadership qualities. He put a lot of faith in me and promoted me up the ladder a couple of positions at a time because he valued my leadership abilities more than my level of technical expertise. I also came to the business world with that "can do" sense of mission, and that was something he greatly appreciated. His belief, which we now mutually share, is that technical skills are far easier to teach than leadership skills and character.
How have you used your success to bring goodness to the world?
In a professional sense, HealthMarkets exists to help people make informed decisions about insurance products that can protect their health and wellbeing. And I believe that certainly brings goodness to the world.
From a personal standpoint, my wife and I have always supported various charitable organizations with our time and financial resources. I am also incredibly proud of my children, who have grown into young adults also focused on doing good by other people.
You are a person of great influence. If you could inspire a movement that would bring the most amount of good to the most amount of people, what would that be? You never know what your idea can trigger. 🙂
I love the theme of "pass it along" or "pay it forward." If you think about it, we all have something to offer in terms of giving something of ourselves, whether it's our time, skills, etc. If everyone positively impacted even one person in the world, and that person then positively impacted another, and so on — think about what that could do for our communities and our country.
Can you please give us your favorite "Life Lesson Quote"? Can you share how that was relevant to you in your life?
I always go back to the story about integrity and how that can't be taken but given away. I think of all the time I spent in the military and in law enforcement and the many times I saw someone do the right thing because it was the right thing to do. The essence of integrity is what you do in and of yourself — you must be true to yourself. If you cheat yourself, you're likely to grow comfortable doing the same to someone else. Do the right thing simply because it's the right thing.
Some of the biggest names in Business, VC funding, Sports, and Entertainment read this column. Is there a person in the world, or in the US with whom you would love to have a private breakfast or lunch with, and why? He or she might just see this if we tag them 🙂
I previously alluded to the time I spent in the Protective Service Unit and one of the details I was on allowed me the opportunity to spend a fair amount of time near Colin Powell. It was always at arm's length and I would love to sit down and have a beer and a meal with him and just pick his brain about his life. I would want to talk about what he has seen and experienced throughout his life with the hope I might be reinvigorated to do more. I've always thought he was an inspiration and I would welcome the opportunity to sit down with him.
Thank you so much for these amazing insights. This was truly uplifting.
---
"The essence of integrity is what you do in and of yourself — you must be true to yourself." was originally published in Authority Magazine on Medium, where people are continuing the conversation by highlighting and responding to this story.