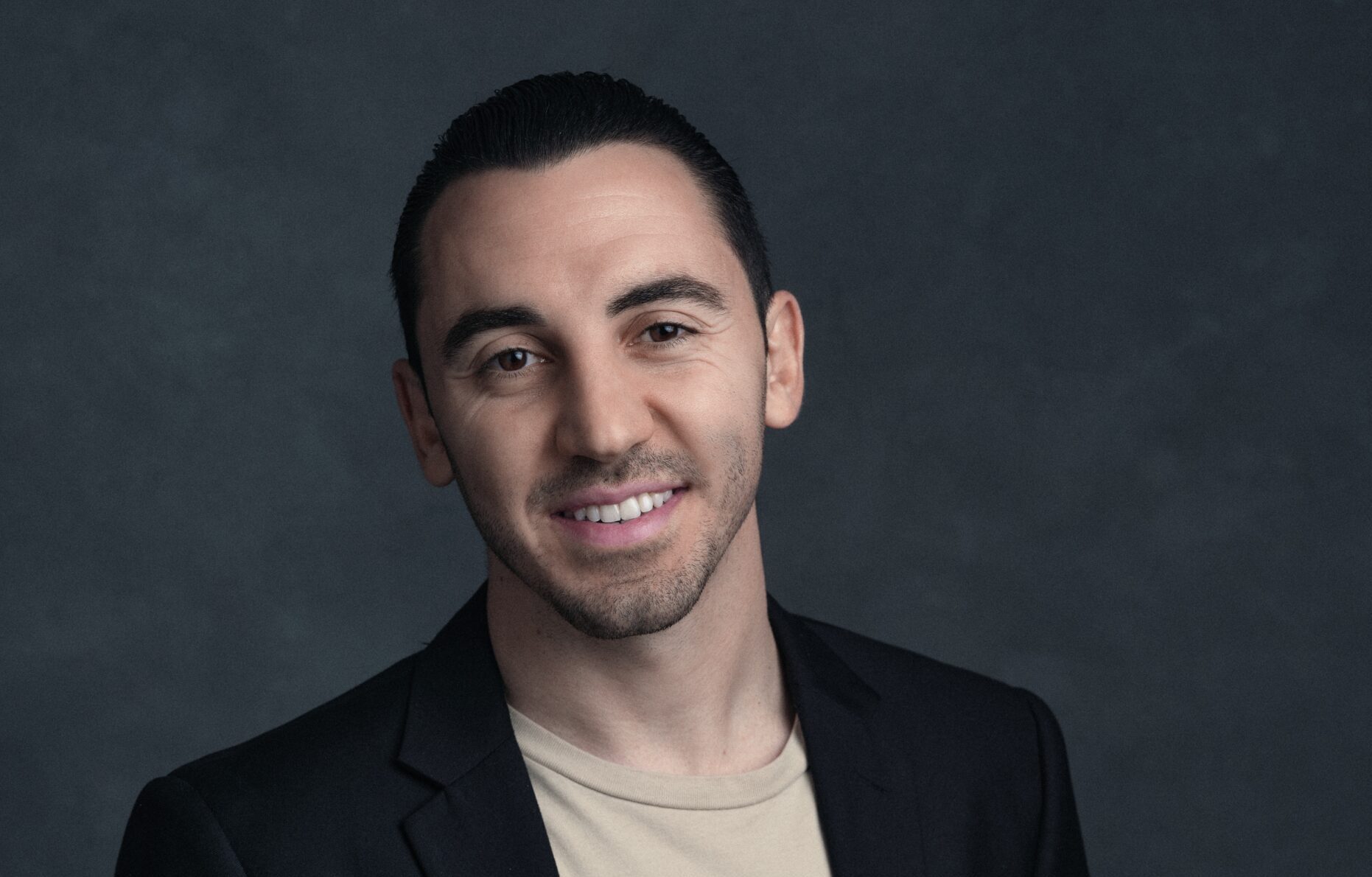 "Continue to test and experiment until you find something you are good at…" | Founder, Envy Direct and Co-Founder, Elite Automation, Nick Varterian talks eCommerce with Marco Derhy and Katie Melissa
---
As part of our Series about "Inspiring success stories," We had the pleasure of interviewing Nick Varterian. Nick the founder of EnvyDirect and Co-Founder of Elite Automation, is among the infrequent number of eCommerce entrepreneurs who have sizable experience in software development. At the age of 16, Nick started his career in eCommerce, part-time initially, selling products on eBay while he worked full-time in sales. By his early 20s, he had learned and developed skills in building websites, ultimately leading to his education and career in software development. By his mid-20s, Nick started his first eCommerce company, EnvyDirect. Using his knowledge and experience in eCommerce and software development, he was able to develop software for EnvyDirect that helped the company reach 7-figure earnings a year in less than 2 years and continues to grow each and every month. Nick has completed several projects mainly concerning E-commerce, Entrepreneurship, Software Development, Digital Brand Development, Marketing, and Sales Generation. Recently, Nick co-founded Elite Automation in late 2020, to create an Amazon Wholesale FBA Automation Service providing platform. The basic motivation behind it is to help start passive income-generating stores for their clients using his experience in the field.
MD: Thank you for joining us today, Nick! Can you briefly outline for our readers your life's backstory?
Nick: Thank you for having me! My name is Nick Varterian, I am 29 years old. I was born in Armenia and raised in Orange County, California. I am married with two beautiful children. My background is in ecommerce and software development. I started selling online when I was 16, but at that time I didn't really think of it as a career. I went to college for about one semester before dropping out and started working in the mortgage industry which was my first real corporate job. After about 2 years I knew that the mortgage industry was not for me, so I started exploring other career paths which led me to begin taking courses in software development. I worked as a software developer for a few years and till this day enjoy coding, but I realized to get where I wanted to be in life, I needed to make a change. That is when I began my journey in entrepreneurship!
MD: You started your career in eCommerce at the early age of 16. That is quite interesting, would you like to tell us more about that?
Nick: My father actually introduced me to eBay's online selling platform, and I thought it was terrific. I started listing a few items I owned, like old video games, toys, shoes, etc. Once I got some sales, I became addicted and started reselling anything I could find. My parents owned a jewelry store, so eventually, I started selling products from the jewelry store online, which provided me with a decent income for my age.
MD: What brought you to this specific career path? Did you always know you wanted to be an eCommerce entrepreneur?
Nick: I was working a 9 to 5 job as a software developer, making a 6-figure salary for a little over three years. I quickly realized that I needed to make a change to live a life of financial freedom where I could take care of my family while spending as much time as possible with them. As mentioned earlier, I was already familiar with eBay and had prior e-commerce experience, so I always knew e-commerce was something that I enjoyed. Amazon became far superior to eBay, so I started an Amazon store as a side business using income from my day job to scale the business to the point where I could quit my 9 to 5 job. I have a passion for technology, and I am grateful for the skills that I learned as a software developer as they helped me build specific tools for my Amazon store that allowed me to quickly scale the business to 7 figures in my first year.
MD: You founded EnvyDirect in 2018. What led you to the creation? What does EnvyDirect specialize in?
Nick: EnvyDirect was my first real e-commerce business. We specialize in online retail and wholesale categories such as Home, Kitchen, Sports, and Outdoor. We sell our products on many platforms, such as Amazon, Walmart, and Shopify. We also help brands take their offline products to online platforms like Amazon.
MD: You are also the co-founder of Elite Automation. What has your experience been like throughout the inception and growth of the company?
Nick: At Elite Automation, we build and scale Amazon stores for clients who want to get into the e-commerce space but don't have the time to learn and manage the business independently. My partner Katie Melissa and I started Elite Automation in 2020. The Covid-19 pandemic began shortly after, and I think many people realized that they needed to diversify their income streams. With starting any new business, there will always be challenges; it's how you overcome those challenges that dictate your success.
---
MD: What has your experience been like working alongside Katie Melissa?
Nick: Katie Melissa is a rockstar! We are both very like-minded and understand what it takes to succeed in this industry. We have a great working relationship and constantly push each other to be better every day.
MD: Who has been your greatest inspiration or mentor in the eCommerce world?
Nick: Jeff Bezos is definitely one of my top inspirations. With a similar tech background, I am always trying to automate and build new tools to scale my business further.
MD: Are there any special projects you're currently working on?
Nick: I have been developing an Amazon product research / CRM software for the past year. It is software that helps automate and streamline the product research and supplier search process for Amazon sellers. I am looking to launch in 2023! Stay tuned!
MD: Like many, you (and your company) were also hit hard due to the COVID-19 pandemic. What vital lessons did you learn?
Nick: I learned that you continuously must adapt, and you need to understand that nothing lasts forever. It was an exciting year for e-commerce as we dealt with a significant increase in demand for online products while dealing with supply chain issues. Those who adapted accordingly flourished.
MD: How do you hope to change lives, especially in this post-pandemic era?
Nick: I enjoy teaching and helping others succeed, whether in software development or e-commerce.
MD: Do you have a favorite "life lesson" or quote that profoundly impacted your life? Please share with us.
Nick: "Pain is only temporary, but victory is forever." I have been involved in martial arts since I was 18. I competed heavily in jiujitsu tournaments for a few years and achieved a World Championship gold medal in 2015. This quote really resonated with me during my time competing in jiujitsu, and it still resonates with me today with entrepreneurship and business. You can not achieve success without pain and struggle, and things that often come easy don't last very long.
---
MD: Our Global readers are eager to learn about being a successful e-commerce entrepreneur. What would you say are the "secrets for success" for those out there hoping to take a similar career path and record as much success as you have?
Nick: Don't try and do too many different things at once, and don't fall victim to "shiny object syndrome." Continue to test and experiment until you find something you are good at and love to do, then focus on that one thing. You may see people on Instagram who make it look like being an entrepreneur is easy, but know that it takes hard work and many hours of non-stop grinding to succeed. Also, finding a great mentor is priceless. You must always be willing to learn, no matter how good or successful you are.
MD: Understanding that none of us can achieve success without a bit of help. Is there a particular person who you are grateful to, someone who helped get you to where you are?
Nick: I would say my father is someone I look up to and am grateful to. He came to America as an immigrant with a few hundred dollars in his pocket and worked hard to get where he was. At a young age, he instilled a strong work ethic in me and taught me many business concepts that I use today.
MD: Some of the biggest businesses, VC funding, Sports, and Entertainment read this column. Is there a person in the world you'd ask for advice or inspiration, alive or dead?
Nick: I think for many entrepreneurs like myself, Gary Vee is someone that has inspired me. His work ethic is unmatched, and he proves that it's never too late to start something.
MD: Is there a person in the world with whom you would love to have a private breakfast or lunch? If so, why? (He, or she, might see this).
Nick: Patrick Bet-David is a successful entrepreneur that I also really look up to and listen to often. I enjoy his philosophy regarding life, money, and success.
MD: Is there anything else you would like to share today?
Nick: Thank you so much for having me today. It was a great pleasure chatting with you. If anyone reading/listening has questions or is looking for advice, feel free to reach out!
MD: How can our readers keep up with you on social media or a website?
Nick: I am on Instagram and LinkedIn.
Thank you for joining us. This was indeed inspirational! Best wishes and continuing success.
Marco Derhy
❖ Marco is the CEO of Derhy Enterprises, a boutique advisory firm. Derhy Enterprises aids with the management and growth of businesses, particularly for public figures. ❖ Marco is known as an Entrepreneur at heart, building a Los Angeles-based private-label fashion company (in his early 20's shortly after his Military Service) into a dominant industry force with numerous employees and $50M+ annual sales. This success fueled his launch and investments into multiple Sectors, including Film production, Charity gala events, Humanitarian aid, Cryptocurrency, Real Estate, Helth Tech, Content creator, Interviews, Articles, Book Series, and worldwide profiling, inspiring people. ❖ A "Positive" Influencer. Marco has over 19 years of experience in the publishing sector. He has created ample unique series that highlight the empowering lessons learned from the experiences of high-profile entrepreneurs. ❖ Marco has worked with legends like Nelson Mandela, Arnold Schwarzenegger, Mark Wahlberg, Carlos Slim Jr., The Jackson Family, Mr. Sumner Redstone, chairman of Viacom, and Robert Evans," The Godfather, "to name a few. ❖ Marco is Known as a Philanthropist who produced quite a few lucrative fundraising charity events. Working with Dr. Juan Montero II MD for medical supplies for children, including the champ Manny Pacquiao, UNICEF—established a partnership with the Jackson's Family Foundation. He produced a 2-Day mega-event - 1st Day was a Black-Tie @ a Beverly Hills Mansion, and the next day was @ the famous "Neverland," at Michael Jackson's home, with~2,000 global VIP guests. Marco also Produced Michael Jackson's (RIP) First Black-Tie Annual Memorial event at the Beverly Hilton Hotel with 1K Special Guests, along with the Jackson family. He also produced a series of charity events during the Cannes film festivals. ❖ At CityGala, Marco produced their first significant Black-Tie Gala event at the Beverly Hills Vineyard. He also helped raise funds to support A-listers Celeb foundations, The Charlize Theron Africa Outreach Project (CTAOP), LA Youth, Health & Medicine, Domestic Violence support programs, U.S. and Veterans, to name a few. ❖ Marco is an Author and helped coach and create and inspire a mini-movement among writers, with scores of writers worldwide profiling inspiring people to share their positive, empowering, and actionable, inspiring true stories on prominent Platforms. ❖ A regular contributor to Arianna Huffington's, Medium, Buzzfeed, Thrive Global, to name a few. ❖ Marco is producing TV Series programs, Documentaries, and Feature Films. http://www.imdb.com/name/nm0220357/ ❖ Marco published his best selling series #1 Book "Heroes of The Opioid Crisis," and working on new book series. When Not working, he's enjoying ; Family, Friends, Philanthropy (Giving back to the less fortunate), Martial arts, Swimming, Tennis, Meditation, "Torah study," Nature, Hiking, Tennis...... Praying for global peace, Prosperity, love, and Happiness for our global society. Be Good & Do Good ®️ (We are all passengers)