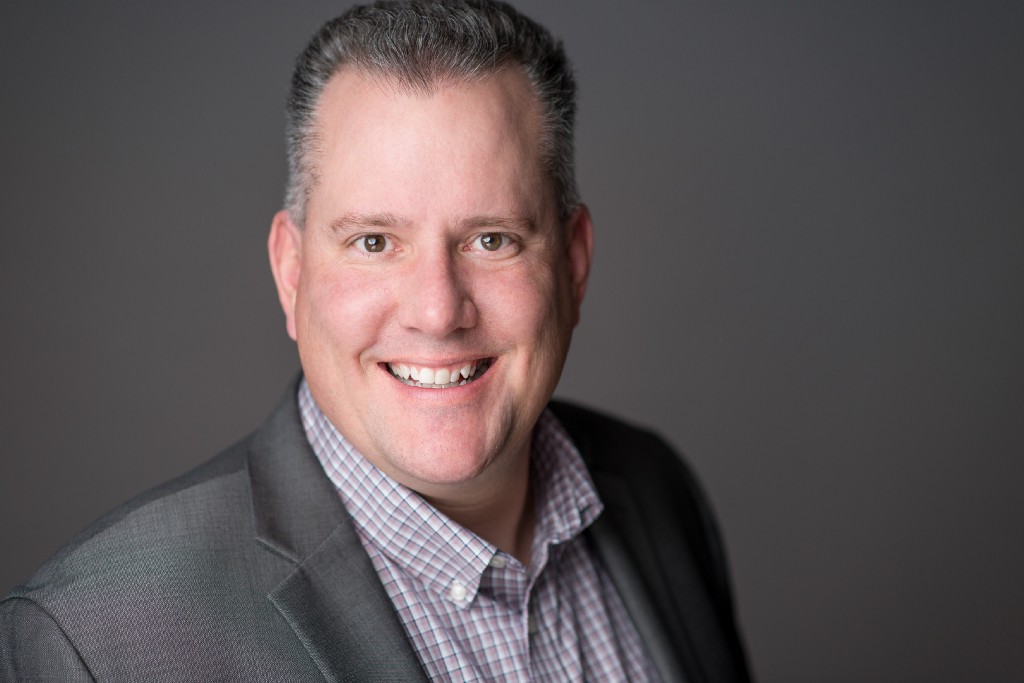 Life and Leadership Lessons I Learned In The Military: "Focus on creating value at the…
Life and Leadership Lessons I Learned In The Military: "Focus on creating value at the intersections." with Bill Hoffman and Marco Dehry
Focus on the Power Lines, not the Power Plants. Focus on creating value at the intersections. Quite often an organization's "power plants" are up, but the lines are down. The biggest sources of value will come from the power lines (or individual connections within a business) that come together to create a holistic understanding of — and insights on — your customers' relationships with you across business lines, across products and services and across channels.
As a part of my series about "Life and Leadership Lessons Learned In The Military", I had the pleasure of interviewing Bill Hoffman, Chief Growth Officer and Employee Practice Leader at Elicit, an award-winning consultancy that helps clients transform the way they use customer and employee insight in service of improving the customer experience. Hoffman is also Founder of Vetalytics LLC, an analytics consultancy created to harness the power of analytics for the occupational advancement and improved quality of life of U.S. military veterans. Prior to Elicit, Hoffman was Chief Analytics Officer and Head of CRM at U.S. Bank. While there, he led the Enterprise Research & Analytics team responsible for customer analytics, workforce analytics, and customer relationship management (CRM) enterprise-wide, and encompassing predictive analytics, geospatial analytics, modeling, optimization, and machine learning. Hoffman has served in a number of key leadership roles including Senior Vice President, Customer Insight at Best Buy; as a senior consultant with McKinsey & Company and The Gallup Organization. Earlier in his career, he also held strategic positions with National City Corporation and Bank of America. Hoffman has also served as a Lieutenant (Intelligence) in the U.S. Navy. He began his career as an Intelligence Officer with the Central Intelligence Agency (CIA) where he earned the Balkans service medal and two exceptional performance awards Hoffman earned both a B.A. in International Relations and a B.A. in Economics from DePaul University; and an M.A. in National Security Studies from the School of Foreign Service at Georgetown University. He was selected for the Minneapolis/St. Paul "40 Under Forty" award in 2012.
Thank you so much for doing this with us! Can you tell us a bit about your childhood "backstory"?
I grew up in a small town in South Dakota, the geographic epicenter of North America. My hometown was a place where you could watch your dog run away for three days. So, naturally I would later in life decide to join the United States Navy!
I come from a supportive family that instilled in me the value of hard work and service at a young age. We were not a predominantly military family, but I did have three uncles that served in the Vietnam era and I greatly admired their service.
One seminal moment in my youth clarified my future.
This is definitely a cheesy story, but when I was a junior in high school I saw "Hunt for Red October" on opening night with my buddy Erik. It was clear to me walking out of that theater in Sioux Falls that I had seen my desired future. Of course, I had no idea how to get from here to there.
Just a week or so later, I caught a bit of luck. The guidance counselor at my high school would announce over the intercom all the various college programs and scholarships available and one happened to be the "CIA Stokes Scholarship Program." I lit up! I also pestered the Central Intelligence Agency's recruiting/interns office on a weekly basis until I finally reached a human and figured out the application process.
I ended up being selected for the program and later heard that something like 10,000 people had applied for the 33 spots that year. To say it was a bit surreal for me to be 18 years old and a full-time employee of the Central Intelligence Agency was the understatement of the 20th century.
And what are you doing today? Can you share a story that exemplifies the unique work that you are doing?
Today I serve as Chief Growth Officer and Employee Practice Leader at Elicit, which is a boutique consultancy that helps companies like Southwest Airlines, Neiman Marcus, and Nestle leverage technology and analytics to drive business value.
I've had some great life experiences after the Central Intelligence Agency leading analytics and insights functions for companies like U.S. Bank and Best Buy and helping Fortune 500 clients while at McKinsey and Gallup. I put many of my military "lessons learned" to work for the companies I served in order to drive better customer and employee experiences.
From my lens, no organization does a better job with data analytics than the U.S. military's special forces units and the intelligence units supporting them. Their ability to translate data analytics into actionable outcomes at both the strategic and tactical level is unprecedented. For them, it's literally life and death. It's not life and death for our clients; but the decisions we inform can be life-changing for our customers. That inspires me. Helping companies be "Fast, Flexible, Agile, and Aware," — so they can build better relationships with both their employees and their customers — also inspires me.
Can you tell us a bit about your military background?
My military experience is definitely non-traditional. I started CIA then went military, while it typically works the other way around.
Why? Because 9/11 happened. I, like many, felt a call to do something. On Sept. 12, 2001, I called all branches of the armed services and the Navy was the only branch with an officer role for former intelligence officers (the rest were enlisted-only onboarding).
I joined the U.S. Navy Reserve as an intelligence officer shortly thereafter. In the nearly 17 years I spent in intelligence, I quickly learned that the fundamental role of professionals in data analytics is to empower good decision-making.
At both CIA and Naval Intelligence, I had a front row seat to the amazing power of good decisions and the destructive power of bad ones. I developed a visceral dislike for bad decisions, which has powered my professional passion: to enable good decision-making. At the end of the day that's really the fundamental mission for anyone in a data analytics, insights, or strategy role.
Can you share the most interesting story that you experienced during your military career? What "take away" did you learn from that story?
Serving on the Balkans Task Force (BTF) was a life changing set of experiences. I was a junior intelligence officer at the time and it was my first "big break" in the intelligence community (IC). The experience was profound on so many levels, many of which weren't obvious until after September 11, 2001 when the 9/11 Commission made the BTF its poster child for intelligence community reform and the model on which many of its recommendations were made.
In the mid-90s the BTF was an entirely new model. Rather than having a stove-piped, vertically-oriented organizational structure, someone had the forethought to basically get everyone across the IC who knew anything about Bosnia, Serbia, Croatia, and the regional dynamics surrounding them to sit in the same room, focus on the same problem and work together. It was a war room in the most literal sense.
It might seem obvious, but many organizations can still learn something today from my experience. Take a look at your corporate structure. Are your functional experts coming together to tackle an issue or is a traditional bureaucratic structure holding you back?
So much corporate innovation comes out of the military and intelligence community. Just see the Marshall Plan regarding supply chain logistics. The list goes on and on.
I'm interested in fleshing out what a hero is. Did you experience or hear about a story of heroism, during your military experience? Can you share that story with us? Feel free to be as elaborate as you'd like.
Jim Lewek and John Celli are two of my heroes. I worked with John and was afforded the BTF opportunity by Jim's passing (and working to honor him was the central part of my day-to-day). They have stars on the wall at Langley. They died in the line of duty.
So many others did as well, many of whom I knew but cannot name. Those nameless heroes occupy the highest echelon of heroism in my book, but anyone willing to risk their life so that others can live in freedom deserves to be called a hero.
Based on that story, how would you define what a "hero" is? Can you explain?
There is no greater love that laying down one's life for one's friends. Better yet, for total strangers. And that's just what everyone across all of our armed forces who signed on the dotted line do every day. How is that not heroic? Even if you are a supply clerk and never see combat, you signed the dotted line "paid in full," willing to put your life on the line without condition.
That's a hero.
Does a person need to be facing a life and death situation to do something heroic or to be called a hero?
I don't think a life and death situation is required but being willing to give one's life — either all at once or over time — is required. I think of Mother Teresa of Calcutta as an obvious hero — she gave her life every day to total strangers. She didn't die in the literal sense but instead gave of her life so that others might live. Whether you stamp your ticket "paid in full" all at once or via 30 minutes of service day by day over a lifetime, service to others without regard to self is the essence of a hero.
Based on your military experience, can you share with our readers 5 Leadership or Life Lessons that you learned from your experience"? (Please share a story or example for each.)
5. Embrace the Suck.
There have been countless times over my career where I did work that wasn't glamorous or fun but endeared me to colleagues. Embracing a tough assignment, project, or role — even one that's a pain in the ass — can be a great differentiator for you on your career path.
4. Brag as a Group.
Vets in particular have a hard time with taking credit. Don't brag as yourself; brag as a group. Celebrating team builds engagement and trust with peers, direct reports, and those above you in the hierarchy as well.
3. There's No Limit on Credit.
I learned this less from a former boss. He wasn't a particularly good boss, but he had this right. Sharing your credit with someone else on your team only helps them. It doesn't hurt you. In fact, it helps you. Credit is not a zero-sum game.
2. Leverage Your Network.
Social networks — particularly military networks — are very powerful. But don't use them solely for the job search and recruiting (both good things). Social networks also provide a great source of on-the-spot feedback on ideas and new concepts or even just tips on relatively mundane management and leadership situations.
1. Focus on the Power Lines, not the Power Plants
Focus on creating value at the intersections. Quite often an organization's "power plants" are up, but the lines are down. The biggest sources of value will come from the power lines (or individual connections within a business) that come together to create a holistic understanding of — and insights on — your customers' relationships with you across business lines, across products and services and across channels.
Do you think your experience in the military helped prepare you for business? Can you explain?
Every. Single. Day.
A practical example in the data analytics space is "aim small, miss small." Be precise. The more precise you are, the more likely you are to hit your target. Don't forget that it's not only about "big data"; actionable little data is also extremely valuable.
Another example is from intelligence support of the warfighter, who is at the center of everything intel does in theater. In the business context, this means keep the customer at the center of whatever you do.
Finally, a lesson from force interoperability across the military branches: In company terms, this means make sure you are taking a holistic view of your customer and understand how your customer engages with you across the business.
As you know, some people are scarred for life by their experience in the military. Did you struggle after your deployment was over? What have you done to adjust and thrive in civilian life that others may want to emulate?
I've had a gun pointed at me overseas but never had to dodge a bullet. So, I've been blessed not to have to deal with physical injury or the trauma typically associated with combat.
For me the struggle was more mental, if not spiritual.
After my intelligence service in particular, one focused on the Balkan conflict and its myriad atrocities including many at a scale not seen since the Holocaust, it was a real wake-up call to the potential destructive and evil capacity human beings can have for each other.
Thankfully I had a strong faith to lean on as well as a lot of forgiveness and fellowship.
Longer term, the biggest struggle, which I suspect is common among readers having a military background, was finding work and a company that offered something to believe in. it was important for me to affiliate with brands that I felt were serving something bigger than just making money.
All too often, there was a lot of happy talk about doing so, but then the cold hard truth surfaced that, in reality, that promise was more of a marketing campaign. So, I would then pick up my bags and move on to the next more authentic opportunity. But, to be fair to those companies, my bar for "meaningful work" is extremely high and I do wonder if I will ever have a more important "job" than my first one.
I'm not sure, but I am going to stay on the quest and will keep working to achieve that goal.
Are you working on any exciting new projects now? How do you think that will help people?
Yes! Vetalytics.
Vetalytics was created to harness the power of analytics for the occupational advancement and improved quality of life of U.S. military veterans. Staffed by skilled volunteers and veterans with data science and analytical backgrounds, Vetalytics provides pro bono research and thought leadership in service of U.S. military veterans.
The effort began in the summer of 2018 and has gained substantial momentum. While an aggressive goal, Vetalytics, along with partner support, wants to tap into some of the most skilled data and analytics minds in the country and apply an analytical lens to aid U.S. military veterans.
Our mission is quite simply to start a movement by scaling analytical resource support from a potentially unlimited number of partner companies in service of empowering veterans. Vetalytics is unlike any other effort to date, tapping into the data analytics ingenuity of both veterans and their supporters working at partner companies.
This mission is one that deploys the latest advances in data analytics in service of increasing quality of life for those who have earned that focus. As an example, providing the hardcore data analysis of socioeconomic, environmental, and community-based factors that can provide clues on reducing the impacts of PTSD on hundreds of thousands of our vets.
What advice would you give to other leaders to help their team to thrive?
Lead from the front not the back. Paint a compelling vision of the future then hold your team accountable to objectives and outcomes — not the process steps — to get there.
What advice would you give to other leaders about the best way to manage a large team?
There is still a war for talent, more so than ever with unemployment at 60-year lows. Hire good lieutenants and let them lead. It's the way to scale yourself and the impact you can have. Inspire your direct reports to weave their story into your collective story though too, so they stay engaged and emotionally connected to it.
None of us are able to achieve success without some help along the way. Is there a particular person who you are grateful towards who helped get you to where you are? Can you share a story about that?
It's impossible to pick just one person given how many family members, teachers, coaches, professors, neighbors and friends shape one's life.
My parents, sister, in-laws, extended family, and especially my wife Gina have had the most impact on me by providing a great example every day of prioritizing what really matters most, while my kids Haley, Jonah, and Luke keep me honest and more optimistic than ever about our future.
How have you used your success to bring goodness to the world?
I haven't in a headline sort of way but via lots of little things.
Family is first for me so being a good father and husband is job number one. In addition to that, I've been involved in local youth sports as a coach and administrator for community programs in softball, basketball, and baseball.
The lessons that I learned leading people in my military experience are highly transferable to coaching and for inspiring youth to excel, have fun, and learn!
You are a person of great influence. If you could inspire a movement that would bring the most amount of good to the most amount of people, what would that be? You never know what your idea can trigger. 🙂
I am really hoping the Vetalytics movement takes off — harnessing the power of data scientists across corporate America in service of bettering veterans' lives is definitely a movement that would bring good to a lot of deserving people.
Can you please give us your favorite "Life Lesson Quote"? Can you share how that was relevant to you in your life?
"Fortune favors the brave." It's a good reminder that often times the biggest risk is not taking one at all.
Some of the biggest names in Business, VC funding, Sports, and Entertainment read this column. Is there a person in the world, or in the US with whom you would love to have a private breakfast or lunch with, and why? He or she might just see this if we tag them 🙂
George W. Bush has given his support for the military in office and now veterans out of office. I would learn a lot from him in a short amount of time. The chance to directly pay my appreciation to him for guiding our country through a dangerous and tumultuous time would be something for which I would be eternally grateful.
Thank you so much for these amazing insights. This was truly uplifting.
---
Life and Leadership Lessons I Learned In The Military: "Focus on creating value at the… was originally published in Authority Magazine on Medium, where people are continuing the conversation by highlighting and responding to this story.