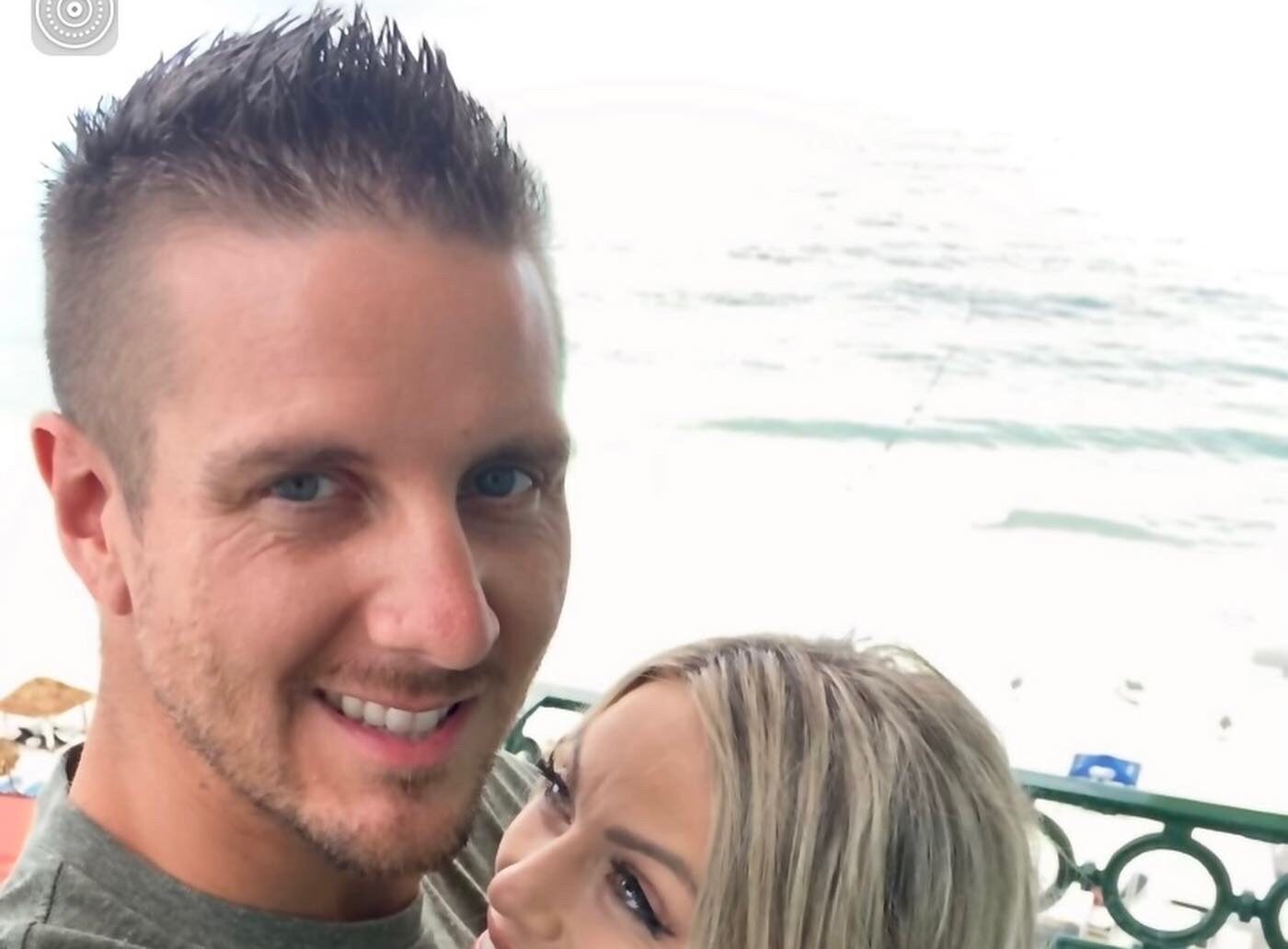 The team is there to take care of things because that's what they do!… | Jake Morrow discusses how Elite Automation has helped boost his Amazon business with Marco Derhy and Katie Melissa
---
As part of our Series about "Inspiring success stories," we had the pleasure of interviewing Jake Morrow. Jake first stumbled upon Katie Melissa in 2018 through Sponsored ads on Instagram, of all places! At first, he just watched from the background but soon purchased her drop shipping course to try it out for himself. After having success with that method for a few years, he realized he wanted to become more hands-off and continue to grow. Before jumping to FBA, Jake hired a VA for a short time but stalled out growth-wise and wasn't happy with where things were going. In late 2021, Jake partnered with Elite Automation to take his Amazon business to the next level. So far, Jake is delighted with the transition from drop shipping to FBA and loves how Elite Automation takes care of everything! "Elite Automation" allows me to still be as involved as I want, with an entire team at my fingertips whenever I need them. Or, if I'm too busy, the team continues to make things happen! Partnering with Katie and her team has been a step in the right direction, and I'm looking forward to more great things!" Jake continues to work full-time as a Data & Analytics Engineer for a company in the Health and Wellness industry while also growing his FBA business. He enjoys camping and traveling with his wife and three kids in his free time.
Thank you for joining us today, Jake! Can you briefly outline for our readers your life's backstory?
Jake: I was born and raised in Idaho Falls, ID. Growing up, I always thought I was going to be an anesthesiologist. I took health courses in High School, got my CNA certification (certified nursing assistant), and just figured I would always pursue a healthcare profession. After high school, I spent a few years living in England and Wales. I took on a different mindset there and came back home and was now interested in "business". I didn't really know what that meant at the time, but I took a job in a Call Center, which quickly led to many more positions in the same company. I held the titles of Team Lead Supervisor, Corporate Trainer, Assistant to the COO, Financial Analyst, and IT Project Manager. All of these roles taught me new skills that continued to open doors along the way. These roles kept leading me to tech-related jobs/skills and I was fascinated with the digital world. This led me to find ways to make money online and I soon found Katie. The rest is history!
---
Marco: How did you come across Katie Melissa and Elite Automation? Do you have a story to share about that?
Jake: I honestly don't remember the first time I saw Katie's socials. However, she was one of the first I came across; her experiences and courses were something I wanted. I first pursued the drop shipping channel on my own and loved being in the weeds of everything. I expanded my store and brought on a VA, but I still wasn't making much money. I had always known in the back of my mind that I would eventually have to transition to FBA, so partnering with Katie and the team made sense. I knew and trusted her and was confident she could take me to the next level.
Please share your experience with us since you partnered with Elite Automation company?
Jake: I was nervous about the transition because I've always been so hands-on. I can be as involved as possible with the new team and still be in the weeds when I have time. However, I also know that the team will be there taking care of things because that's what they do! I've learned to trust the process and realize that they know best, and sometimes it's just good to sit back and see how things unfold. We're now to a point where we all know how to work together, and the team can be reached 24/7 with any questions or concerns I may have.
Before jumping into FBA, you worked with a VA for a while without recording significant growth. What lesson(s) did you learn from working with your first VA?
Jake: I knew there were several areas the VA could help (finding products, placing orders, handling customer service, etc.), but the area I needed the most help with was finding products. Initially, the products were not what I wanted or didn't meet the personal criteria I had been following. I learned that it was crucial to set clear expectations in the beginning so that the VA knew what I wanted exactly. Without clear expectations, we just wandered around. Once we set guidelines and goals for the company, work was much more efficient. This holds for anything you pursue; you must start with the end in mind to know what you need to do to get there.
You work full-time as a Data & Analytics Engineer for a company in the Health and Wellness industry while also growing your FBA business. How have you been able to manage both of these?
Jake: My full-time job comes first, then my hobbies! I hope to be able to make my hobbies my primary source of income, but we're not there yet. I think the thought of this "side hustle" one day being my primary source of income is what keeps me going. I have no problem putting in another 8 hours after my "work" so I can build my empire. Elite Automation allows me to put as much or as little effort into it as I want.
---
Are there any special projects you're currently working on?
Jake: My wife has a passion for interior design. I've helped her build her brand by putting much of what I've learned from eCommerce-related courses into action. We've got her a registered trademark, a website, and a thriving business locally in Idaho Falls. We even listed some of her privately branded products in my own Amazon store before moving to FBA. I enjoy seeing her get excited about her passions while being able to put my skills and knowledge into practice to help her pursue them.
Seeing how Elite Automation has helped your business so far, what advice would you give someone looking to grow their business too?
Jake: You get out of it what you put into it. While social media try to sell us on the "get rich quick" mentality, that isn't how things work. Anything worth doing is worth doing right. Whether it's your family, job, or hobbies, you must pursue everything passionately; otherwise, it's just someone else's dream. Think of the end goal, and then break that goal into small, daily, actionable items. 1% better each day will add up in a hurry. Don't overanalyze everything; just start!
---
The COVID-19 pandemic affected a lot of sectors and businesses. Was there any viral lesson you learned during this period?
Jake: You can't control everything. Accept it and move on if you are faced with an "uncontrollable." Spend your energy on things you can manage, and you'll get much further.
Can you tell us a bit about your Amazon business? What products do you typically sell?
Jake: When I was drop shipping, I focused mainly on the home goods category. We would have a "hot seller" for a few days, but sales would disappear as we competed with other sellers or FBA sellers took over! Now, most stores are focused on clothing and footwear items from big name-brand companies.
Do you have a favorite "life lesson" or quote that profoundly impacted your life? Please share with us.
Jake: "Anything worth doing is worth doing right." It doesn't matter if no one is watching or if it's something you know you could get away with. If you're passionate about what you're doing, you need to find something else. It doesn't matter how big or small the task; it is great satisfaction knowing you did your best. Do it right, or don't do it at all.
Our Global readers are eager to learn about being a successful entrepreneur. What are the "secrets for success" for those hoping to learn and take a similar career path?
Jake: Don't give up. There are 1000s of ways to make money online these days. Pick one and learn all you can about it. If you don't like it, pick another. There is no reason everyone can't succeed with a passive income business; you just have to find the right one. Once you choose your eCommerce niche, find ways to stand out. What makes you different? Why would someone buy your product vs. your competitor? You have to stand out because if you don't, your competitor will, and you'll be left behind.
Understanding that none of us can achieve success without a bit of help, is there a particular person who you are grateful, someone who helped get you to where you are?
Jake: There are a couple of "eCommerce gurus" that helped mold me into what I am today. Katie Melissa, Scott Hilse, Lucas Jackson, and Kaching Effect, to name a few. They all taught me different things, which I can now apply as a whole to grow my business. You can learn something from anyone, even if that is what NOT to do in the future! Figure out what it is, and apply it to your business.
Is there anything else you would like to share today?
Jake: Find your passion and pursue it! It doesn't matter where you are; just start. Strive to make daily 1% improvements, and you'll be amazed at how many processes you make.
How can our readers keep up with you on social media or a website?
Jake: I tend to take a backseat regarding Social Media. I feel like it can be a huge distraction and take me away from focusing on my own goals! I can be reached on LinkedIn and Instagram. E-mail: amazoniseverything@gmail.com
Thank you so much for joining and sharing your experience with us.
Marco Derhy
❖ Marco is the CEO of Derhy Enterprises, a boutique advisory firm. Derhy Enterprises aids with the management and growth of businesses, particularly for public figures. ❖ Marco is known as an Entrepreneur at heart, building a Los Angeles-based private-label fashion company (in his early 20's shortly after his Military Service) into a dominant industry force with numerous employees and $50M+ annual sales. This success fueled his launch and investments into multiple Sectors, including Film production, Charity gala events, Humanitarian aid, Cryptocurrency, Real Estate, Helth Tech, Content creator, Interviews, Articles, Book Series, and worldwide profiling, inspiring people. ❖ A "Positive" Influencer. Marco has over 19 years of experience in the publishing sector. He has created ample unique series that highlight the empowering lessons learned from the experiences of high-profile entrepreneurs. ❖ Marco has worked with legends like Nelson Mandela, Arnold Schwarzenegger, Mark Wahlberg, Carlos Slim Jr., The Jackson Family, Mr. Sumner Redstone, chairman of Viacom, and Robert Evans," The Godfather, "to name a few. ❖ Marco is Known as a Philanthropist who produced quite a few lucrative fundraising charity events. Working with Dr. Juan Montero II MD for medical supplies for children, including the champ Manny Pacquiao, UNICEF—established a partnership with the Jackson's Family Foundation. He produced a 2-Day mega-event - 1st Day was a Black-Tie @ a Beverly Hills Mansion, and the next day was @ the famous "Neverland," at Michael Jackson's home, with~2,000 global VIP guests. Marco also Produced Michael Jackson's (RIP) First Black-Tie Annual Memorial event at the Beverly Hilton Hotel with 1K Special Guests, along with the Jackson family. He also produced a series of charity events during the Cannes film festivals. ❖ At CityGala, Marco produced their first significant Black-Tie Gala event at the Beverly Hills Vineyard. He also helped raise funds to support A-listers Celeb foundations, The Charlize Theron Africa Outreach Project (CTAOP), LA Youth, Health & Medicine, Domestic Violence support programs, U.S. and Veterans, to name a few. ❖ Marco is an Author and helped coach and create and inspire a mini-movement among writers, with scores of writers worldwide profiling inspiring people to share their positive, empowering, and actionable, inspiring true stories on prominent Platforms. ❖ A regular contributor to Arianna Huffington's, Medium, Buzzfeed, Thrive Global, to name a few. ❖ Marco is producing TV Series programs, Documentaries, and Feature Films. http://www.imdb.com/name/nm0220357/ ❖ Marco published his best selling series #1 Book "Heroes of The Opioid Crisis," and working on new book series. When Not working, he's enjoying ; Family, Friends, Philanthropy (Giving back to the less fortunate), Martial arts, Swimming, Tennis, Meditation, "Torah study," Nature, Hiking, Tennis...... Praying for global peace, Prosperity, love, and Happiness for our global society. Be Good & Do Good ®️ (We are all passengers)