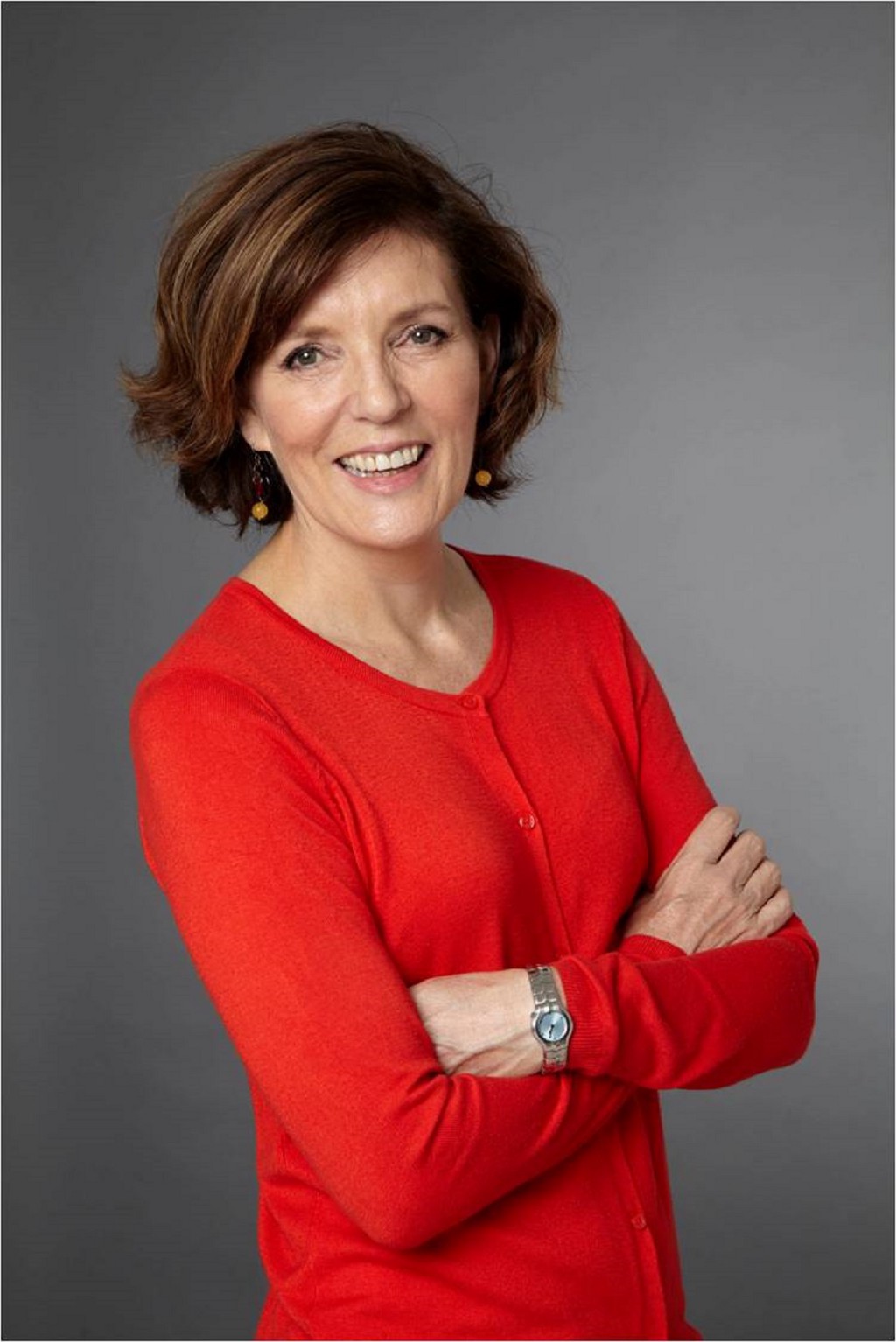 Author Jane Horan on why you need to focus on clients aligned with your values
Focus on clients aligned with your values: a solid piece of advice that took me a long time to accept. When first starting out — I though every client matters — but along the way I realized the truth in this statement. I had a particularly difficult client creating an inordinate amount of stress of my team. When the contract was up for renewal, I made the difficult decision to end the working relationship. This decision opened doors to many other opportunities.
I had the pleasure to interview author JANE HORAN, ED.D. Jane is a consultant, speaker, researcher and expert in diversity and inclusion, cross-cultural leadership, and career transitions, consulting to multinationals on developing inclusive workplaces and with individuals to find purpose at work. She is the author of three books: I Wish I'd Known That Earlier in My Career: The Power of Positive Workplace Politics, a business book used by corporate universities globally, How Asian Women Lead: Lessons for Global Corporations to show new perspectives on leadership and careers, and her newest book, Now It's Clear: The Career You Own. With over 20 years of experience in her field, Dr. Horan uses her vast knowledge to help organizations build inclusive and engaged workplaces. Her consulting work includes Fortune 100 companies such as: PayPal, BP, Bloomberg, Disney, GE, JLL, Morgan Stanley, Barclays, HSBC, Kraft, Unilever, HP, McDonalds, Microsoft, Abbott, Agoda, Toshiba, and others. Through her advisory work, coaching and workshops, she provides both sound advice and practical tools to help organizations retain and engage global talent. Dr. Horan has lived, worked and studied in the U.S., China and Hong Kong, holds an Educational Doctorate from Bristol University and resides in Singapore. In 2008, she founded The Horan Group, a Singapore-based strategic consulting firm building inclusive work environments, emphasizing leadership acceleration and workplace politics.
Thank you so much for joining us! Can you share a story about what brought you to this particular career path?
I studied Spanish in graduate school, and wanted to work in Spain. But at that time, I was told there were few jobs and that it would be difficult to find a job in Spain. While walking past the career office one day, I saw a sign asking for volunteers to go to China and study Chinese. My application was rejected several times as the recruitment team because I studied Spanish not Chinese and I studied Business not English as a Second Language. Every time they said "no," I went back with another reason why they should consider my application. Finally, they accepted my application and it changed the course of my career and life.
Can you share a story about the funniest mistake you made when you were first starting? Can you tell us what lesson you learned from that?
I was once standing on a crowded elevator face-to-face with the CEO of a global entertainment firm. When he asked what I did for the organization, I stumbled, unable to think of anything meaningful or memorable. Everyone tells you to prepare your own ''elevator pitch'' but I never thought it would happen. I'd always found the idea of an ''elevator pitch'' disingenuous — until I came face to face with the CEO.
Lessons learned : be prepared. The same thing happens when you attend a meeting or are asked to give a short talk — always always prepare. And then prepare some more.
What are some of the most interesting or exciting projects you are working on now?
Career Purpose Workshops: This aligns with my book, Now It's Clear: The Career You Own, to help employees find purpose at work. We've added a reflective exercise using ''Art'' as a reflective tool, pushing participants to think differently about their careers and forcing them to get out of their comfort zone. Initially this creative exercise is met with resistance but as we work through the steps, hardly anyone wants out, and most ask for more time to paint.
Global Mobility and Career Navigation: Working with senior managers and leaders, this session supports the career purpose workshops, helping managers 'think' differently about their employee's careers. Using a creative thinking process, the managers explore career development from the employee perspective to overcome obstacles and resistance, ensuring employees have opportunities to move, up down and across the organization.
Consulting and Researching: Global Dual Career Partnerships — when I researched gender equity across academic institutions, I started to see changes in mobility practices — specifically with dual-career partnerships. With more women in leadership and decision-making roles, this group has started asking different questions on mobility; specifically, how will the new firm or institution support their partner's career? Digging deeper into this research presents opportunities and challenges for MNC's, Academic Institutions and NGO's.
Can you share the most interesting story that you shared in your book?
Two stories come to mind.
The first one demonstrates the challenges discussing ''purpose'' across cultures. Facilitating a career purpose workshop in Shanghai, I asked the participants to select 3 unique strengths. One person sitting in the back of the room asked, ''do strengths need to be positive"? Taken back with the question, I said, ''tell me a little more about what you mean?" The participant said, ''in our culture it is uncomfortable to talk about strengths or achievements… then said, ''I'd feel more comfortable writing one negative and two strengths."
The second story demonstrates using strengths and values to uncover purpose. I coached, Allen, an experienced banker and talented finance executive. Allan had a goal to be a Managing Director before he turned forty. Toward the end of our coaching engagement, he was offered an MD role in London for a global bank. At our next session, I was caught off guard when he told me, "I'm not certain I want the role." After years of planning, this position no longer held the same appeal. Analyzing his longstanding values overlapping these with strengths, the MD role wasn't a good match. Other than increased status and compensation, the new role did not provide growth, learning, or support any of his other core values. Allen wanted more complexity, a moral compass, innovation, and hands-on involvement with others. He turned down the MD offer, left the bank, and took on a similar role with a tech company aligned with his values and strengths.
What is the main empowering lesson you want your readers to take away after finishing your book?
That you can own you career and you can find purpose. Before jumping into a new role, take stock of who you are, what matters most, explore your particular strengths and values. Completing the exercises offers a new way of looking at careers and finding self in the process.
Which people in history inspire you the most? Why?
Poets, writers, artists and activists — if I had to pinpoint one group, I'd say the early abstract expressionists artists from the New York School, Jackson Pollock, Mark Rothko, Willem de Kooning, Mary Abbott, Helen Frankenthaler, and Lee Krasner — it's the back story on the artists that I find fascinating and inspiring. Anyone guided by values, overcoming adversity, turning a tragedy into a force for good. Sharon Watts, Mom's Demand Action is one.
Which literature do you draw inspiration from? Why?
It's difficult to name one book or author. I lean towards historical fiction, creative non-fiction, mysteries, and short stories. I'm a Hemmingway fan — it is hard to explain why because in school I loathed Hemingway. My appreciation started when I entered a Hemingway competition. I became enchanted with his straightforward and realistic style. Every year I submitted a short story mimicking his style but unfortunately never won. I read mysteries as a way to escape. I enjoy writers with a sense of humor ones that can make you laugh or scream in the middle of a story. The contemporary mystery writer, Lincoln Barclay does just that.
How do you think your writing makes an impact in the world?
My goal is to share practical knowledge on age-old challenges, whether navigating organizational dynamics or understanding one's self in order to level the playing field and achieve success.
What advice would you give to someone considering becoming an author like you?
I believe everyone has a story to tell and a book to write. My advice is to find a time during the day that works for you. And write. Create a rough outline for your story, or just draw a mind map of the elements. Commit to writing every day at least 2 hours — some days you may want to write more, so do so. Set a target date to complete the manuscript. Be disciplined, write daily until you've finished it, then review it a number of times until it has the right sound and rhythm.
You are a person of great influence. If you could start a movement that would bring the most amount of good to the most amount of people, what would that be? You never know what your idea can trigger. 🙂
I would launch a Purpose Institute to build a career or business that benefits communities. The institute would become a center to spark new ideas, careers or businesses with the ability to offer support, resources and guidance for entrepreneurs. Bringing together artists, poets, and thinkers combining local government, educational institutes, private sector and individuals to solve challenging community issues. An inclusive, contemporary 'salon' to exchange ideas building creative solutions to real world challenges.
What are your "5 things I wish someone told me when I first started" and why. Please share a story or example for each.
Focus on clients aligned with your values: a solid piece of advice that took me a long time to accept. When first starting out — I though every client matters — but along the way I realized the truth in this statement. I had a particularly difficult client creating an inordinate amount of stress of my team. When the contract was up for renewal, I made the difficult decision to end the working relationship. This decision opened doors to many other opportunities.
Build Partnerships and ask for help: a critical element in any business and something I wish I would have started from day one is building partnerships with like minded and unlike minded people. Every successful business has had help from someone else whether through partnerships, business coach, mentor, or a trusted advisor. This requires trust, self-awareness, and willingness to seek help from people more successful than you.
Finding Balance and creating boundaries: if you love what you do — and I do — it's easy for work seven days a week — and all hours of night and day. In a perfect world you wouldn't work on weekends — not necessarily true when owning your business. When I first started, I fell into the trap of non-stop work, writing proposals, meeting clients, and delivering the work. Realizing this was an unsustainable path; I took a step back to focus on what matters, and taking time off without feeling guilty.
Take stock of your clients: Reflect on how your clients find you — or how you find clients. You don't need to be all things to all people. Sounds commonplace but the 80–20 rule works — most of your revenue will come from 20% of your clients — that's why focusing on clients aligned with your values makes all the difference. You don't need to have 10,000 of clients — focus on what makes a difference for your clients, where you add value and how you deliver on this promise. Use these insights to shape your marketing and know where to place your energy.
Don't spend all your energy worrying about your competitors: Spend time doing research — determine who your clients are or who you want your clients to be — Spend your energy on your clients, uncover their needs or pain points, design and offer a solution, and you'll be able to compete without fretting about the competition.
Some of the biggest names in Business, VC funding, Sports, and Entertainment read this column. Is there a person in the world, or in the US whom you would love to have a private breakfast or lunch with, and why? He or she might see this, especially if we tag them 🙂
Difficult question and hard to think of one, so here's my wish list:
Tiffany Shlain, a filmmaker, author, and tech pioneer, I find her creativity, philanthropy and leadership critically important for the world today.
Arianna Huffington to learn how to build a business.
Geena Davis and her work on helping women in film.
Any tech-or- business leader with a focus on making a difference (Elon Musk, Tony Hsieh, Mike Bloomberg) to understand how they think.
How can our readers follow you on social media?
https://www.linkedin.com/in/janehoran/
https://www.facebook.com/thehorangroup/
---
Author Jane Horan on why you need to focus on clients aligned with your values was originally published in Authority Magazine on Medium, where people are continuing the conversation by highlighting and responding to this story.