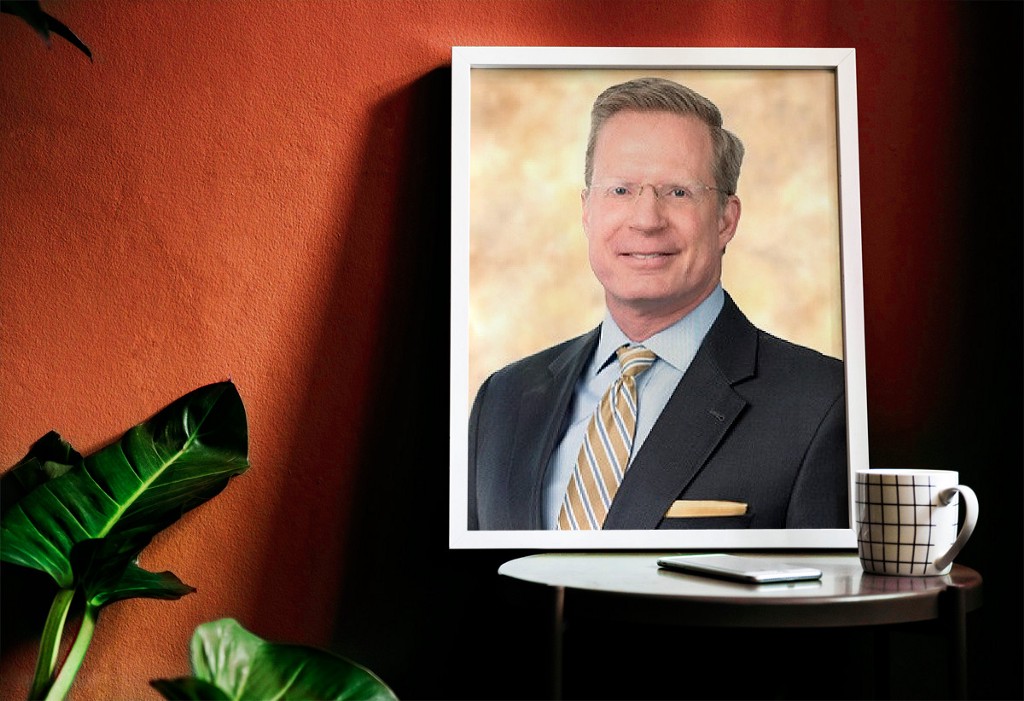 Heroes Among Us: "Always take care of your people and lead by example" With Lance Lawson of Burr…
Heroes Among Us: "Always take care of your people and lead by example" With Lance Lawson of Burr Forman McNair
Always take care of your soldiers and your people and lead by example. When I took command of my airborne engineer paratroopers, there were 140 soldiers in the company. My top Non Commissioned Officer, First Sergeant Marano, was the epitome of a great soldier who led by example. First Sergeant Marano, never asked any soldiers to do things he couldn't do and was extremely impressive. At the time, he was 38 or 40 years old doing something that is really considered a young man's position: jumping out of airplanes with nearly 100 lbs of equipment strapped to you, etc. Additionally, he was skilled in MOS (military occupation specialties) — he could perform all of the skills his soldiers were required to perform. In field training and in combat, First Sergeant Marano was always the first up and last to bed. He set an example for the soldiers below him and he took care of them. He reflects being prepared, taking care of others and leading by example — in turn making the soldiers below him the best they could be.
As a part of my series about "Life and Leadership Lessons Learned In The Military", I had the pleasure of interviewing Lance Lawson. Lance is a partner at Burr Forman McNair and has more than 20 years of experience in high-stakes litigation in Intellectual Property (patents, trademarks, copyrights, and trade secrets), technology, and commercial matters.
Thank you so much for joining us Lance! Can you tell us a bit about your childhood "backstory"?
I grew up outside of Saint Charles, Missouri and was the fifth of six kids: three boys and three girls. My parents grew up during the Great Depression and neither one of them graduated from high school. They were married when my mother was 16 years old and had six kids by the time she was 23. My father was a construction worker and for a time my mother worked in a GE factory. I was the first of my siblings and my family to graduate from college. My parents worked tirelessly to provide for us. In doing so, they taught each of us the value of hard work. They also taught us that nothing is handed to you, but there are a lot of opportunities to succeed.
And what are you doing today? Can you share a story that exemplifies the unique work that you are doing?
I am the Managing Partner of Burr Forman McNair's Charlotte office where I practice IP litigation, handling patent and trademark litigation cases. My work is unique because each case is different — typically involving a variety of technologies across a broad spectrum.
There are a few cases that exemplify the unique work I have performed:
I represented a client in a patent infringement case in which the client invented a ground-breaking medical device (called occluder) that helps repair defects (holes) in the heart — mostly for children. Our team successfully represented the client in the patent litigation and due to this success, the device was purchased by St. Jude for over $1 Billion.
As lead counsel, I successfully represented an international client from Israel which exemplified cutting edge technology in a mature space. The invention relates to repairing hydraulic pipes for high-pressure water supply lines in municipalities. Soon after introducing the invention, the entire market quickly adopted my client's technology.
I have also represented clients in a number of trademark matters. For example, I represented Hardee's restaurants against Bojangles' restaurants over the mark for Cajun chicken sandwiches. And I have represented churches and dioceses in issues related to which entity has the right to use particular church names, including instances where several parishes had use back to the 1600s, which of course is well before the American Revolution and before we had a U.S. Constitution.
Can you tell us a bit about your military background?
I did 25 years total, including four years at West Point, with almost 14 years on active duty. I am a licensed Professional Engineer and was a company commander for an airborne engineer company out of Fort Bragg, North Carolina (paratroopers).
After serving in combat in Saudi Arabia and Iraq in Desert Shield and Desert Storm, I received my Master's degree from Stanford in Environmental Engineering and then began law school at the University of Notre Dame.
After graduating from law school, I branch transferred to be a military attorney as a Judge Advocate General in the Army Reserves, supporting units in North and South Carolina while also being an associate and then partner in a national law firm. After 25 years of service, I retired from the Army Reserves in 2005 because my children were in grade school and I began coaching their athletic teams.
My roommate and classmate from West Point was a hero in Desert Shield / Desert Storm and was the leading anti-air defense missile for our Allied Forces. He ended up marrying my little sister — now an official brother.
I served for four years as an Airborne ranger and master parachutist including two company commands, one of which was in combat in Iraq. I have over 65 parachute jumps and was also the parachutist in charge of the paratroopers during many airborne operations.
Currently, my two sons are at West Point.
Outside of work: I thoroughly enjoyed coaching my kids' sports teams. I spent ten years coaching travel teams for 10 to 11 months out of the year (basketball and football, and some baseball and soccer). I coached boys in football through middle school and in basketball through high school including making it to several State Championship games in North Carolina. Seven boys on my oldest son's team received Division I athletic scholarship offers, and ten boys that I coached have attended and will graduate from a military academy (West Point or Air Force). It was a rewarding experience to mentor these young men and watch them continue achieving success.
I am particularly proud of the young men I coached, many of them from the time they were in second and third grade through high school. Each of them have or soon will graduate from college, and many of them while also playing Division I sports and being Captains of their college teams:
Captain of the Army baseball team at West Point and won the Patriot League Championship last year (2018) and graduated in Top 5% of his class with an electrical engineering degree. Baseball Division I Academic All American as a senior and Patriot League Academic Honor Roll three times.
Captain of the Air Force Academy track and field team, which won the Mountain West Athletic Conference several times and his 4×100 relay team broke the MWAC record. Graduated in 2018 with honors and is now serving as an Air Force intelligence officer.
Member of the Army basketball team at West Point and graduated in 2018. He currently is serving in the U.S. Army as a field artillery officer.
Member of the Army basketball team at West Point and will graduate this May as a Systems Engineer and will serve in the U.S. Army as an Infantry Officer. He came to the U.S. from Nigeria and did not touch a basketball until he was in 5th grade. While a significant contributor on the basketball team, he earned Patriot League Academic Honor Roll honors.
Member of the Harvard football team and will graduate from Harvard this May with a degree in business management.
University of North Carolina-Chapel Hill graduate and member of the UNC football team; graduated in three years with two degrees (American History and Political Science) and a 3.5 GPA; currently is working on his Master's degree and will enter law school in 2020.
Member of the Stanford University football team and a computer science major who will graduate in 2022. He graduated as the Salutatorian in the largest public high school in North Carolina.
A second team All American basketball player in Division III and will graduate from Roanoke College in 2019.
Captain of Elon basketball team who led the team in scoring his junior and senior seasons and will graduate in four years this May with a degree in business management.
Army West Point football player who helped the football team go a school best 11–2 this past season and will graduate in 2020 with a degree in systems engineering.
A University of North Carolina-Chapel Hill graduate of their prestigious business program who graduated with honors and in only 3.5 years.
A Wake Forest University graduate who played four years on the Wake Forest baseball team as a pitcher and graduated with honors in four years from the business program.
Army West Point basketball player who will graduate in 2020 with a degree in business management.
Army West Point cadet who participates on the military skills challenge team and will graduate in 2022.
Army West Point cadet who currently is a member of the Glee Club and will graduate in 2022.
Can you share the most interesting story that you experienced during your military career? What "take away" did you learn from that story?
Desert Shield /Desert Storm:
The Iraqi army invaded Kuwait on August 6, 1990. I was a company commander of an airborne combat engineer company and we flew into Saudi Arabia on August 20, 1990. When we landed in the country, our engineer/construction equipment was still on a boat and would not arrive for another three weeks. So, we had to resort to using civilian equipment to do our engineering job for the first three weeks. The federal government reimbursed the civilian companies for use of the construction equipment.
The takeaways? From my experiences at Fort Bragg and in combat in Iraq I learned that you must be trained prepared to go to combat — you don't know when things are going to happen "that way, that early." You also have to be creative and take initiative to make the best out of the hand you are dealt.
One of the biggest takeaways, however, is that this all requires a great amount of respect for, and taking care of, your soldiers. They are always prepared to go in harm's way — they may not always have the complete information, but they have faith in their leaders and soldiers. If you take good care of them, your soldiers will make great sacrifices and do great things.
I'm interested in fleshing out what a hero is. Did you experience or hear about a story of heroism, during your military experience? Can you share that story with us? Feel free to be as elaborate as you'd like.
In my opinion, heroes can take many forms.
I have four West Point classmates whom I am exceptionally proud of regarding combat service.
As previously mentioned, my brother-in-law was commander of air defense units that employ Patriot missiles, which are surface-to-air missiles that can intercept and destroy both enemy aircraft and enemy ballistic missiles. He commanded units in combat in Operation Desert Shield / Desert Storm ('90–91), then Iraqi Freedom in 2002–2003. He had the commands and patriot missiles to shoot down the enemies' SCUD ballistic missiles that threatened all Allied Forces. During both combat campaigns, his units shot down more missiles than any other unit in the Allied Forces. Colonel Joe DeAntona retired after 30 years of service and three combat commands.
Lt. General H.R. McMaster: Lt. General McMaster was the National Security Advisor to President Donald Trump and 3-star general. He served in Desert Storm (90–91) as a tank company commander. His tank units led the initial thrust into Iraq. (There is a book written about then-company commander McMaster and his tank unit, and General McMaster himself wrote a book about the Vietnam War and the Johnson Administration titled "Dereliction of Duty"). He is now a Fellow at the Hoover Institute, a world-renowned think tank at Stanford University. McMaster is often referred to as "Warrior-Scholar."
Major General Bill Rapp: I served with General Rapp in Desert Storm where we commanded sister airborne combat engineer companies. Bill commanded "Bravo" Company and I commanded "Charlie" Company. Simply put, Bill was and remains a great leader. The top cadet in his Class at West Point, the Brigade First Captain, and then a three-time combat commander as he commanded engineers in combat at the company and brigade level and over 17,000 soldiers in Afghanistan in charge of theatre logistics. Additionally, he was the Aide-de-Camp to General Petraeus during the highly-successful surge in Iraq in 2007 to 2008. After serving as the Commandant of the Army War College, General Rapp is retired from military service and now is a professor at the Harvard Kennedy School teaching post-graduate and doctorate level courses on international relations and national security issues.
I am also honored and excited for my classmate 4-Star General Rich Clarke, who recently received his 4th star on March 29 and took command of all of our nation's Special Operations Forces (U.S. Special Operations Command "USSOCOM") in Tampa, FL. General Clarke has led Soldiers at all levels in Airborne, Ranger, Mechanized and Light Infantry units in five different divisions, including the 75th Ranger Regiment and the 82d Airborne Division. His most recent assignments include serving as the 74th Commandant of Cadets at West Point and Commander of the 82nd Airborne Division in combat in Iraq. General Clarke's combat deployments include Operations Desert Shield and Desert Storm, three deployments in support of Operation Enduring Freedom and four deployments in support of Operation Iraqi Freedom.
U.S. District Court Judge/Colonel Jim Sweeney. My law school classmate, Jim Sweeney, also is a hero and true Patriot. Jim graduated from the United States Naval Academy in 1983. He elected to join the Marine Corps and became an Electronic Communications Officer jamming satellites from an EA6B two-seat jet aircraft. Before entering law school, in the first Iraq War (Desert Storm) Jim was on the very first air bombing mission into Iraq and his airplane was the very first aircraft in the first wave as he had the mission to "jam" the enemy's radars on their anti-aircraft batteries. By the end of the 30-day air campaign, Jim had flown more combat flight hours than any other officer in our Allied Forces. Jim went to Notre Dame Law School where he once again proved his intellect and ability to perform under pressure by being near the very top of our class and being elected by the class to be the Editor of the Notre Dame Law Review (the highest distinction for law school). In private practice of law, Jim rose quickly to the top ranks as a partner in his national law firm that is the 90th largest law firm in the U.S. Even while making partner, Jim continued to serve in the Marines for another 20 years including three more commands. When he retired with 30 years of service as a full colonel, he was immediately elected by his peers to be the President of the national Reserve Officers Association. Last November 2018, Jim was appointed the federal judiciary by President Trump and is now a U.S. District Court Judge in his hometown of Indianapolis, IN, I was honored to be one of the handful of speakers at Judge Sweeney's investiture ceremony. Our nation will now benefit from Jim's service hopefully for at least another two decades or more.
The above are all magnificent people who have and continue to selflessly serve our country in war and in peace with distinction and valor.
Based on that story, how would you define what a "hero" is? Can you explain?
Not any one definition and it does not have to be someone in the military. It is someone willing to sacrifice themselves for the good of others, and often times that means putting oneself in harm's way.
Does a person need to be facing a life and death situation to do something heroic or to be called a hero?
No. Heroes come in all shapes and sizes. I consider my parents heroes — especially my mother. Now 80 years old, my mother was and remains the rock of our family.
Based on your military experience, can you share with our readers 5 Leadership or Life Lessons that you learned from your experience"?
Always take care of your soldiers and your people and lead by example. When I took command of my airborne engineer paratroopers, there were 140 soldiers in the company. My top Non Commissioned Officer, First Sergeant Marano, was the epitome of a great soldier who led by example. First Sergeant Marano, never asked any soldiers to do things he couldn't do and was extremely impressive. At the time, he was 38 or 40 years old doing something that is really considered a young man's position: jumping out of airplanes with nearly 100 lbs of equipment strapped to you, etc. Additionally, he was skilled in MOS (military occupation specialties) — he could perform all of the skills his soldiers were required to perform. In field training and in combat, First Sergeant Marano was always the first up and last to bed. He set an example for the soldiers below him and he took care of them. He reflects being prepared, taking care of others and leading by example — in turn making the soldiers below him the best they could be.
Prepare, Always endeavor to do the right thing, and Praise in public and criticize in private. When I commanded Charlie Company in the 27th Engineer Battalion in Iraq, we were in the desert for almost 5 months before the allied air campaign started mid-January 1991. Our equipment and tanks finally arrived in theatre and we immediately went into the desert to set up defenses. We went further up northwest (border of Iraq; 4 hours away) at the beginning of the 30-day air campaign into Iraq. During this period, we were unable to get resupplied with hot food rations. Therefore, we ended up living on MREs (Meals Ready to Eat) for almost a month — in other words, no hot food. My SCUD- buster brother in law was with his unit at an air base close to Kuwait but about a 5 to 6-hour drive from our position. So, my First Sergeant and I took the initiative and sent our mess sergeant back with a hand-written note personally asking Captain DeAntona to send back hot food rations if he had the capability. Sure enough, the mess sergeant came back the next evening with a two-weeks supply of hot rations. It was a great morale booster and our combat engineers were well-fed and motivated when we went into ground combat in Iraq four days later. We confirmed when you do all that you can to take care of your people, they will repay you by being motivated to do their best. This was another example of taking "field expedient" actions to make the most of the hand you are dealt.
Do you think your being in the military helped prepare you for business? Can you explain?
I think so:
Being prepared: it is critical in the legal community — very few can be successful by just showing up and winging it.
Hard work: working hard to be prepared.
Taking care of your people. Treat your colleagues and subordinates with respect and dignity like you would your officers and soldiers.
As a leader and mentor, try to help others be successful.
It's a little different in the legal community because in the military it always is a team effort. So, I gravitate towards those lessons — similar to the lessons I learned by playing and coaching sports.
As you know, some people are scarred for life by their experience in the military. How did you struggle after your deployment was over? What have you done to adjust and thrive in civilian life that others may want to emulate?
I have been fortunate in that I am not aware of any issues I may have with PTSD. However, I am very supportive of Veteran organizations and personally support the Wounded Warrior Project, Tunnel to Towers Foundation, and locally the Patriot Military Family Foundation. In my experience and opinion, the most important thing for people coming back from the military is to see and feel that their fellow American citizens support them and recognize them and their families for their service and sacrifice for our country. For most soldiers, when they return from serving in combat, feeling that what they did mattered is exceptionally important.
Are you working on any exciting new projects now? How do you think that will help people?
I still help on the Academy's interviewing process and am involved with the local West Point Society's interview process for prospective candidates. My most significant involvement lies in supporting West Point initiatives.
An exciting upcoming "event" for me will be attending my former basketball player's graduation from West Point. He is from Nigeria and had never touched a basketball before 5th grade — yet ended up playing basketball at Army all four years and will be graduating in May. He has asked me to attend and pin on his Second Lieutenant bars as he receives his commission as an Officer in our United States Army.
What advice would you give to other leaders to help their team to thrive?
I can share what I learned from my experiences. I would also refer to the leadership lessons principles.
The first two are significant. People will find out very early on whether or not you care about them. If you show that you care about them, then you can gain their trust. When your team trusts you and knows you care about them, they will put in the effort to do their part to ensure the team is successful. Leading by example is similar. You cannot expect those you lead to do more than you do. So, leading by example means to be competent and to contribute as much as you expect others to contribute.
What advice would you give to other leaders about the best way to manage a large team?
Again, I refer to my leadership lessons / principles: take care of your people and lead by example. With large teams, I would add trust subordinates and delegate responsibility — then watch them run with the responsibility and have fun seeing them succeed.
None of us are able to achieve success without some help along the way. Is there a particular person who you are grateful towards who helped get you to where you are? Can you share a story about that?
My mother and father for how they raised me and gave me a value system even though they were from very humble backgrounds and raised six children while both of them worked full-time jobs. My high school athletic coaches also played a large role in helping me get here, along with a particular English teacher who inspired her students, including me. One of my high school coaches encouraged me to explore the academies as a college option when, at the time, I had never really thought of attending a military academy.
How have you used your success to bring goodness to the world?
Being a leader and mentor in the Army, particularly as a company commander of engineers in combat, and then doing my best to translate those leadership and mentoring lessons over as a coach and positive mentor for young men from middle school through college. It has been very rewarding to watch them grow from boys to young men and college graduates from some of our nation's finest colleges and institutions.
If you could inspire a movement that would bring the most amount of good to the most amount of people, what would that be?
While this is already a movement, I want to encourage military service and serving the country. Military appreciation is so important to recognize.
Can you please give us your favorite "Life Lesson Quote"? Can you share how that was relevant to you in your life?
"There's no free lunch." — putting in the time and effort; to be successful, most people must put in hard work.
Give your best effort without fear of failure. Teddy Roosevelt "It is not the critic who counts; not the man who points out how the strong man stumbles, or where the doer of deeds could have done them better. The credit belongs to the man who is actually in the arena, whose face is marred by dust and sweat and blood; who strives valiantly; who errs, who comes short again and again, because there is no effort without error and shortcoming; but who actually strives to do the deeds; who knows the great enthusiasms, the great devotions; who spends himself in a worthy cause; who at the best knows in the end the triumph of high achievement, and who at the worst, if he fails, at least fails while daring greatly, so that his place shall never be with those cold and timid souls who neither know victory nor defeat."
So, don't be afraid to fail. People are not perfect, and you cannot always be the smartest and fastest, best or the brightest. Give it your best effort and good things will come. Work together to help each other to be successful.
This applies whether you are on a sports team, in combat leading soldiers, or in most businesses.
Some of the biggest names in Business, VC funding, Sports and Entertainment read this column. Is there a person in the world, or in the U.S. with whom you would love to have a private breakfast or lunch with, and why?
Secretary of State Mike Pompeo — he served in the military on active duty in Germany, was first in his class at West Point, graduated with honors from the Harvard Law School and was on the Harvard Law Review, and was President and CEO of two companies before he became a member of Congress.
I would ask him, in the midst of the current and ongoing negotiations with China, how important is the IP aspect from a business perspective? Additionally, how important is IP from a national security perspective with regard to, for example, China and other adversaries having access to some of our best and most cutting-edge technologies that have military and national security applications.
---
Heroes Among Us: "Always take care of your people and lead by example" With Lance Lawson of Burr… was originally published in Authority Magazine on Medium, where people are continuing the conversation by highlighting and responding to this story.