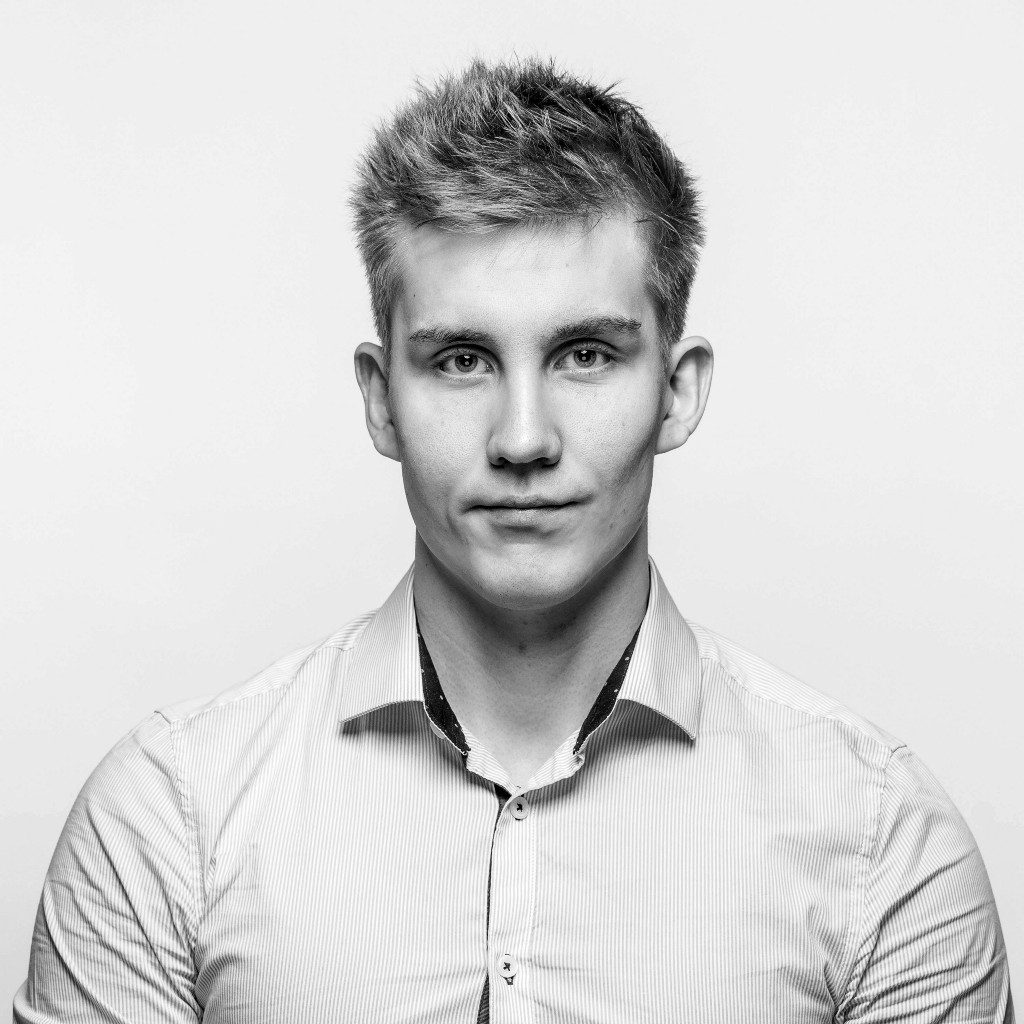 Life and Leadership Lessons I Learned In The Military: "Life is short, use it for something that…
Life and Leadership Lessons I Learned In The Military: "Life is short, use it for something that matters to you." with Jesse Nieminen and Marco Dehry
Life is short, use it for something that matters to you. I think being in the military helps you put the fragility of our lives into perspective. Even in the best of cases, we're still here just for a brief period of time so it makes sense to focus our efforts on goals that we're delighted to put in the work to reach for, even if we failed.
As a part of my series about "Life and Leadership Lessons Learned In The Military", I had the pleasure of interviewing Jesse Nieminen, the co-founder and chairman of Viima, a rapidly growing innovation management software company with customers ranging from startups all the way to the Global Fortune 500. Jesse leads the growth and innovation efforts at Viima and has previously worked in similar roles for other high-growth software companies.
Thank you so much for doing this with us! Can you tell us a bit about your childhood "backstory"?
My pleasure Yitzi! I was born and raised in Helsinki, Finland. I'm fortunate to have had a great childhood.
I was born to a middle-class family and was raised in a nice, quiet neighborhood. My parents were always very supportive of my interests, namely sports and technology. Also, more importantly, they brought me up to appreciate the importance of both soft and hard values. I'm very grateful for everything they've done for me throughout the years.
After graduating from high school, I was accepted for a master's degree in Computer Science at Aalto University, the most prestigious school in Finland, from where I later graduated with distinction.
And what are you doing today? Can you share a story that exemplifies the unique work that you are doing?
Today I'm the Co-founder & Chairman of Viima, a quickly growing innovation management software company with customers all over the world, including some from the Global Fortune 500. We provide our customers with an online platform for collecting ideas and managing them all the way through to innovations.
Innovation is, without a doubt, extremely hard. It takes a combination of quite a few different skills, like technology, empathy, design, business, and leadership, that very few people possess at the same time. What's more, innovation always means change, and for most organizations, change is tough! This combination is what makes it so interesting for me and why I'm so thrilled to be working to democratize innovation by helping organizations innovate better, both through our software, as well as with my writing.
We constantly get positive feedback from people who've read some of our blog posts or used our software and it's incredibly rewarding to hear that we've been able to make a positive impact for these people and their organizations.
Can you tell us a bit about your military background?
Military service is mandatory here in Finland so after I had completed the first year of my university studies, I joined the ranks. To be completely honest, I wasn't exactly thrilled to start my tour of duty as I thought there were other ways that I could better serve our country, but I also felt that at least it could be an opportunity for me to learn something new.
I served in a unit specialized in urban warfare for a total of six months, during which I got promoted to lance corporal. Overall my service was quite uneventful, which in the military is usually a positive thing.
Can you share the most interesting story that you experienced during your military career? What "take away" did you learn from that story?
The one thing that's stuck with me the most is how there were a couple of officers that people simply wouldn't really listen to or obey until they threatened people with disciplinary action. It was clear that the ranks, and in some cases other officers, didn't respect or trust them to do what's best for others. Needless to say, they weren't very effective leaders.
Observing some of the more successful ones, I saw that they were usually more capable than others, but still put in more effort than anyone else, and always for the good of the team. Leaders aren't automatically given trust and respect; they must earn them.
That was a very powerful lesson that's stuck with me ever since. As a result, I've always tried to model these behaviors and lead by example to show that I'm not in it for myself, but for the best of the team.
I'm interested in fleshing out what a hero is. Did you experience or hear about a story of heroism, during your military experience? Can you share that story with us? Feel free to be as elaborate as you'd like.
As I was fortunate enough to not have to go through any real crises or combat situations, I'm not particularly well qualified to answer this question. It's probably best to listen to other people's stories on this.
Based on that story, how would you define what a "hero" is? Can you explain?
Later in my career, I've come to realize that a hero is simply someone who selflessly puts other people's needs before their own. In combat, that might mean risking your line to save those of others, but there are also countless other, albeit less extreme, ways to be a hero.
Does a person need to be facing a life and death situation to do something heroic or to be called a hero?
As mentioned above, while risking your own life certainly is the ultimate display of heroism, there are plenty of other heroic deeds that people do on a much more frequent basis that I don't think we give enough credit to in our society.
For example, there are countless parents, volunteers and other people who selflessly put their own needs second on a daily basis and I think it's certainly fitting to refer to these people as heroes.
Based on your military experience, can you share with our readers 5 Leadership or Life Lessons that you learned from your experience"? (Please share a story or example for each.)
1. Know what you don't know. There were a number of leaders who might've been good at certain specific things but weren't at all familiar with other areas. That led to certain cases where these people had absolutely no idea what they were doing but were still overly confident in their abilities to lead others in that situation. This naturally led to highly undesirable results.
2. It all starts with humility. The very best leaders I saw in the military were actually quite humble and were the first to admit when someone else knew better. Humility is the first step to not only being an effective leader, but also for constantly getting better.
3. Don't take things too seriously. Even if most things in the military are serious by nature, a bit of humor always helped to keep our spirits up and gel the team together, both of which should be goals in themselves. However, these factors are also incredibly important for sustained performance over the long-run.
4. Respect and trust are earned. As I previously mentioned, it was a very visceral experience to see up close how leaders don't just automatically get respect but have to earn it by showing that they're capable and have everyone else's best interests at heart.
5. Life is short, use it for something that matters to you. I think being in the military helps you put the fragility of our lives into perspective. Even in the best of cases, we're still here just for a brief period of time so it makes sense to focus our efforts on goals that we're delighted to put in the work to reach for, even if we failed.
Do you think your experience in the military helped prepare you for business? Can you explain?
Yes, I think it certainly did. First, it certainly made me more motivated to work hard and use my life for trying to make a positive impact on society. Second, I think it provided me with great leadership examples (both positive and negative) that I've been able to build on later in life.
As you know, some people are scarred for life by their experience in the military. Did you struggle after your deployment was over? What have you done to adjust and thrive in civilian life that others may want to emulate?
As mentioned, I was fortunate enough to have quite an uneventful service, so I was able to avoid some of the issues that those less fortunate might struggle with. I also had the opportunity to get back to my studies at the university right away, which made the transition quite smooth.
Are you working on any exciting new projects now? How do you think that will help people?
We are actually working on a couple of cool projects that I think will certainly help us get closer to our vision of democratizing innovation by helping all kinds of organizations all over the world make more innovation happen.
I can't, unfortunately, share much information about the others at this time, but one of them is our Partner Program, which helps us scale our positive impact and provides our Partners with interesting opportunities to be a part of, and benefit, from our growth story. In the first couple of months since launching the program, we've already built a network of dozens of likeminded companies and we're excited to keep expanding the network!
What advice would you give to other leaders to help their team to thrive?
Remember that as the leader, your job is to make the team thrive, not to make yourself look good, or necessarily even to enjoy your work.
If you take the blame for everything bad that happens, yet give all credit for positive things to others, you'll be well on your way to creating a selfless culture where every team member can act like a hero in their own right.
What advice would you give to other leaders about the best way to manage a large team?
If you have a large team, the only effective way to lead is by setting high standards yet provide quite a bit of freedom for people to achieve those goals. And never forget that to earn people's trust and respect, you have to build meaningful relationships with them and lead by example.
None of us are able to achieve success without some help along the way. Is there a particular person who you are grateful towards who helped get you to where you are? Can you share a story about that?
There have been quite a few, so it's impossible for me to list all of them here!
I'm obviously very grateful for everything my significant other and family have done for me, their support has been incredibly important. There were a few teachers and other staff members, such as the instructors of my thesis, at the university that I consider to be great mentors. They really impacted my thinking and career decisions early on.
I was also very fortunate to have the opportunity to work so closely with remarkable leaders and colleagues at RELEX, which as my first job after graduation, was a very formative experience.
However, the people with the biggest impact on where I am today are without a doubt my co-founders. We've built the company together and have always held each other accountable, while still being extremely supportive of one another.
How have you used your success to bring goodness to the world?
At Viima, we've always been big believers in maximizing the value we create for others, instead of capturing as much of that value as possible. We're confident that this will help us make a bigger impact on society, but naturally also give the company a much higher probability of succeeding in terms of reaching our mission.
With that approach we, for example, offer by far the most generous free plan in the industry and invest a lot of time and money on creating tons of actionable guides and other content that is freely available for anyone who's interested in making more innovation happen, the majority of which can be found from our blog.
So far, I think our company has been the vehicle through which I can have the biggest impact, which is why I've focused most of my efforts there. However, I've recently also started to mentor a couple of young and ambitious professionals who'd like to make a difference going forward.
You are a person of great influence. If you could inspire a movement that would bring the most amount of good to the most amount of people, what would that be? You never know what your idea can trigger. 🙂
I firmly believe that to truly make change happen at scale, we need to first create a movement and then find ways to build scalable systems and organizations to support, sustain and further grow the movement and its impact.
There are a couple of areas that I think are of the utmost importance and that I'd love to do more to progress going forward.
First, climate change is a huge, pressing problem that will be extremely hard for us to combat. As far as I'm aware, it's unlikely that we'll find a silver bullet to solve it, which means that we'll need to quickly build thousands of smaller impactful initiatives all around the world before it's too late.
Second, based on what I've seen in most first world countries, we're unfortunately living in an age where tons of people are chasing ever fancier material belongings to make them happy, and worse, they feel they are entitled to these things.
What people don't realize is that to earn those things, they can't just show up at work, but need to create vastly more value than they've done in the past — and to do that, they need to work smarter and harder than before, plus constantly keep learning and growing. What's more, they don't understand that even if they were able to afford those things, they'll never make the person happy, or even satisfied.
If we could change people's mindsets and have everyone focus on creating value for others instead of trying to maximize their personal short-term gains, we'd not only have a much better society, but each individual would also be much better off, both financially and emotionally.
Can you please give us your favorite "Life Lesson Quote"? Can you share how that was relevant to you in your life?
One of my favorite quotes, which also played a part in inspiring me to become an entrepreneur, is "How hard can it be?" by Jeremy Clarkson from the Top Gear TV show.
In the show, the team was always going after these really ambitious goals with a very limited budget and skills and while they usually didn't quite reach those goals, they often came surprisingly close, and at the very least, had a great experience and learned something in the process.
Some of the biggest names in Business, VC funding, Sports, and Entertainment read this column. Is there a person in the world, or in the US with whom you would love to have a private breakfast or lunch with, and why? He or she might just see this if we tag them 🙂
That's a tough question! There are so many interesting and inspiring people that I'd love to meet that it's really hard to pick just one.
Since I have to name just one, the person that comes to mind right now is Satya Nadella. The way he's managed to transform the culture at Microsoft in just a few short years is simply phenomenal. I really love the direction that he's taken the company towards. From what I've seen, he seems like the kind of an incredibly smart, insightful and inspiring, yet humble leader that I'd love to learn from.
Thank you so much for these amazing insights. This was truly uplifting.
---
Life and Leadership Lessons I Learned In The Military: "Life is short, use it for something that… was originally published in Authority Magazine on Medium, where people are continuing the conversation by highlighting and responding to this story.