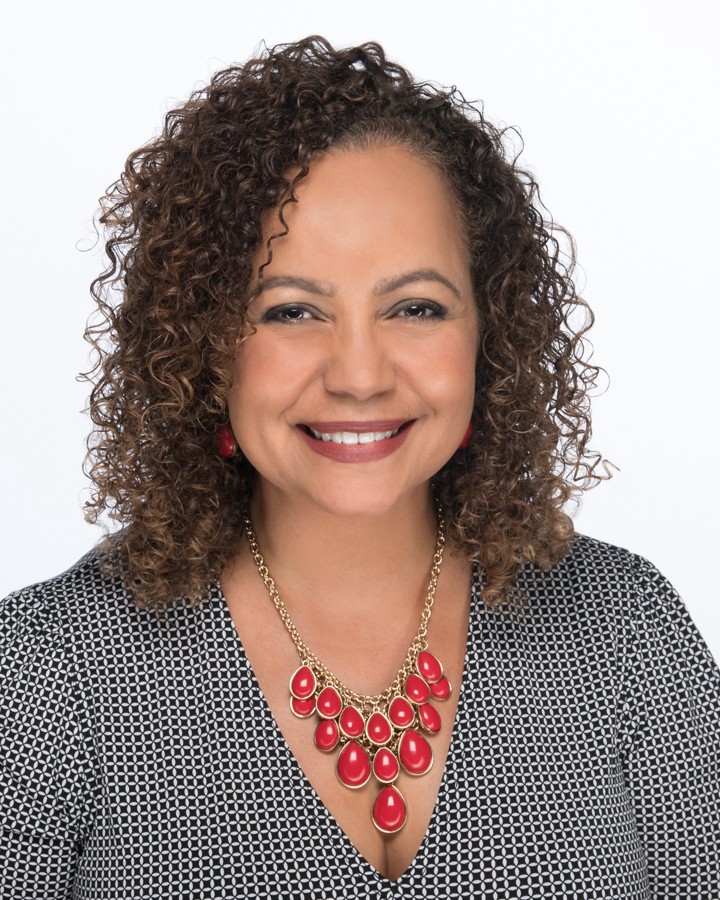 Life and Leadership Lessons I Learned In The Military: "Resilience is the backbone of good…
Life and Leadership Lessons I Learned In The Military: "Resilience is the backbone of good leadership" with Elis Salamone and Marco Dehry
Resilience is the backbone of good leadership: I do not think I could have survived a 27 year military career without being resilient and finding the good in every situation no matter how dire it appeared. I may not have always been at my best, but I always gave my best. Through my divorces, custody battles, assignments that really tested my spirit, I always tried to stay focused on the good and relied on my resilience to muddled through.
As a part of my series about "Life and Leadership Lessons Learned In The Military", I had the pleasure of interviewing Elis (Elise) Salamone was born in Arecibo, Puerto Rico and raised in Bridgeport, Connecticut by a single mother. She is the oldest of 3 girls. Elis is a speaker, a combat Veteran, Nursing leader, an educator and advocate. At 18 years old, she enlisted in the Army and after 25 plus years of combined military service, she retired from the Air Force as an award winning Lieutenant Colonel and board certified Women's Health Nurse Practitioner. Elis completed her undergraduate degrees from Marymount University School of Nursing. Her first Masters is in Leadership in Health Care Systems with a focus on Health Care Education from Regis University. Elis also has a second Masters from the Virginia Commonwealth University as a Women's Healthcare Nurse Practitioner. Throughout her nursing career she has worked in neurosurgery, neonatal ICU, pediatrics, OB, the OR, as a women's health nurse practitioner, in management and leadership roles. Elis has served military assignments in New Jersey, Korea, Texas, Washington D.C., England, Germany, Colorado Springs and Afghanistan. Elis is a combat veteran and served in Afghanistan with Army Special Forces, as the Officer In Charge of the Female Treatment Team. Her career highlights were serving as the Officer in Charge of the Honor Guard team and taking care of wounded warriors in Germany. Throughout her career, Elis has been awarded for her advocacy and leadership in the military and civilian sector. Her passions include mentoring transitioning veterans, nursing professionals and women to fulfill their full potential. In her spare time, Elis is an active Lean In leader and is on the board of the Western Washington National Association of Hispanic Nurses. Elis has an adult son and is fueled by self-care, travel, cooking, motivational storytelling and laughter. Elis is currently working as a Medical Practice Manager and Nurse Practitioner at the Puyallup Tribal Health Authority in Tacoma, Washington.
Thank you so much for doing this with us! Can you tell us a bit about your childhood "backstory"?
I was born in Arecibo, Puerto Rico to a single teen-age mother. In the mid-70's we moved to Bridgeport, Connecticut in the middle of February with the encouragement of my maternal grandmother. Going from tropical temperatures to the freezing snow, is still a memory I carry with me. In those early years, my mother finished her high school diploma and later became a certified nursing assistant. One of my earliest memories of my mother is that she always worked a minimal of 3 jobs to provide for us. She was such a hard worker and had so much pride in providing a nice comfortable home for us and living the "American" dream. For a long time she paid for us to go to Catholic school, go on vacations and expose us to different opportunities that she never had.
As a teenager I was a volunteer at St. Vincent's Hospital where my mother worked, my middle sister and I use to deliver the paper in the hospital and we're well known as "Julia's daughters".
Some pivotal moments in my teens were when I was selected to do a TV commercial for the Girls and Boys Club of America after a photographer had taken a photo of me at a Yankee's Game in NY. I then did the commercial with Pam Dawber as the spokesperson. I wish I could find a tape of that.
I then became involved with the Ms. Teen Connecticut and the Ms. Puerto Rico Bridgeport pageants. I could not sing but that did not stop me from participating in talent shows. It was ridiculous. However, my family always got a kick out of my adventures.
My senior year in high school I was inspired by the TV show "China Beach" and decided to enlist in the Army. Although I had won a scholarship for the University Of Bridgeport School Of Nursing, I realized I was not ready for college at that point.
And what are you doing today? Can you share a story that exemplifies the unique work that you are doing?
After retiring from the Air Force in 2014, I worked for a military hospital in the OB/GYN clinic as a Nurse Practitioner for 3 years. I learned a great deal during those 3 years and really loved working in the military community. I then worked for a short stint with a wound care company but was laid off after only 6 months on the job with several other co-workers.
Today I'm working as a Medical Practice Manager and Nurse Practitioner at the Puyallup Tribal Health Authority. I directly lead a team of 17 and indirectly 41 staff members. On a daily basis, I manage personnel, clinic operations, patient care, education, training and hiring duties. I have one dedicated afternoon once a week to see patients with a focus on women's health.
In my current role, I provide mentorship and leadership to my team and organization to improve patient outcomes and the team's productivity. My work of taking care of our Native American women is both fulfilling and fun. I love hearing their stories and providing a safe space to discuss and care for health care concerns and issues. Having the ability to connect with this population as a minority and woman has been very fulfilling. I hope I'm making an impact in their health care journey.
Can you tell us a bit about your military background?
I enlisted in the Army in 1985 as a 75B, a Personnel Administration Specialist. I really wanted to do something cool like be a crew chief on the helicopters but my eyesight was a barrier at the time.
I went to Fort Jackson, SC for basic training and my life has never been the same. Upon arriving to basic training I was truly the epitome of the real life Private Benjamin. I had ZERO idea what I was getting myself into. I was the first and only person in my immediate family to enlist.
Within the first hour of arriving at the MEPS station, they assessed our abilities to do pushups, which I failed, miserably. Back then I was not the athletic type. I was then given 2 extra weeks of basic to get conditioned for the 6 weeks of regular basic training. Thank God that happened because by the time I made it to regular basic training I was physically and mentally ready to accomplish the task at hand. I loss 20lbs during basic training and I wasn't necessarily overweight. When my mother and younger sister came to the graduation, they didn't even recognize me.
I was then assigned to Fort Benjamin Harrison, IN for my advanced training before going to my first duty station, Fort Dix, NJ. I enlisted in the Army to see the world and got sent to NJ, I was so disappointed. In the meantime all my other classmates where being sent to Germany, Hawaii, Korea…and they weren't too excited. I was so envious of these exotic locations.
I did however excel in my new role at Fort Dix, running the PAC office, maintaining SIDPERS and was awarded and coined a couple of times during my time there for doing excellent work. Honestly the Army was the BEST thing that ever happened to me up to that point in my life.
A year after arriving to Fort Dix, I got reassigned to Camp Humphrey's, Korea. My time in Korea was wonderful and exciting. I finally got to go overseas! It was such an amazing adventure. I absolutely loved my time there, the culture, the food and the traveling were everything I expected. One of my best duties while stationed there was welcoming all the new troops to the Camp and taking them on the bus tour of the local village and area, I would consider this my first public speaking gig. I had a lot of fun with that assignment.
While in Korea, I was sent to the Primary Leadership Development Course. For the graduation I volunteered for the color guard team. That was the first time I did color guard duties and I fell in love with the ceremonial and performance aspect of it. That was my first experience with a professional leadership course that had a public speaking component. I really enjoyed the challenge and professional development.
After Korea, I separated from the Army to get marry and go back to school. I stayed in the Army Reserves IRR finishing out my commitment. I was almost activated during the Gulf War but I had just had my son who was still a newborn and was in the midst of finishing Nursing school, so others volunteered and I did not deploy.
In 1994, I started a commissioning packet for the Army Nurse Corp, however due to the medical draw down I was only awarded a Reserve commission after graduating with my Bachelor's in Nursing. During drill weekends I spent some time working at Walter Reed but things were fairly quiet on the medical wards back then.
Then the turning point in my career came when I had attended a nursing conference in Virginia where I was living at the time. There were some Air Forces nurses at the conference that were prior Army and they encouraged me to talk to an Air Force Recruiter. That Monday I contacted the Air Force Health Care Professions Recruiter in Maryland. After much back and forth, negotiating my paperwork was finally completed, I then had to wait to see if I had been accepted. In the meantime, I continued with my Army Reserve duties. During my Army Reserve Officer Training course in San Antonio, Texas, I found out that I had been awarded an active duty Air Force commission. My Army instructors gave me all kinds of hell for switching branches; however I really wanted to be back on active duty.
In July of 1995, I left Virginia for Maxwell Air Force Base, Alabama for the Air Force's MIMSO (Military Indoctrination of Medical Service Officers). This Officer training was very different from the Army, our flight was about 12 medical and nursing officers and some of those folks are still dear friends over 20 years later.
My first duty station was in the Neonatal ICU at Wilford Hall Medical Center in San Antonio, TX. After only a year due to some family hardships I was transferred to Andrews Air Force Base in the D.C. area. Ironically this is where I spent a good portion of my Air Force career. After a couple of years at Andrews, I finally got the opportunity to go overseas again and got orders to RAF Lakenheath in England. This was by far one of the most exciting and transformative assignments for me both personally and professionally. I worked in the Labor and Delivery unit, the outpatient clinics and also became the Officer in Charge of the base Honor Guard team. My role on the Honor Guard team was a cherished memory as I was honored to lead a team of dedicated Airmen and provided funeral honors to Veterans around England, Scotland, and Finland. I was awarded for my role and the accomplishments that our team had.
Upon leaving England, I then cross trained to perioperative nursing and back to Andrews Air Force Base. I spent 5 years as an OR nurse before I took an assignment as the Executive Officer, fondly known as the XO, to the hospital commander. This role shaped me in many ways! This position gave me opportunity to deploy to Germany to care for our wounded warriors at the Ramstein CASF. By far my favorite assignment in the Air Force. While working for the Commander he also supported me applying for AFIT, an Air Force scholarship program for graduate school, to get my Nurse Practitioner Masters.
In 2008, while I was at Ramstein, I led a team of 25 nurses and Medical Technicians in transporting and caring for our wound warrior and international coalition service members from the front lines to Landstuhl or back to state side. I met some incredible warriors during that time and I still keep in touch with some of them. That assignment was a great lesson in leadership, building relationship, dealing with biases and advocating for the patients. Our team won the most awards for excellence during our time; I was really proud of that and proud of the care we provided.
Upon my return from Germany, I went to Virginia Commonwealth University for 18 months to get my Nurse Practitioner Masters and credentials. Upon graduation in 2010, I was then assigned to Peterson Air Force in Colorado Springs, CO. Shortly after getting there I had a short notice order that I was deploying to Afghanistan on a joint tasking with Army Special Forces for a new team called the Female Treatment Team. The mission was to engage the local Afghan women through education and community in the hopes to gather information, intel and trust for the team.
Prior to reaching Afghanistan, I went to combat skills training at Fort Dix, NJ. Ironically 26 years after I was first stationed there and now as a Major on my way to my first combat tour. The irony was not lost on me. After 4 weeks of training, we were headed to Afghanistan on Memorial Day weekend of 2011. There was a total of 6 advanced practice nurses that were all short noticed for this deployment. We all met for the first time at the Philadelphia airport as we awaited transport to Fort Dix for training. Due to the nature of the mission, no one really knew what was going on, the lack of information about the deployment was extremely anxiety producing for all of us. We just knew we needed combat skills training, we were going to Afghanistan and that we would be teamed up with Army Special Forces.
Upon arriving to Afghanistan we had two additional weeks of training with the Special Forces team. Our first day of training, we were taken by vans to an open area outside Bagram, the geography was similar to Colorado with desert like mountains in the background. This training was to get us familiarized with all the potential weapon systems we may come across during missions, like AK-47's, M-60's, grenades, etc.
At one point we had to walk across the field to get to another area of the training site. Upon walking I noticed to my left a small rocket sticking out of the ground. I reported this to the Team Sergeant in charge. Being a Major, a female and a nurse was not giving me much creditability in my reporting. However upon checking out my sighting, it was discovered that there were approximately 25 rockets IED buried in the location. They were disarmed by the team but we were very lucky no one got hurt that day. I essentially saved at least 13 lives that day. I guess my IED training at Fort Dix was effective.
After two weeks of training at Bagram Air Field, we were separated and sent to our individual teams and camps. I was sent to Firebase Tinsley. The base was named Firebase Cobra until the death of Capt. John Tinsley near there in August 2009.[1] It was featured in National Geographic's "Inside the Green Berets" television series.[2] Tinsley was my home for 7 plus months. Ironically one of the Green Beret in the film was actually on my team. I served with Army Special Forces First and Third group during my time in Afghanistan. Upon arriving to Tinsley in Oruzgan province, I provided care to the locals and to our team. Tinsley was in SE Afghanistan in the middle of nowhere. To get to TK, our headquarters it was a bit of a helicopter ride. Some of the care I provided included wrapping up abrasions, to suturing horrific pediatric trauma, to providing care to a couple of women experiencing miscarriages. Some of the guys got pretty sick out there and getting them healthy again so they wouldn't have to be sent home was critical. However I also advocated for some that really needed higher level of care than I could provide. The pediatric trauma I saw was the worst; those little faces have stayed with me and I often wonder whatever became of those children.
In September of 2011 we had our first team casualty, Sgt Michael Hosey. The team was devastated. Mike's death left me feeling numb and in shock. In total we lost 3 Americans from that deployment and several Australians. We had an Australian Army company that also served with us on the firebase for several months. Since the deployment, we have lost another Australian solider due to a motorcycle accident at home and another American due to a gun accident. I often think about these losses. It all seemed so senseless.
Upon my return to Colorado, my command put me in charge of the Women's Health Clinic. I was promoted to Lieutenant Colonel in March 2014. From an Army Private to Air Force Lieutenant Colonel, it had been quite the whirlwind. In September 2014, I retired.
Can you share the most interesting story that you experienced during your military career? What "take away" did you learn from that story?
This is a hard question as I don't know if I have "a most interesting story" however, during my career time in Afghanistan really was the most interesting of my career. I was more than mid-career, a senior Major and new Nurse Practitioner. During my deployment we had our first KIA in 17 September 2011. 17 September is also my Army initial entry date. This date is now full of meaning. Is the day that I realized I was in a combat zone, it was the day I realized how fragile life was out there. Sgt Michael Hosey was killed that day. He was the crazy haired blonde from Alabama. The one that every morning you saw walking around the camp in his shorts, spiked hair and his tin coffee mug with black coffee. Mike use to come to the clinic during traumas because he wanted to learn and dreamed of going back to school to become a Physician Assistant. I taught him how to suture and start IV's, dress wounds and do assessments. While deployed I fulfilled many roles as the senior officer and oldest team member. I was a nurse, mother, sister, confidante, coffee barista, and barber. It became a thing that I would have an afternoon of opening shop and cut everyone's hair. Ten days prior to losing Mike, I remember going into our phone room and cutting his hair. I remember laughing because his hair was like straw and me teasing him about when was the last time, he had washed his hair. He laughed and said he couldn't remember and like a younger brother to me, I told him how gross that was. He laughed it off and said, "Hey just don't cut my hair too short". He was leaving to go to headquarters for his monthly trip to do whatever it was he had to do. Ten days later he was gone.
The team never wanted to take me on missions that they deemed too dangerous and that they knew they would get in a fight. Then on 17 September 2011, the camp was quiet as most of the team was gone when suddenly there was a flurry of activity and everyone was to gear up, including me. There was a sense of adrenaline and I had no idea what was going but something had happened in the nearby village. We get in our MRAPs, head to the village on a road we had driven a million times when I was told to get out and ran to the scene. The scene was two young Afghan males alive but blown to pieces, missing limbs and gasping for air. These victims got blown up trying to plant IEDs on that road meant for us, the Americans. Now here I was trying to save them. Once we stabilized them, we loaded them on the trucks and took them back to the camp to treat as best we could and then fly them out to headquarters for a higher level of care then what we could provide. We did basic triage, stopped the bleeding, inserted airways, started IV's. This was war…here we were saving two people that just hours earlier were trying to kill us. The irony was not loss on me.
This was a day that one of the Special Forces, 18Delta, SFC Benjamin Wise happened to be on the camp to help. What I remember most from this day, was Ben looking at me at one point and saying "Hey, you're pretty good!" giving me kudos for the work I did that day. This was huge as these harden war Veterans, did not see much value in having women on their team, especially an Air Force Officer.
We later loss Ben in January 2012, a month after I had gotten home. In total we loss 3 Americans from our team and then on our Australians brothers in arms, loss 3 of their own soldiers at a nearby camp on 29 October 2011.
I'm interested in fleshing out what a hero is. Did you experience or hear about a story of heroism, during your military experience? Can you share that story with us? Feel free to be as elaborate as you'd like.
Military nurses are the unsung heroes of military medicine. We advocate, care, teach, nourish and lead. They say that Special Forces are the quiet professionals, but I think military nurses earn this title as well. Ask any wounded warrior and they will tell you that the voice of compassion and the expert hands of a nurse is often the first thing they remember after being wounded.
While deployed to the CASF in Ramstein, I heard from many of the wounded how grateful they were for our care and calmness. To this day I keep in touch with several of those that I cared for. Seeing the wounded heal and being a part of that journey is part of our healing as professionals.
I cared for a Canadian soldier during that time that I keep in touch with. To this day, I'll never forget changing his dressing on his foot that was badly mutilated and his reaction to it. As nurses we carry these stories close to our hearts and are forever impacted by them.
What's a hero?
To me anyone that willingly signs a blank check to the military is a hero. Our families that support us, our military children, our partners…these are true heroes.
Based on that story, how would you define what a "hero" is? Can you explain?
A servant leader, someone that cares for others without hesitation or expectations.
Does a person need to be facing a life and death situation to do something heroic or to be called a hero? Absolutely not. Sometimes just showing up, just listening or being that person that you know you can count on can be a heroic.
Based on your military experience, can you share with our readers 5 Leadership or Life Lessons that you learned from your experience"? (Please share a story or example for each.)
1. Failure is NOT the end: During my Air Force career, I took the GRE 9 times trying to get the score needed for the coveted graduate school scholarship. The highest score I received was a 910 and I needed a 950 for the board. I still needed a wavier to compete. Mind you I already had a master's with a 4.0 GPA. I never gave up though until I reached my goal.
2. You can accomplish anything you set your mind to: I've always been a goal setter and once I set my sights on a goal, I'm persistence. This might seem minor to most, but this is what kept me going through basic training, through graduate school and through every time I doubted myself.
3. Speak kindly to yourself even when you know you've screwed up: I believe in grace and even through my two divorces and all the ugliness, I held my head up high. I never entertained treating my ex-husbands with disrespect or unkindly, even though I was not given the same courtesy. I maintained my composure and was as graceful as possible through some of the darkest days in my life. I'm no angel but I always tried to remember that at some point there was love between us.
4. Every person that has shared in your journey in life, teaches a lesson for better or worse: In the military we come across so many people and relationships that impact us. When these people, friendships or relationships no longer exist for whatever reason, I always remember that God put them in my path for a reason.
5. Resilience is the backbone of good leadership: I do not think I could have survived a 27 year military career without being resilient and finding the good in every situation no matter how dire it appeared. I may not have always been at my best, but I always gave my best. Through my divorces, custody battles, assignments that really tested my spirit, I always tried to stay focused on the good and relied on my resilience to muddled through.
Do you think your experience in the military helped prepare you for business? Can you explain?
My military career and experience has prepared me in every way to lead, to contribute to any organization and to believe in myself. Military service is not for the faint of heart. We are taught hard work, strength, teamwork, gratitude and the beauty of diversity.
As you know, some people are scarred for life by their experience in the military. Did you struggle after your deployment was over? What have you done to adjust and thrive in civilian life that others may want to emulate?
I think everyone struggles a bit after deployment. It's hard not to be changed by the experience. Almost 8 years later and I still get caught off guard sometimes and get teary eyed talking about some of those experiences. Upon my return, I struggled with all the relationships in my life. However, the deployment gave the courage to change things in my life that were no longer working for me. The deployment made me stronger and brave.
I started therapy as soon as a I got back to help me process the experience. I journaled, I talked to my friends that had deployed, I remained in gratitude every day because I knew others were not fortunate enough to come home. I tried to live as authentically as possible. I stumbled during my post deployment, but I did not stay stuck in that energy. I asked for help when I needed it and reflected a great deal on all the lessons from my time in Afghanistan.
Are you working on any exciting new projects now? How do you think that will help people?
I'm currently working on my public speaking portfolio telling my story, also speaking on leadership, overcoming failure and accountability.
I'm also in the beginning phases of writing a book to help others, especially mid-life women navigate their next chapter in life with grace and dignity.
What advice would you give to other leaders to help their team to thrive?
Build relationships with your staff, learn what makes them tick, their challenges, their strengths and their why. Never forget where you came from.
What advice would you give to other leaders about the best way to manage a large team?
Again, build relationships and delegate. Trust your people but hold them accountable with compassion and respect. Give them space to innovate, create, fail and rise up.
None of us are able to achieve success without some help along the way. Is there a particular person who you are grateful towards who helped get you to where you are? Can you share a story about that?
It may be cliché but without my mother, I would not be here. She set the foundation for hard work, never giving up and stressing the importance of education. She raised 3 girls as a single mother in a foreign land and English as a second language. Yet she worked 2–3 jobs to make ends meet, was always in school trying to finish her education and giving us a good example. She really believes in the power of positive thinking and creating a better life for us than what she had growing up in Puerto Rico. My junior year in high school I think my mother went through some emotional hardships and we were homeless for a couple years. Somehow, we ended up living with a family that my mom had taken care of. For about 2 years, we all lived in a bedroom, sleeping in the same bed. Due to this experience having a home has always been important to me. Despite all the hardships, we all survived, we all finished our education and we're all productive adults. My sisters are both educated, married and thriving. My mother now has 6 delightful grandchildren, that keep all of us on our toes. The fact that my mom never gave up despite her stumbles and challenges has always been a guiding light for me.
How have you used your success to bring goodness to the world?
I've paid it forward every opportunity I get by educating, mentoring and inspiring others to never give up and to reach their full potential. I bring goodness to the world through my nursing profession and many local leadership opportunities, as I serve on several non-profit boards. I'm very active in both the Veteran and civilian community through my work with the Lean In foundation and the Western Washington National Hispanic Nurses Association (WW-NAHN) to name a few. Through the Lean In Seattle chapter, I recently spearheaded a local community event to empower and create purpose by connecting our Veteran and civilian counterparts. Through WW-NAHN, I mentor the next generation of Hispanic nurses.
In my current position I also take great pride in supporting and mentoring my staff to their full potential while still advocating for positive patient outcomes and empowering the Native American community through healthcare education.
You are a person of great influence. If you could inspire a movement that would bring the most amount of good to the most amount of people, what would that be? You never know what your idea can trigger. 🙂
I speak of this when I talk. I want everyone to see failure as a steppingstone to success in whatever capacity that means to you. I want to empower women to fulfill their potential and keep moving forward to reach their goals and dreams, especially women Veteran. I encourage all women Veteran to tell their stories. In telling our stories we leave our legacy for the next generation of Veterans.
I also want to have a call to action for nursing professionals to be kind, be inclusive and respectful of their fellow team mates no matter how hard life gets. We spend 90% of our lifetime at work, let's make it as pleasant as possible to improve patient outcomes and decrease burnt out. God knows there's plenty of work and we need to pay it forward to the next generation of nursing professionals.
Can you please give us your favorite "Life Lesson Quote"? Can you share how that was relevant to you in your life?
"Failure is not the end, but a stepping stone to your greatest accomplishments. Do not get stuck in that space and continue moving forward".
I have had more failures than successes yet here I am still growing, still accomplishing and still making a difference. I never allowed failure to stop me from accomplishing goals and dreams.
Some of the biggest names in Business, VC funding, Sports, and Entertainment read this column. Is there a person in the world, or in the US with whom you would love to have a private breakfast or lunch with, and why? He or she might just see this if we tag them 🙂
I absolutely LOVE Oprah. I love her story, her continued contributions to the world, her wisdom, her vulnerability and how she overcame every adversity to reach unbelievable success.
I also have great admiration for Tosha Silver's writing. Her book "Outrageous Openness" and "Change Me Prayers" have been a great part of my recent journey in my spiritual growth and my openness to accepting what the universe has set forth for me.
Thank you so much for these amazing insights. This was truly uplifting.
---
Life and Leadership Lessons I Learned In The Military: "Resilience is the backbone of good… was originally published in Authority Magazine on Medium, where people are continuing the conversation by highlighting and responding to this story.