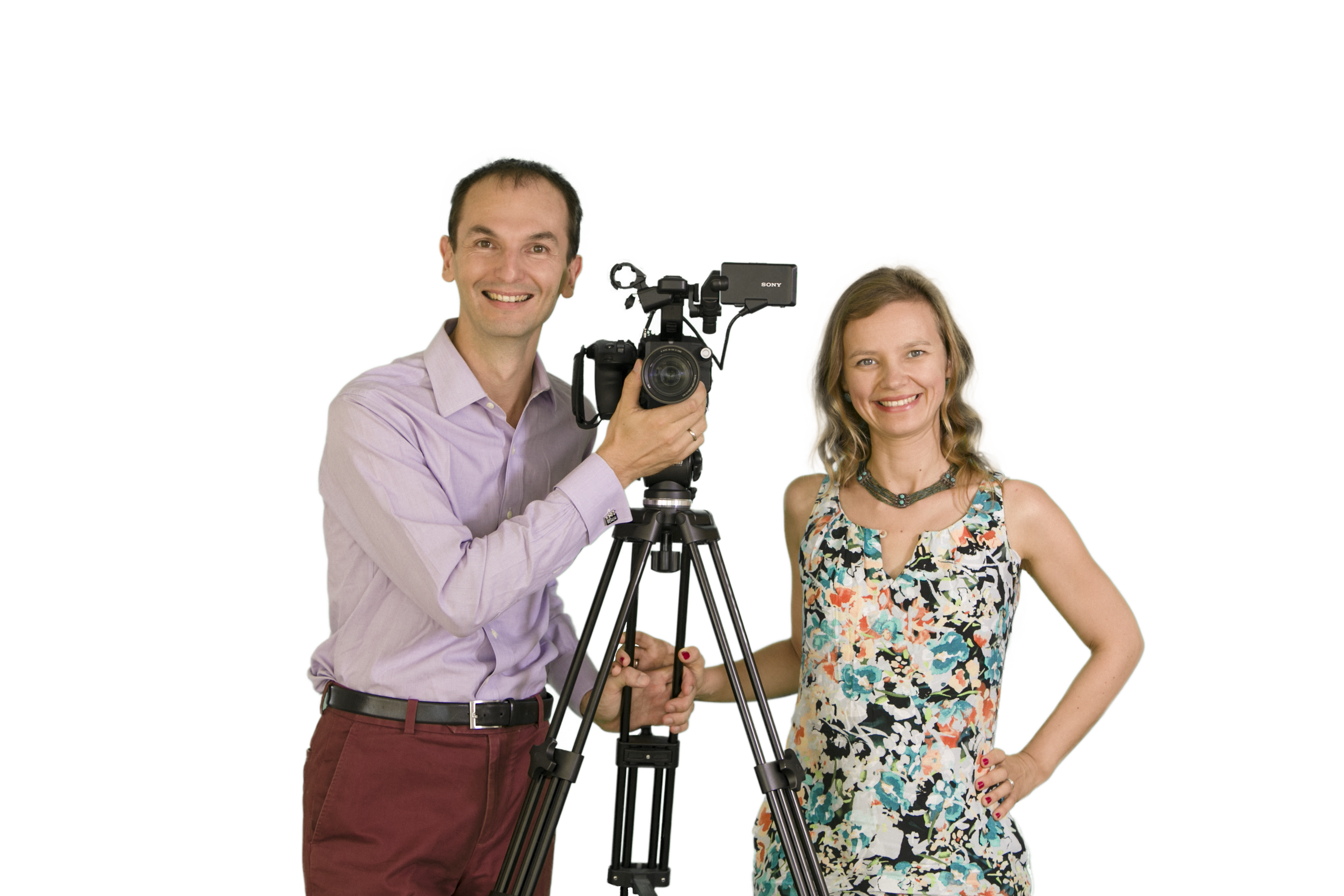 "Inspiring Stories of Success" With Award-Winning Film Makers | Directors | Writers | Producers and Record-Breaking Fundraising Experts Patryk & Kasia Wezowski and Brady Mazzola with Marco Derhy
There are many opportunities around you to get wherever you want to be, and you only need to have the guts to stand up and make it happen.
As part of our series about "Inspiring Stories of Success" I had the pleasure of interviewing Patryk and Kasia Wezowski, directors/producers of the documentary, about Bob Wieland's legacy. They founded the 'Digital Development Fund' focusing on developing movies/series with a $5M+ budget for Netflix/HBO/Hulu/Disney/etc. When it comes to non-scripted film projects, they produced and directed 4 inspiring documentaries with a combined budget of $5,000,000+ and broke the record of the most funded documentary ever on Indiegogo. As film directors/producers, Patryk and Kasia are on a mission to inspire over ten million lives by making movies that make a difference in the world. In doing so, a partnership has been created with Producers and philanthropists Brady Mazzola and Marco Derhy.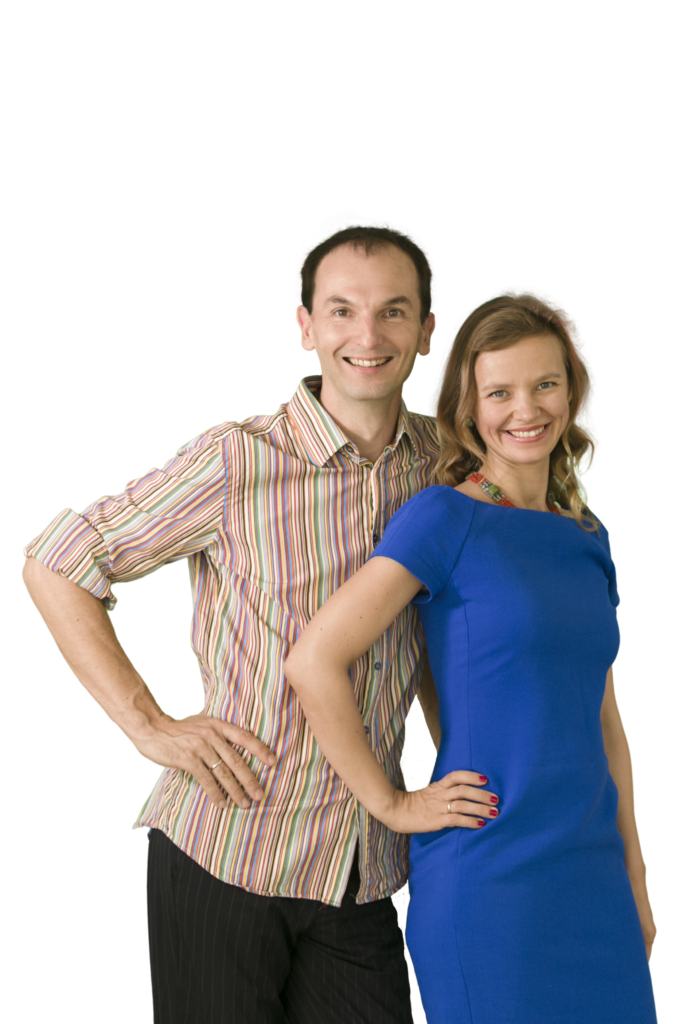 MD: Thank you, Patryk and Kasia, and Brady Mazzola, for joining me today! Can you each briefly outline for our readers your life's backstory?
Patryk: Growing up in Poland, I was raised in a poor family. In addition to that, I also had a hearing disorder. My parents and I moved to Belgium to escape the cold war when I was 3 years old. At 12 years of age, the story of the Mercedes car in a French textbook inspired me. The founder of Mercedes created the car because he wanted the next generation to travel more comfortably. That is when I realized that I, too, wanted to inspire the next generation and make a meaningful impact on humankind. It took me many more years to discover how to actually do that. For many years, I have had the pleasure of training thousands of people how to speak on videos.
It is because I had an immense passion for movies that I then started to make my own. I ended up breaking the record for the most-funded documentary ever on Indiegogo. This led to more people coming to my wife Kasia and me to make movies and documentaries for them. And that is the story of how we are here today. Now we have a proven system of raising 1 million dollars per documentary, and also to package and develop movies for Netflix, HBO, Hulu, and the other top streaming platforms, with a budget of 5 million each.
Kasia: I grew up in Poland in a family that had issues like depression, alcoholism, and even schizophrenia. I was not happy and believed that this was not all that life had to offer. I studied a lot. So far, I have a couple of master's degrees. One in-law, another in social anthropology, and another in psychology. I also studied psychotherapy and family therapy. As I traveled around the world, I had the liberty of visiting isolated places in Tibet, Nepal, India, and many other places to observe how other people lived and how I could impact change in the world.
Upon meeting my husband Patryk, I had already started my training and coaching company. It is then that we decided we would like to do more. And the way forward is to use movies as a channel to combine our creativity while spreading an inspiring message across the world.
Brady: After graduating from Lamar University, I completed my 4 years NCAA Division I, Men's Tennis Athlete. I moved to Los Angeles to advance my professional tennis career. As much as I enjoyed competing, I found greater joy in coaching. In 2005, I embarked on my most extraordinary journey by founding Watering Seeds Organization (WSO) to provide sports rehabilitation and wellness opportunities for the disabled. The motivation and understanding I gained from establishing WSO developed a deep desire to inspire the world by sharing real-life stories of heroism to provide hope and healing.
MD: Can you, Kasia, share a story that exemplifies the unique work that you are doing?
Kasia: We have joint, unique backgrounds and experience as entrepreneurs, coaches, and trainers. I am very experienced in psychotherapy and designing my own and personal development courses. Patryk has a lot of experience in non-verbal communication training and building startups. This joint effort to make movies has resulted in successful movies and the profound message being shared with people through our creative work.
MD: Patryk, Can you share the funniest or most interesting story that happened to you since you started your film production company?
Patryk: I remember when we were filming the biography documentary about Marshall Goldsmith, the world's number one leadership thinker, when we hired a film set similar to that of the inside of an airplane. Marshall has traveled over 18 million miles by plane, and he had the habit of falling asleep inside airplanes. So, as we were setting up the cameras, he sat on one of the airplane seats on a fake airplane film set. By the time we were set to roll, he was asleep. We opted not to wake him up, but instead, we asked the person he was supposed to talk with to sit quietly next to him as we started to film. The intention was that Marshall would be the one talking to this person. Surprisingly, he naturally woke up while the filming was going on and started a conversation with the person, just like we intended to instruct him. He knew exactly what to say in that scene. It was funny and authentic. This is what we like to do—blending in with cameras and being in service of the main cast. Making it as real as possible, a documentary that will indeed reflect their personality and create an environment that results in a terrific movie.
MD: Thanks, that was a good one 🙂 Can you also share a brief story about the film industry's struggle with the COVID-19 pandemic? How did you adapt?
Patryk: We adapted the situation pretty well and directed the teams that we have trained locally and remotely using zoom video. This direction worked well for us and temporarily prevented us from the need to travel around the world.
MD: As film director/producer, author, and educator, you produced and directed 4 inspiring documentaries with a combined budget of $5,000,000+. Can you share with our readers how that was possible?
Patryk: When we were working on our first movie, 'Leap,' the world's first documentary about the coaching profession, I exchanged with the people featured in the movie. The people featured in the movie were coaches, mentors, world, world, class coaches, and mentors. And what I did was that I said to the top coaches that if they mentor and coach me to become the best in the world in raising funds for this movie, I'll feature them prominently in the movie. And that I'll share my experience on the movie website about successfully raising funds for the film, thanks to their help. And that's what happened. We broke the record for the most-funded documentary ever on Indiegogo. We raised much more funds than we ever expected because we had the help of the world's top-class coaches and experts. And that's how we became so good at it. So that's some helpful inspiration for people out there. Think about how you can create a win-win-win situation, where the people you work with can contribute to the success of the project you're working collaboratively on.
MD: What do you think makes your company stand out from its competitors? Can you share a brief story?
Patryk: We have our signature style when making documentaries called 'real cinema.' It's a combination of a documentary's reality blended with the high-quality cinematography of full feature fiction films.
MD: I'm certain that our readers wish to read more as this is a great insight. Thank you! We also understand your company is working on a unique and inspiring documentary project. Would you please tell us about it?
Patryk: We currently entered into a partnership with a fantastic charity organization, wateringseeds.org, and Derhy Enterprises. We are working on a phenomenal new documentary with Bob Wieland and Dave Stevens. Bob is a war veteran who lost both of his legs, ran marathons, and crossed the entire USA from east to west. We are also planning on donating a portion of the profits to charities.
MD: Brady, would you like to add for our global readers about the story or mission and vision of this unique documentary and the one and only "Bob Wieland"?
Brady: First of all, I am grateful to God for allowing me to continue our mission at Watering Seeds Organization with such prolific partners like yourself, my dear friend, Marco Derhy, especially with your impressive background, also in the film industry, and together with Patryk and Kasia Wezowski.
I'm confident that this project will have a profound and positive impact on society with our mission to tell the true story about our amazing ambassador, Bob Wieland. Bob lost his legs in the Vietnam war and miraculously survived after he was pronounced dead, and his body was put in a zipped body bag. He has been supernatural in his achievements, such as breaking the world record in the bench press and walking across America from LA to DC on his arms (without the use of a wheelchair) where he was greeted by President Reagan in the Oval Office and given the name "Mr. Inspiration." "Truly Bob Wieland is an inspiration for us all." — Pres. Ronald Reagan
Through sharing his courageous story of tragedy to triumph, we aim to inspire and improve lives while preventing suicides. Additionally, our personalized programs at WSO are designed to empower and equip others to become the best version of themselves through developing a growth mindset accompanied by a healthy, active lifestyle. With the right spirit inside, we can overcome anything on the outside. I quote Bob: "Always remember, it's too soon to quit."
The host of the documentary is Dave Stevens. (Born January 12, 1966 ) without legs and became a professional athlete and professional football and baseball player. He is also a 7-time Emmy-award-winning sport broadcasting professional. As a congenital amputee, he is the only athlete to play college football or minor league baseball without legs. His story conveys a similar message to Bob's that the spirit is far greater than the body. They may not have legs, but they're all heart!
MD: Like many other industries, your industry was hit hard due to the pandemic. From your perspective during our uncertain global times, are there any Hopes for Americans who have lost jobs or those looking to change their careers?
Kasia: Yes, I do believe transformation is in service of evolution. We can see many who lost their jobs finding new ways of living life. In some cases, this proved to be an improvement, as many businesses changed to working online. So many people, instead of commuting to different locations, found another way to work from home. And I see that it also impacts the whole household and the family and the children. So there are good and bad things about it. As humans, I believe that we always find ways to transform ourselves and move forward.
MD: Your films received nominations from over 40 film festivals and won over 20 film festival awards. Also, together with Kasia, you broke the record of the most funded documentary ever on Indiegogo. How did that make you feel?
Partyk: We're very humbled by that response. And we're on a mission to make the world a better place. That's our focus. That's our inspiration. And that's one of the main reasons why we get up every single day.
MD: How have you used your success to bring goodness into the new, pandemic-stricken world? How are you changing lives with your influence?
Kasia: We believe that inspired people generally tend to approach life positively. Thus, we are delighted to make as many movies as we can. It is most definitely our way of seeing the future and contributing to the world by making movies that make a difference and inspire people and give them the hope that it is possible to achieve their dreams.
MD: Which tips would you recommend to your colleagues in your industry to help them thrive and Not "burn out"?
Kasia: Our message is that you can achieve whatever you want regardless of your origin or how others evaluate your skills or resources. Everything is possible. We show that by making movies about people who have made the impossible possible and sharing their stories to inspire as many people as possible.
Patryk: I would like to add that, If Bob Wieland went from east to west through the USA, on his hands, and without any legs, Then you can achieve anything you can imagine or dream off.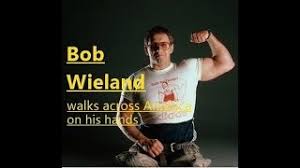 MD: Kasia, Do you have a favorite 'life lesson' quote that made a profound impact on your life? Can you share a story?
Kasia: Always ensure you have time to think and relax. Avoid being busy always and engaging in the next things throughout the day. For example, on Sundays, we are nowhere close to our smartphones. For the whole day, we don't look at it. If we need to do some work urgently, we use our computer. We try to spend quality time with our kids, nature, cook or engage in other fun activities. Our remedy is taking a break. Go for a walk, be one with nature to get more inspiration.
Patryk: After spending about 50 days with Marshall Goldsmith, the world's number one leadership thinker, I remember he shares a quote by Arnold Schwarzenegger. Arnold said that "nobody has grown muscles by just observing me lifting weights. If you want to achieve something, You will have to take action yourself. Bob Wieland did just that and more! He ran marathons, although he did not have legs. It is indeed so inspiring! With persistence and willingness, you can achieve anything you want.
MD: As a highly influential figure in your industry, our readers would love more profound insights. What is your secret to success? Would you please share with me and our readers a story or example?
Patryk: A story of John Demartini inspired us while we were writing our book interviewing the world's top inspiring experts and coaches. At the beginning of his career as a speaker and coach, he stood up in a restaurant and gave a speech. People loved his speech. He then started handing out visit cards. Those who wanted to learn more would get in touch with him. The whole idea of deciding to stand up in a restaurant and begin sharing your inspiration is authentic leadership. There are many opportunities around you to get wherever you want to be. You only need to have the guts to stand up and make it happen.
MD: None of us can achieve success without some help along the way. Is there a particular person who you are grateful towards, someone who helped get you to where you are? Can you share a story about that?
Patryk: The story of Bob Wieland touched my heart because even after losing his legs, he did not give up on life. He achieved more than 0.0001 percent of people who are physically fit. He ran marathons and even walked across the country on his hands is really unique and indeed very inspiring. Most people, including me, have much fewer challenges than Bob Wieland had, making it easier for us to do whatever we want. If Bob Wieland did the impossible without legs, then it's so much easier for us to make our dreams possible. Bob Wieland's life inspired us, the entire team, to make a documentary about his legacy.
MD: Some of the biggest businesses, VC funding, Sports, and Entertainment read this column. Is there a person in the world you'd ask for advice or inspiration, alive or dead?
Kasia: The Dalai Lama is the one who I admire. It takes a lot of practice to be always as relaxed as he is. And to have so much awareness takes approach, especially after being exiled from his country and rebuilding his nation from the outside. He is our inspiration, and we would have liked to ask him for advice.
MD: Is there a person in the world with whom you would love to have a private breakfast or lunch? If so, why? (He, or she, might see this)
Patryk: I am eager to have breakfast with Bob Wieland on the film set when filming the documentary about his legacy Because he has achieved so much that even the fittest people in the world are yet to. We wish that people out there would be able to connect to those they admire because that will encourage them to be the best version of themselves and achieve their dreams.
MD: How can our readers follow you, Kasia, Patryk, and Brady on social media or a website?
Patryk: You can follow us on our Website.
Brady: You can follow us on our Website, YouTube
MD: Thank you for joining us. This interview was indeed inspirational!
Marco Derhy
❖ Marco is the CEO of Derhy Enterprises, a boutique advisory firm. Derhy Enterprises aids with the management and growth of businesses, particularly for public figures. ❖ Marco is known as an Entrepreneur at heart, building a Los Angeles-based private-label fashion company (in his early 20's shortly after his Military Service) into a dominant industry force with numerous employees and $50M+ annual sales. This success fueled his launch and investments into multiple Sectors, including Film production, Charity gala events, Humanitarian aid, Cryptocurrency, Real Estate, Helth Tech, Content creator, Interviews, Articles, Book Series, and worldwide profiling, inspiring people. ❖ A "Positive" Influencer. Marco has over 19 years of experience in the publishing sector. He has created ample unique series that highlight the empowering lessons learned from the experiences of high-profile entrepreneurs. ❖ Marco has worked with legends like Nelson Mandela, Arnold Schwarzenegger, Mark Wahlberg, Carlos Slim Jr., The Jackson Family, Mr. Sumner Redstone, chairman of Viacom, and Robert Evans," The Godfather, "to name a few. ❖ Marco is Known as a Philanthropist who produced quite a few lucrative fundraising charity events. Working with Dr. Juan Montero II MD for medical supplies for children, including the champ Manny Pacquiao, UNICEF—established a partnership with the Jackson's Family Foundation. He produced a 2-Day mega-event - 1st Day was a Black-Tie @ a Beverly Hills Mansion, and the next day was @ the famous "Neverland," at Michael Jackson's home, with~2,000 global VIP guests. Marco also Produced Michael Jackson's (RIP) First Black-Tie Annual Memorial event at the Beverly Hilton Hotel with 1K Special Guests, along with the Jackson family. He also produced a series of charity events during the Cannes film festivals. ❖ At CityGala, Marco produced their first significant Black-Tie Gala event at the Beverly Hills Vineyard. He also helped raise funds to support A-listers Celeb foundations, The Charlize Theron Africa Outreach Project (CTAOP), LA Youth, Health & Medicine, Domestic Violence support programs, U.S. and Veterans, to name a few. ❖ Marco is an Author and helped coach and create and inspire a mini-movement among writers, with scores of writers worldwide profiling inspiring people to share their positive, empowering, and actionable, inspiring true stories on prominent Platforms. ❖ A regular contributor to Arianna Huffington's, Medium, Buzzfeed, Thrive Global, to name a few. ❖ Marco is producing TV Series programs, Documentaries, and Feature Films. http://www.imdb.com/name/nm0220357/ ❖ Marco published his best selling series #1 Book "Heroes of The Opioid Crisis," and working on new book series. When Not working, he's enjoying ; Family, Friends, Philanthropy (Giving back to the less fortunate), Martial arts, Swimming, Tennis, Meditation, "Torah study," Nature, Hiking, Tennis...... Praying for global peace, Prosperity, love, and Happiness for our global society. Be Good & Do Good ®️ (We are all passengers)