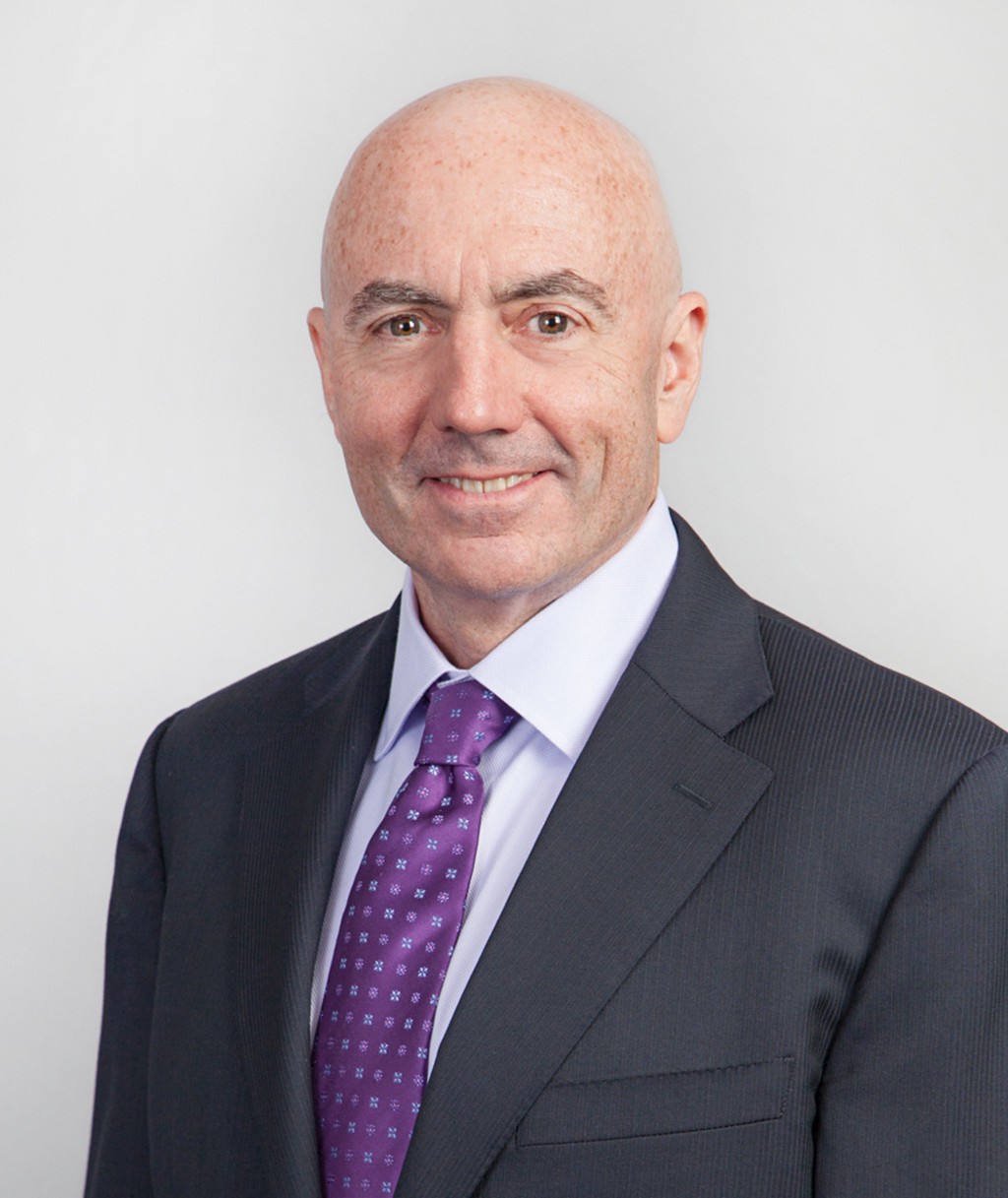 Heroes Among Us: "The most important thing a leader does is attract, develop and retain great…
Heroes Among Us: "The most important thing a leader does is attract, develop and retain great talent to their organization" With Mark Testoni, CEO at SAP National Security Services
The most important thing a leader does is attract, develop and retain great talent to their organization. The goal is to create an environment where people only leave because something great came along, not because of the leadership.
As a part of my series about "Life and Leadership Lessons Learned In The Military", I had the pleasure of interviewing Mark Testoni, CEO at SAP National Security Services (SAP NS2).
Thank you so much for joining us Mark! Can you tell us a bit about your childhood "backstory"?
I was born just north of Baltimore in the mid-50s and was raised there during the 60s and 70s. I was the oldest of six kids in my family.
I graduated from high school in 1973 and went on to a few failed attempts at college at Towson University and Essex Community College. As an administrator within the education system, my dad had a wide network of connections. He arranged for me to get a job as a janitor. Looking back, I believe he did this to help reinforce why an education was so important. I worked with people from a variety of socio-economic backgrounds, was taught a lot and gained confidence while developing an understanding of why trained skills and higher education were important to my future.
I was almost 21 years old and started looking at the military, primarily because I needed a way to pay to go back to finish college. In early 1977, I enlisted in U.S. Air Force.
And what are you doing today? Can you share a story that exemplifies the unique work that you are doing?
Today, I am fortunate to be the CEO of SAP National Security Services (SAP NS2). We provide SAP solutions to the US National Security community under a special arrangement with the US government. The government requires a separate company arrangement because SAP is a German/ European Union flagged company.
Over the last 25 years, we have watched the national security space evolve and become much more asymmetric. Throughout much of the world's history, national security involved protecting the homeland and critical trade lanes — often sea and land to include eventually air. Today, perhaps the most critical 'lanes' are the digital ones, that transcend any traditional borders. As a result, today's national security is broader and includes protecting critical institutions like financial services, and vital infrastructure, like utilities.
Without our business model, these important capabilities would not be available to the markets which we serve.
Can you tell us a bit about your military background?
I entered the U.S. Air Force in 1977 to both serve my country and utilize the GI bill to finish my education.
In the Air Force, I ended up in financial management. I attended night school in order to graduate college while enlisted. After obtaining my degree, I applied and was accepted to officers training.
I spent many years in leadership positions at Dover AFB, then Guam before hearing about a program to spend a year in the private sector. Some Air Force leaders found out and tried to talk me out of it. I decided to do it anyway and spent a year at the United Bank of Denver in mid 1980s. I moved onto Manufacturers Hanover (now part of JPMorgan Chase) in New York. This led to more opportunities to work in DoD financial services and learn about multiple layers of banking, from currency to retail. By that time, automated processes were in place and the industry continued to evolve at a rapid pace.
I was then assigned to Denver and caught the eye of General Charles Metcalf, who asked if I would work for him as a military assistant. It was in this position that I began to understand the role of leadership within large organizations. I gained valuable insight into how the DoD operates and the complexity of acquisitions and operational management.
I received my next promotion to Major a year early, an occurrence that happens less than 1% of the time. Among other things, early promotion marks you for more education opportunities. Mine was at the Air Command Staff College Intermediate Service School, from 1991–1992. This was probably the smartest and most talented group of individuals that I've ever been around in my life. While intimidating at the onset, I took advantage of the opportunity and surprised myself by graduating in the top 7% of my class with distinguished honors. This experience, along with the scope of work I did while serving in the military, helped my confidence grow over time and gave me the motivation to accept the next challenge.
Along the way I got married and had a son with developmental disabilities, which was another defining event in my life. By the time I completed school, my wife and I were on way to divorce. I wanted to go back to Colorado, and to work with one of the most influential mentors I've had, Senior Civilian Clyde Jeffcoat. I'd spent time working under Jeffcoat while waiting to complete school. He offered me a job working in information technology within the DoD in a newly created organization, now called DISA Computing infrastructure.
I advanced early again to Lt. Colonel (05), two-years before my regular promotion cycle. I was fortunate to receive leadership opportunities well above my level and typical age bracket that historically filled those roles.
Can you share the most interesting story that you experienced during your military career? What "take away" did you learn from that story?
During 1991–92, I spent ten months in Montgomery, Alabama attending Air Command and Staff College. While there, I befriended an amazingly talented group of mid-career officers. The most memorable moment of perhaps my entire career was during a 90-minute lunch meeting in June of 1992. I sat across the table from retired General Benjamin O. Davis, Jr. Retired, former Commander of the Tuskegee Airmen. This combat and civil rights hero was one of the most graceful, yet soft-spoken, leaders I have ever met. He rose the occasion when it mattered — both in the cockpit and in life. I've rarely been in awe of another individual in my life — but I certainly was that day. When confronted with difficult situations, I've often asked myself how great leaders like Davis might handle them. My key takeaway from this experience is to be bold when the situation demands and the opportunity arises, but be humble and empathetic when dealing with others. Treat them as you would want to be treated.
Did you experience or hear about a story of heroism, during your military experience? Can you share that story with us? Based on that story, how would you define what a "hero" is? Can you explain?
I cannot speak directly to the first-hand experience of witnessing heroism on the battlefield since I did not see combat during my time in the military. However, I think the term hero has a deeper meaning.
I admire every young person who ever raised their hand to serve, particularly those who took up the call to arms after 9/11. This generation has served harder and longer than any preceding one, and most with great distinction.
I've had the opportunity to engage with Medal of Honor recipient, Leroy Petry, a few times. He's an amazing person, and emblematic of the group above. He rose to the occasion and put his life on the line to save others, and has been permanently impacted as a result. Leroy is a certifiable hero and public figure but hasn't let the notoriety define him. If I had another child, I'd like him or her to follow the example Leroy has set as a role model.
Heroes come in many forms — because they give of themselves to impact others — for no other purpose than doing what is right. My son Matt is also a hero of mine, though he probably doesn't even realize it. He's 35-years-old has a developmental disability that leaves him with the mental capacity of a young child. But, he has taught me some great lessons including perseverance, enthusiasm and patience. He's also taught me the most important life lesson of all — to focus on what people 'can do' not just upon what they 'can't do'. Had I not learned this lesson from Matt, I would not be where I am today.
Based on your military experience, can you share with our readers 5 Leadership or Life Lessons that you learned from your experience"? (Please share a story or example for each.)
1) Trust your people and give them opportunities to succeed as well as fail. We learn so much from both.
2) The importance of a team. It doesn't matter if it is military, sales, finance or another field, the team matters.
3) Purpose of Mission. All teams have to be focused on a higher cause, whether it be corporate revenue or an operational mission. Having a shared mission and purpose creates energy and enables inspiration.
4) Make it Fun. Create an environment so people are relaxed and can execute at a high level without unnecessary stress. Humor can be an important motivational tool.
5) Do the best job that you can, at the job that you are in. Stay focused on what you need to do, and opportunity will knock at your door. Be bold. You only have 1 shot at this life and go for it.
Do you think your time in the military helped prepare you for business?
Yes, it definitely did prepare me. Leadership is about organizing people to do more as a team to accomplish common goals. I stumbled into sales, but I had a background in selling ideas and motivating people; at one time I oversaw a staff of over 500 people. The only difference is I didn't get paid a commission in the military!
As you know, some people are scarred for life by their experience in the military. How did you struggle after your deployment was over? What have you done to adjust and thrive in civilian life that others may want to emulate?
My period of service was pre-9/11, so we had a small number of international military engagements. The most notable was Desert Storm. Although I was in positions early where I could have been deployed, I wasn't called to do so. This is a far cry from more recent experiences of our military members.
However, I've seen first-hand the impact of multiple deployments and combat injuries through our work with our non-profit organization, NS2 Serves. The DoD spends a significant amount of time and money training people to be prepared to engage in the profession of arms. When they transition folks out of the military, they spend virtually no time helping them do so successfully. Not all veterans are equal. Many have skills to adapt and thrive in the civilian world, but a large number don't. NS2 Serves is pretty unique in that it's s totally free program, which focuses on providing valuable training and then finding career opportunities for veterans.
We focus on the ones struggling with the transition — those who may be harder to employ — often lacking degrees or directly translatable skills. We take them from their doorstep and intensively train them for 9–12 weeks to become business IT consultants — then employ them in our partner ecosystem. In the past five years, we've put 277 veterans through the program, and each has received a career opportunity. They work for nameplates like Deloitte, Accenture Federal, USDA and SAP NS2.
The goal is to give talented, under-recognized veterans a helping hand, some specific skills and a shot of confidence for how to make back in the civilian world.
Are you working on any exciting new projects now? How do you think that will help people?
NS2 Labs is a development and customer/partner interaction platform we're building. There are three major components of NS2 Labs, a place to focus our innovation efforts across our company to deliver technology solutions to deliver to the national security market, an incubation process that applies our commercial software discipline and security hardening to technologies that have already been tested in our core market, and an investment fund to identify, acquire and/or invest in promising new technologies.
Subsequently, we've made eight venture investments and a few are now operating on SAP HANA's technology for in-memory database scaling. Most notably is CounterTack, a leading endpoint cybersecurity capability.
We acquired three companies and have forged them into a self-supporting Mission Solutions Group supporting our most sensitive customers. We are taking successful innovation and commercializing into products more easily distributed to a wider audience of customers. There are tremendous innovations happening within the commercial and the national security spaces, but there aren't that many organizations that straddle both camps. NS2 Labs is where we pull the two together. We'll launch a co-development component later this year, where our customers and partners can innovate and interact with great SAP and NS2 technologies.
This effort will be critical to our future success. We expect it to drive innovation and collaboration between providers and customers in national security to a new level.
Five years ago, we believed establishing a secure cloud infrastructure to support SAP customers could be an important opportunity. All of SAP's cloud are secure, but the NS2 clouds meet NIST, DoD and federal standards and operates within secure U.S. infrastructures, the vision is really beginning to take flight. I believe the secure clouds we offer to commercial and national will be our largest business within the next three years.
What advice would you give to other leaders to manage a large team and help their team to thrive?
The most important thing a leader does is attract, develop and retain great talent to their organization. The goal is to create an environment where people only leave because something great came along, not because of the leadership.
None of us are able to achieve success without some help along the way. Is there a particular person who you are grateful towards who helped get you to where you are? Can you share a story about that?
I would probably not be where I am today, had it not been for a young female Air Force non-commissioned officer who saw more in me than I did myself. It was April 1977, and I'd been in the military all of about ten weeks. I was called in unexpectedly by this leader, expecting to get reprimanded or chewed out for some offense. As I stood in front of her, she told me that she and the staff had been watching me and thought I was the best candidate to be the next squadron student leader. After becoming overwhelmed with relief, I told her I was honored by the chance and that I would not let her down. It's hard to describe, even 42 years later, how important this boost in confidence was to my success. This is also why I believe developing people is among the most important things that leaders do. Sometimes what appears to be the most inconsequential decisions have the greatest impact. I likely owe my career today to this young woman who did so much for me.
How have you used your success to bring goodness to the world?
About five years ago, we noticed the widening skills gap between transitioning veterans and the job skills needed in the private sector. Instead of just saying we wanted to help veterans gain employment, we decided to take action to help the issue. I founded NS2 Serves, an independent nonprofit 501(c)(3) organization, that offers training and employment assistance to recent veterans of U.S. national security missions. The program is open to post-9/11 U.S. military service veterans and reservists (including disabled veterans) and Gold Star spouses who meet certain eligibility requirements. The program is free to all participants and provides training and certification in SAP technology, leading to employment opportunities at companies like Deloitte, Accenture Federal, USDA and SAP NS2.
You are a person of great influence. If you could inspire a movement that would bring the most amount of good to the most amount of people, what would that be?
We are seeing significant inequality in this country today especially in financial and educational opportunities, so an area of focus would be to motivate our higher education system to produce properly skilled workers for the next generations at an affordable cost.
I really believe that a key solution will be to provide opportunities to develop the skill sets that are needed for the well-paying jobs in 2019 and beyond. This model can be applied to re-train those who may have lost their job, and don't have the correct skill set to meet the demand of available jobs in the market.
The NS2 Serves model shows that we can take quality people — people who have been successful in other jobs and industries — and train them for something completely new, and effectively fill the gap for available and needed jobs.
The mission here is to have the government encourage the private sector to adopt models to train our citizens. NS2 Serves has proven there is a sizeable ROI in this regard. This can be a model for both the private and public sectors.
Can you please give us your favorite "Life Lesson Quote"? Can you share how that was relevant to you in your life?
Maya Angelou once said, "Do your best until you know better. Then when you know better, do better." People often focus upon where they are going and how they are going to get there — the plan. They exert so much energy arranging what they think the journey needs to be. My drive was always somewhat simpler. My focus is to do the absolute best at what my job or role is right now — if I do so, opportunities always seem to arise. This credo has worked well for me for the past 42 years. If someone would have suggested to me in 1979, 1989, 1999 or even 2009 — that I would be a software company CEO — I probably would have thought the person was crazy. Yet, as I look back it in retrospect, it seems I was destined for a senior leadership role in some capacity. I didn't necessarily see it at the time or plan for it, I just worked hard at whatever my current job was and was ready when opportunities arose. As I gained experience and confidence, I was able to make the right calls when I hit key decision crossroads, even in the face of second-guessing by some. Too many folks are so worried about chasing the perfect life plan that they miss opportunities that might be better.
Some of the biggest names in Business, VC funding, Sports, and Entertainment read this column. Is there a person in the world, or in the US, with whom you would love to have a private breakfast or lunch with, and why?
During the course of my career, I've been blessed to meet some famous people. Three US presidents, General Davis, Leroy Petry, and many others.
If I had to pick one person for a private meeting, it might be Jamie Dimon, CEO of JPMorgan Chase. He's arguably the most powerful figure in the world in an industry that is perhaps the most important. He speaks plainly and frankly on issues of great importance to the nation, and was a key figure in helping the country recover from the 2008 crisis and recession. Most recently, he has been outspoken about the misalignment between educational institutions, and the careers and jobs the private sector needs. Dimon has also made hiring veterans a priority at JPMorgan Chase. He has a practical vision — for his company, industry and the country. We need more leaders like this.
---
Heroes Among Us: "The most important thing a leader does is attract, develop and retain great… was originally published in Authority Magazine on Medium, where people are continuing the conversation by highlighting and responding to this story.