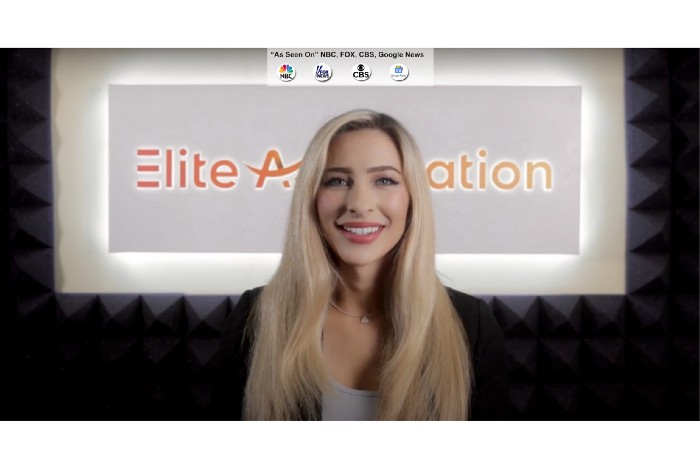 "I dropped out of school to dedicate more time to growing my first e-commerce store," — here's why… | e-Commerce Advisor, Katie Melissa Exclusive with Marco Derhy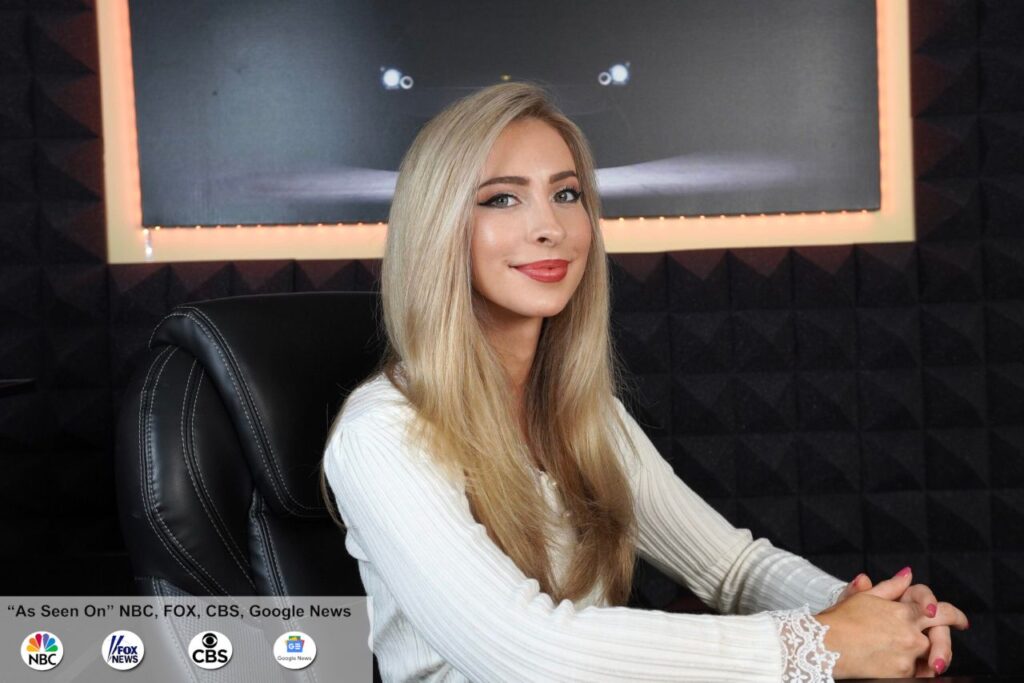 As part of our series about "Inspiring Success Stories," I had the pleasure of interviewing Katie Melissa. Katie is a young entrepreneur, an 8-figure Amazon E-Commerce seller, and an E-Commerce coach to more than 600 students across ten countries. She has taught students how to sell on multiple E-Commerce marketplaces profitably, namely Amazon, Shopify, Etsy, and eBay, and helped many build careers in e-commerce. She enjoys assisting people in developing passive income streams through E-Commerce & Online Business. Her company, Elite Automation, builds and scales clients and investors their very own profitable e-commerce store. They are the "one-stop automation shop" serving clients' passive income needs.
MD: Thank you for taking the time to join me, Katie! Can you briefly share with our readers your journey so far?
KM: Sure, I am happy to! I began my entrepreneurial journey when I decided to put school on "pause" in 2016. Growing up, I actually loved school and had an acute desire to keep learning. However- entrepreneurship runs in my family. I kept having persistent ideas come to me, which called for my full time and effort. I decided to dabble in a few online businesses and saw my first successes in e-commerce. I began selling on Amazon back in 2016 when I was around 22 years old.
When I had my first 5 figure month, I dropped out of school to dedicate more time to growing that first e-commerce store. After this early glimmer of success, I launched a few more stores on other platforms and had to learn and adapt quickly. E-commerce was starting to become more popular, which naturally meant more competition. My role as a business owner would soon involve the need to master marketing, advertising, branding, accounting and bookkeeping, outsourcing, video, and image editing, creating decks, SEO; the list goes on. In a short amount of time, I developed a robust set of skills that continue to help me daily, especially now!
MD: You're an 8-figure Amazon E-commerce seller and an E-commerce coach to more than 600 students across ten countries. How were you able to achieve this phenomenal success?
KM: I attribute much of my success to understanding that great things take time. Perseverance and grit are something a lot of people lack. You don't have to be smarter than others, just work harder and bounce back from a loss or failure with the same amount of enthusiasm! I do believe a positive attitude has a lot to do with this.
When you come across as positive, you will attract others and big players in your space. This leads me to my next point: NETWORKING. I could only get to a certain point by myself in a certain timeframe. I knew to grow and scale my current company, Elite Automation, I needed to bring on partners with unique skill sets that I didn't possess. Through networking, I met my current co-founder, many large affiliates, and even potential partners in the e-commerce space. Through networking, I have been granted many opportunities I wouldn't have otherwise had.
MD: You're also the founder of Elite Automation. Can you please tell us what Elite Automation specializes in?
KM: Yes! A few years ago, after running my coaching business, I founded Elite Automation. The goal was to help people create a new stream of (primarily) passive income. People have capital sitting around collecting dust in a savings account at their bank. Meanwhile, inflation is dangerously high. We offer a solution to build, manage, and scale our clients' very own Amazon FBA stores. These stores are increasingly lucrative, profitable, and sustainable. The best part is the client's only responsibility is paying invoices and for inventory batches when we remind them. Aside from that, they sit back and relax.
No one in my company has less than five years of Amazon selling experience. We do everything from in-depth product research, customer service, picking/packing/prepping items, shipping items to Amazon's fulfillment centers, providing clients monthly Profit & Loss statements, etc. This is a full-blown management service. Lastly, I can't forget to mention these Amazon FBA stores are assets that grow in value. Clients can resell their stores for multiple monthly net profits.
MD: Recognising your continuing success, please tell us what do you think makes Elite Automation out from the other competitors in the sector?
KM: We are not newbies in the space. Ever since I formed Elite Automation, I have seen new companies popping up left and right whose founders have no prior e-commerce experience. This has always been a pet peeve of mine since this could bring negativity into the space. What will they do when there is ever an issue? Most likely, they will not know what to do.
Our combined decades of e-commerce selling experience make us stand out, specifically with the Amazon FBA business model. We do not offer Amazon dropshipping automation to the public since it is unsustainable in the long run. Amazon FBA stores have asset value and higher profit margins of around 20–30%.
We have offices in Orange County, a distribution partner with incredible pricing for clients, a warehouse, and a strong customer service team that takes care of clients daily. A frequent response we receive from the public is that we are one of the most transparent and communicative companies in the space. This means everything to me.
MD: Can you share what brought you to this specific career path with our readers?
KM: I tried out a few online businesses when I was around 22, but e-commerce stuck with me because there are so many business models to dabble in. I love the creativity involved in building and branding a Shopify store; I love the unusual traffic and eyeballs you get selling on Amazon. I love designing graphics and videos for e-commerce ads. The entire space appealed to me from a young age. Now I am fortunate enough to be able to grow e-commerce clients' stores from scratch. I can happily say I love what I do!
MD: Are there any additional exciting projects you're currently working on?
KM: I am considering working on a book (I guess it's not a secret anymore!) Aside from this, I am focused on scaling my company Elite Automation. Lastly, I am looking into more ways to give back through either my foundation or volunteer work with prominent organizations.
MD: Like many, you (and your company) were also hit hard due to the pandemic. What vital lessons did you learn?
KM: Fortunately, most of my work was online, but the pandemic taught me to be genuinely thankful for my health and freedom. Not being able to travel or socialize for a while made me appreciate when I could again.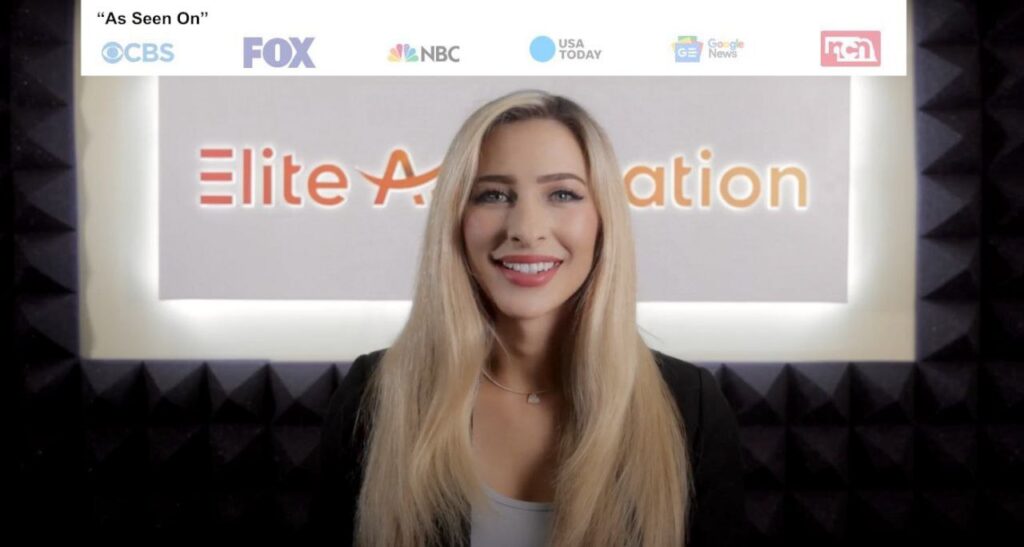 MD: What is your hope to change lives with your influence, especially in this post-pandemic era?
KM: I want to help individuals from all walks of life by creating a new stream of largely passive income. We live in a different time now; things will never be the same. I don't believe the public should rely on just one income stream. There has been a massive rise in marketers and coaches teaching others how to start a "side hustle," and there's a reason why.
MD: Do you have a principle you live by? If yes, would you please share it with us?
KM: Success is not solely about what you accomplish in your life. It's about what you can inspire others to do — or overcome. Every day I try to motivate and push friends and family to chase their dreams. Even if they sound "far out." I remember six years ago; I told a family member about a friend of mine in the e-commerce space grossing $1 million in revenue in a month. I told her I couldn't wait until my first 6 figure month. She looked at me like I was nuts… 8 months later, that reality happened! Anything is achievable.
MD: Our global readers are curious to learn a few of the Secrets behind the Success of Elite Automation?
KM: In a dynamic and competitive industry like e-commerce, we have always tried to stay ahead of the curve. We achieve this by continuously learning, and having team members report back to us about market trends, competition, social media trends, etc., so our branding remains on point and relevant. We are fortunate enough to have very successful marketing partners with an excellent track record and history who have also chosen to partner with us. We brainstorm weekly to develop compelling social media content and advertising scripts and gather testimonials from current clients.
MD: I'm sure our readers will be very thankful for the insights you have shared. What are the 5 (five) things you're most grateful for?
KM: Number one, even above my health, is my family. My parents, in particular, have been my biggest supporters since day one. I can't thank them enough for supporting and believing in me, no matter how crazy I sounded.
The second would be my friends and partner. I am truly blessed and grateful for the sweetest, most supportive friends and loved ones.
Next would have to be my good health. I do not take for granted any day I wake up feeling good. Air fills my lungs; my heart is beating. I am at peace and thankful.
Fourth would be my amazing co-founders, company, and team. Without you, a lot of this would not have been possible. Over the years have overcome obstacles and come out stronger than ever.
Lastly, I am thankful for my burning desire to learn. I am so grateful that I am a naturally self-motivated person. Every morning, I think, "What can I learn today to make me a more well-rounded person?" Striving for progress comes naturally, but I have to be careful not to go overboard with perfectionism.
MD: What is your greatest dream and aspiration? What do you hope to have achieved by your next birthday?
KM: My dream is to travel to all seven continents and 10X my company. At the same time, I'd love to show my love and appreciation for those who supported my journey. By my next birthday, I'm praying to have the extra strength to help as many people as possible join our success. I want to expand into another warehouse and grow our team with more dedicated, hard-working, like-minded folks.
Although my ultimate goal is to expand my company further, taking impeccable care of current clients is a key cornerstone. Whenever there is an influx of new clients, more e-commerce professionals will be hired accordingly to ensure all clients are equally taken care of regardless of inventory budget.
MD: "Trust" is a strong word, and since you earned the trust of many happy clients, What would you say is the best Advice to selling profitably on multiple E-Commerce marketplaces such as Amazon, Shopify, Etsy, and eBay?
KM: We at Elite Automation strongly believe in transparency and honesty. Make sure you have a reliable supplier who you trust. If you can, get a referral or recommendation from a colleague. Aim to sell products with a profit margin of 15% or higher. Conduct ample product research on whichever marketplace you're going to sell on. You need to factor in BSR (the product's ranking), competition, profit margins, marketplace fees, and reviews.
MD: How can our readers follow you and Elite Automation on social media or perhaps a website?
KM: I am always happy to connect with new people on my website Instagram, and Linkedin. You can also follow the company's website and Instagram.
Thank you for joining us. This was indeed inspirational! Best wishes and continuing success.
Marco Derhy
❖ Marco is the CEO of Derhy Enterprises, a boutique advisory firm. Derhy Enterprises aids with the management and growth of businesses, particularly for public figures. ❖ Marco is known as an Entrepreneur at heart, building a Los Angeles-based private-label fashion company (in his early 20's shortly after his Military Service) into a dominant industry force with numerous employees and $50M+ annual sales. This success fueled his launch and investments into multiple Sectors, including Film production, Charity gala events, Humanitarian aid, Cryptocurrency, Real Estate, Helth Tech, Content creator, Interviews, Articles, Book Series, and worldwide profiling, inspiring people. ❖ A "Positive" Influencer. Marco has over 19 years of experience in the publishing sector. He has created ample unique series that highlight the empowering lessons learned from the experiences of high-profile entrepreneurs. ❖ Marco has worked with legends like Nelson Mandela, Arnold Schwarzenegger, Mark Wahlberg, Carlos Slim Jr., The Jackson Family, Mr. Sumner Redstone, chairman of Viacom, and Robert Evans," The Godfather, "to name a few. ❖ Marco is Known as a Philanthropist who produced quite a few lucrative fundraising charity events. Working with Dr. Juan Montero II MD for medical supplies for children, including the champ Manny Pacquiao, UNICEF—established a partnership with the Jackson's Family Foundation. He produced a 2-Day mega-event - 1st Day was a Black-Tie @ a Beverly Hills Mansion, and the next day was @ the famous "Neverland," at Michael Jackson's home, with~2,000 global VIP guests. Marco also Produced Michael Jackson's (RIP) First Black-Tie Annual Memorial event at the Beverly Hilton Hotel with 1K Special Guests, along with the Jackson family. He also produced a series of charity events during the Cannes film festivals. ❖ At CityGala, Marco produced their first significant Black-Tie Gala event at the Beverly Hills Vineyard. He also helped raise funds to support A-listers Celeb foundations, The Charlize Theron Africa Outreach Project (CTAOP), LA Youth, Health & Medicine, Domestic Violence support programs, U.S. and Veterans, to name a few. ❖ Marco is an Author and helped coach and create and inspire a mini-movement among writers, with scores of writers worldwide profiling inspiring people to share their positive, empowering, and actionable, inspiring true stories on prominent Platforms. ❖ A regular contributor to Arianna Huffington's, Medium, Buzzfeed, Thrive Global, to name a few. ❖ Marco is producing TV Series programs, Documentaries, and Feature Films. http://www.imdb.com/name/nm0220357/ ❖ Marco published his best selling series #1 Book "Heroes of The Opioid Crisis," and working on new book series. When Not working, he's enjoying ; Family, Friends, Philanthropy (Giving back to the less fortunate), Martial arts, Swimming, Tennis, Meditation, "Torah study," Nature, Hiking, Tennis...... Praying for global peace, Prosperity, love, and Happiness for our global society. Be Good & Do Good ®️ (We are all passengers)