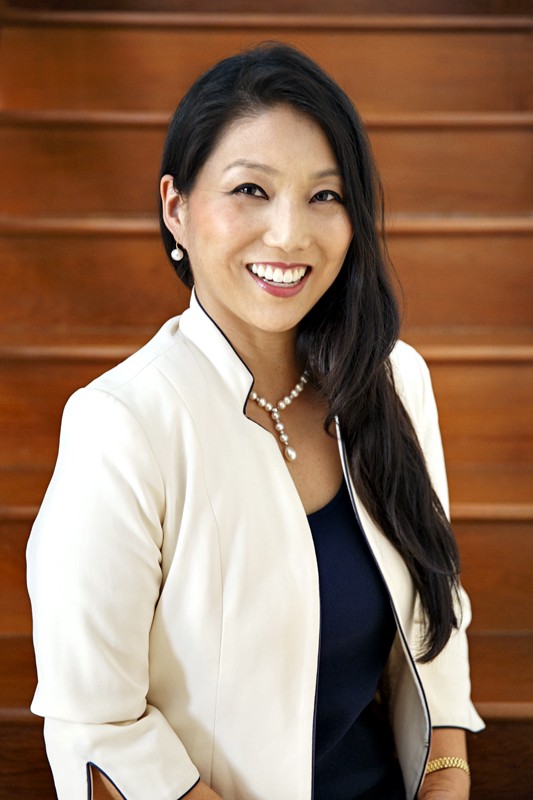 Life and Leadership Lessons I Learned In The Military: "Grit is the most critical life skill honed…
Life and Leadership Lessons I Learned In The Military: "Grit is the most critical life skill honed and developed while in the military that sets military veterans apart from the average corporate professionals." with Grace Park and Marco Dehry
While many colleagues with no military background may have had a hard time translating my military experience into equivalent corporate roles, I found the military to help prepare me for business in many ways and the most important factor is grit. Grit is the most critical life skill honed and developed while in the military that sets military veterans apart from the average corporate professionals. From numerous physical, mental, strategic and operational tests, we develop a high threshold for pain. We never give up easily. We "fight the good fight."
As a part of my series about "Life and Leadership Lessons Learned In The Military", I had the pleasure of interviewing Grace Park, the Co-Founder & President of DocDoc, the world's first patient intelligence company. Prior to DocDoc, Grace was the Managing Director at Medtronic, expanding the access of life saving and enhancing medical devices to developing markets in Southeast Asia. For nearly a decade, Grace held various leadership roles in Fortune 500 pharmaceutical and medical device companies in the US, Africa and Asia. Grace started her career as a Military Intelligence Officer after graduating from West Point with honors. Subsequently, Grace graduated with dual masters degrees from Harvard Business School and Harvard's Kennedy School of Government and arrived in Singapore 15 years ago on a Fulbright Fellowship.
Thank you so much for doing this with us! Can you tell us a bit about your childhood "backstory"?
My parents lived through the Korean War and viewed general officers from West Point as their childhood heroes. They came to the US without speaking English and like most immigrants, they worked hard to give their children the opportunity for a better life — to live the "American Dream."
I was born in Los Angeles, California, but most of my childhood years were spent in a quiet suburban town called Federal Way, Washington. My parents decided to eventually move our family to Andover, Massachusetts, because they learned that many of the renowned high schools in America were located in the East Coast. My younger brother attended Phillips Academy in Andover and my older sister and I attended Andover High School — the public school in town because my parents could only afford one of us to attend private school.
I first heard of West Point from my parents when they were trying to convince my younger brother to apply. It was my year to apply to college, and I believed that if the school was good enough for my brother, then it would be good enough for me to try.
And what are you doing today? Can you share a story that exemplifies the unique work that you are doing?
The purpose of what DocDoc is today originates from a personal story of when my infant daughter was diagnosed with a rare liver condition. The surgeon who broke the news to us insisted that my husband and I admit her into the hospital immediately to do a major surgery the next day and inevitably, she would undergo a liver transplant. Our lives had forever changed in that moment. We asked the doctor a few questions to feel more confident that we were passing our child to the right medical team. "How many times have you done a liver transplant? How much will it cost? Are your other patients thriving today post transplant?" The doctor was not willing to give us guidance on his qualifications to perform the procedure. Instinctively, I contacted a close personal friend who was a doctor within the same hospital. We had done a medical mission a few years prior, and I knew he would be our patient advocate. He walked us out of that room and helped us in our global search to find the right doctor for our baby daughter. Our chosen doctor was one of the pioneers of live liver transplants who had performed thousands of live liver transplants. Amidst feeling highly vulnerable, we were at peace based on making an informed decision given our circumstances. Thankfully, our daughter is thriving today.
My husband and Co-Founder & CEO of DocDoc donated his liver to our daughter and as he was recovering in the ICU, we realized that what we needed to do at DocDoc is to empower patients with relevant and meaningful data points to make more informed decisions in their healthcare journey. We took up a challenge to do something that does not exist — to provide greater transparency in the healthcare sector.
Can you tell us a bit about your military background?
It felt daunting to step foot at the United States Military Academy based on knowing that so many history books were written about the leaders who once studied there. As an Asian American female, I worked hard to fit in despite not looking the part. What kept me focused and feel a sense of belonging was the mission statement. I resonated with the ideals of West Point: to develop as a leader of character.
As all West Point cadets are athletes, I chose Judo as my new sport and placed third nationally with All-American honors all four years. In a male dominated environment, I believed it was important to learn how to defend myself, should the need arise. Learning this sport led me to walk on the National Judo Team at the Olympic Training Center in Colorado Springs before the Olympic Games in 1996. Unfortunately, a hand injury cut my professional athlete aspirations short before the Olympic trials, and soon I arrived in Fort Drum, New York, which is home to the 10th Mountain Division. My division commander appointed me as the General Support Military Intelligence Platoon Leader. Thankfully, I had earned both the Airborne and Air Assault badges, qualifying me to parachute out of airplanes and rappel out of helicopters respectively, which were worn proudly on my uniform, allowing me some instant credibility as the organization's first female leader.
Being the first was not new to me as I was the first cadet in West Point's nearly 200 year history to undergo a semester exchange program at a foreign military academy. At Saint Cyr, France, the French cadets were less accepting of women in the military and there were no exceptions in my case despite being from West Point. Nevertheless, I confidently demonstrated that women were physically capable It was a test of resilience as I faced mental challenges in front of those who believed the military should be open to only males.
The two years at Fort Drum passed quickly thanks to the rapid operational tempo as part of the 18th Airborne Corps to include a Joint Task Force mission on the Mexican border. I soon volunteered to go to Korea for a year, which was a special experience given my Korean heritage. Working alongside Korean general officers to strengthen US-Korea relations, assessing North Korean capabilities, and testing the readiness of our joint forces were the main focus of my tour. Coming back stateside for my final year of service, I was selected to be a part of Task Force XXI at the Pentagon under Lieutenant General Claudia Kennedy, the highest ranking Military Intelligence Officer. Our mission was to "Prepare the Military for the 21st Century." In mid 1999, I completed my service as a Captain with an honorable discharge.
Can you share the most interesting story that you experienced during your military career? What "take away" did you learn from that story?
While there are several interesting experiences throughout my years in the military, I will share one in which the outcome genuinely surprised me.
During my final duty station at the Pentagon, I was selected to join a special task force called Task Force XXI to specifically transform the Army, brainstorming innovative solutions on how we train, what we wear, how we were armed, how we are organized and much more based on imagining the enemy of the future. Scenarios such as if a hostage situation occurred in which terrorists flew planes into the World Trade Center were played out. We planned what we would do and more importantly, how would we prevent these threats from ever happening. We invited hundreds of military and civilian experts around the world to convene in Washington D.C. to deliver a final recommendation to the Chairman of the Joint Chiefs of Staff. We were proud of our work and believed that should the recommendations be approved, we would be in a strong place to embrace the technology shifts ahead of its curve.
Unfortunately, after completing my military service, I soon learned that the project was "shelved" due to budget constraints. The politicians had other priorities and so were not supportive. Two years later, 9/11 happened. While the world watched on in disbelief, I was agasp. We had convened the brightest military and civilian strategists and tacticians to prepare for and prevent such an event. Yet, due to political reasons, the world witnessed in disbelief a significant blow to America as the world's superpower.
I'm interested in fleshing out what a hero is. Did you experience or hear about a story of heroism, during your military experience? Can you share that story with us? Feel free to be as elaborate as you'd like.
As a military intelligence officer, most of the stories I had the privilege of knowing or observing first hand are classified or have been shared as a personal testimony in which the personnel involved have preferred to keep the details private. However, one story that I am able to share in general is about Gene Yu, who graduated from West Point in 2001 and who was trained in Special Forces and had expertise in hostage rescue missions. Soon after Gene honorably discharged from the military, he heard about a family friend, who, while vacationing in East Malaysia, was held hostage by terrorists hiding in the Philippines under Abu Sayyaf. Gene had masterminded an elaborate plan to include leveraging personal relationships with both private military contractors and active duty Filipino special forces officers, who voluntarily aided Gene in his efforts. Not giving in to corrupt politicians financially tied to Abu Sayyaf, Gene had masterfully arranged a civilian ferry to safely extract the hostage from the enemy compound and to take her home — all the while helping facilitate the destruction of numerous Abu Sayyaf terrorists at their jungle base camp to succeed in the mission.
What is unique about this story is that Gene took it upon himself to save his family friend's life despite no longer being in the military, and he used his specialized military training to strategically plan his friend's escape. Had he used the standard protocol of leveraging the active duty military or elected politicians for support, Gene's family friend may not have survived based on the levels of bureaucracy and corruption of leaders in key roles making decisions at the time. Gene certainly did not have to do this mission but he was compelled to be involved to save the hostage given that time was passing and no meaningful progress was being made. Even to this day, we, unfortunately, hear of several foreigners being taken for ransom and killed by the Abu Sayyaf terror group. At least for one hostage, there is a happier ending as her fate changed when Gene decided to step in, risking his life to save her.
Based on that story, how would you define what a "hero" is? Can you explain?
My definition of a "hero" is someone who believes in a mission far greater than himself or herself and does the right thing to make a significant and positive impact. Gene could have ignored his family friend's plight because he was no longer an active duty officer but he decided to step in and turned a near tragic situation into a more positive one.
Does a person need to be facing a life and death situation to do something heroic or to be called a hero?
I think society tends to define heroism this way and we certainly do have heroes take charge at the brink — in life and death situations — which amplify the selfless character of the person in an extraordinary moment in time. However, based on my definition of heroism, we may encounter heroes in all walks of life — not just in the military — but also in for-profit and not-for-profit businesses, in our communities and in our families. Heroes make conscious decisions to choose a more challenging pathway that may demand physical and mental fortitude. It's a decision that may not directly result in more power, fame, or money, but focuses directly on making a significant positive impact to others in greater need.
Based on your military experience, can you share with our readers 5 Leadership or Life Lessons that you learned from your experience"? (Please share a story or example for each.)
My top five leadership or life lessons are:
1) Character matters. Have integrity because it is valuable and oftentimes in short supply.
2) Take care of your people. Get to know them and bring out the best in others.
3) Set the example. You can't expect others to do the hard yards if you can't do it yourself.
4) Be your authentic self. Don't try to be someone you are not. Find your voice and fully leverage your strengths.
5) Find your purpose. If you fall in love with a mission far greater than yourself, you will find what is indeed worth fighting for.
Do you think your experience in the military helped prepare you for business? Can you explain?
Yes. While many colleagues with no military background may have had a hard time translating my military experience into equivalent corporate roles, I found the military to help prepare me for business in many ways and the most important factor is grit. Grit is the most critical life skill honed and developed while in the military that sets military veterans apart from the average corporate professionals. From numerous physical, mental, strategic and operational tests, we develop a high threshold for pain. We never give up easily. We "fight the good fight."
As you know, some people are scarred for life by their experience in the military. Did you struggle after your deployment was over? What have you done to adjust and thrive in civilian life that others may want to emulate?
Transitioning and adjusting to civilian life is a significant shift in so many ways. What had been valued in the military was no longer valid in civilian life. Chasing after financial targets was of paramount importance rather than winning battles or training to prepare for wartime. After business hours, colleagues went home and enjoyed their personal lives outside of work rather than cultivate a closer-knit, team bonding culture which is common in military communities.
My best advice would be:
● Build friendships in your new community. It may be hard to find those with the same level of loyalty and support but it is possible and good people are out there in the civilian world too. Also keep in touch with your military network. Right after I completed my military service, I had joined a company that specifically recruited junior military officers.
● Keep up with your physical training. Exercising will help keep your stress in check, clear your mind, and keep you focused.
● Be patient. Allow yourself six to twelve months to fully transition — heart and mind. In the military, we were used to short, intense one to two year assignments, which we were expected to transition and perform immediately — weeks if not days — because there was no time to lose. Transitioning in the civilian profession takes much longer. Give yourself the time to transition. It's a whole different world.
Lastly, one piece of advice to add, which I learned only later in my career, is that it is worth having a life coach.You may call him or her a life coach, counselor, psychologist, therapist, etc. I think oftentimes we turn to these types of professionals as a reactive measure — only when things are in dire straits — and not as a proactive, preventative measure. There is a negative social stigma to having a life coach, but if approached in a positive way — to bring out the best in us — then it is a good thing.
Are you working on any exciting new projects now? How do you think that will help people?
At DocDoc, we are expanding into North Asia. While the service is needed in both developed and developing countries throughout the world, DocDoc is currently focused to expand and deepen in Asia before coming to the United States. With more empowered patients who are able to make data-informed decisions about their healthcare and choose the most relevant, best matched doctors for their procedure or condition, we will ultimately be able to decrease unnecessary costs, reduce anxiety, and optimize medical outcomes.
What advice would you give to other leaders to help their team to thrive?
My leadership principles were developed when I was a young, 21-year old platoon leader, leading a diverse 44-soldier platoon, and I've stuck with these principles throughout my corporate roles.
● To build a high performing team, hire A players in mission critical roles
● Be clear on the goals and establish clear boundaries or guidelines but let your team do the work without micromanaging
● Be engaged to remove any obstacles
What advice would you give to other leaders about the best way to manage a large team?
It is interesting that the principles I used to manage large organizations during my military assignments are actually the same that I used while managing hundreds of staff members in the corporate setting. My top three are:
● Heed the Commander's intent. In the heat of battle or in the midst of intense contractual negotiations, it is important to know what is the overarching intent or purpose of the activity. This way, should the course of action deviate from what was planned, the outcome could still be deemed a success.
● Document processes. In large teams, documenting the standard operating procedure and process is important so then when confusion arises, teammates can refer to the single source of truth.
● Trust but verify. Quality check to ensure what was completed meets expectations.
None of us are able to achieve success without some help along the way. Is there a particular person who you are grateful towards who helped get you to where you are? Can you share a story about that?
There have been so many supporters along the way from customers, colleagues, and investors to name a few. But I would be remiss if I didn't acknowledge my husband and co-founder of DocDoc, Cole Sirucek. He has been by my side every step of the way — during the highs and lows — in this journey so far. While being a husband and wife co-founding team might be uncommon, we have been able to work out a way for each of us to focus on individual areas of strength without much overlap. Right after our daughter's liver transplant in which Cole donated a piece of his liver, it became clear to us what we needed to do — to see the purpose come to fruition so that patients may be empowered by making data-informed decisions in the doctor discovery process.
How have you used your success to bring goodness to the world?
I consider the overwhelmingly positive feedback from patients on what a significant difference DocDoc has made in their lives to be the greatest measure of success.
Almost on a regular basis, we encounter patients who are anxious, upset, frustrated and simply lost trying to navigate the healthcare system. To be able to empower these patients and meaningfully guide them through their healthcare journey is our purpose at DocDoc. Once patients have experienced a fundamentally better way to access and pay for treatment, they never want to return to the status quo.
You are a person of great influence. If you could inspire a movement that would bring the most amount of good to the most amount of people, what would that be? You never know what your idea can trigger. 🙂
If we could spread the word on what DocDoc can do, we would be able to transform the status quo and rebuild the healthcare ecosystem to one that is more transparent. With greater transparency, patients would be able to make more informed decisions which would decrease overall costs, reduce anxiety, and lead to better outcomes.
Can you please give us your favorite "Life Lesson Quote"? Can you share how that was relevant to you in your life?
I have so many quotes that I resonate with and that have motivated me when reciting them over the years. One of my favorites is from Victor Frankl, who said, "For success, like happiness, cannot be pursued; it must ensue, and it only does so as the unintended side-effect of one's personal dedication to a cause greater than oneself…"
Some of the biggest names in Business, VC funding, Sports, and Entertainment read this column. Is there a person in the world, or in the US with whom you would love to have a private breakfast or lunch with, and why? He or she might just see this if we tag them 🙂
It would be a dream to meet Oprah Winfrey and share with her what DocDoc does. She is a masterful communicator who would convey to the world that the status quo in healthcare based on the lack of transparency today is no longer acceptable. We cannot make decisions in information vacuums. There is a way to make data-informed decisions in healthcare, which is one of the most important decisions someone would make in his or her lifetime.
Thank you so much for these amazing insights. This was truly uplifting.
---
Life and Leadership Lessons I Learned In The Military: "Grit is the most critical life skill honed… was originally published in Authority Magazine on Medium, where people are continuing the conversation by highlighting and responding to this story.