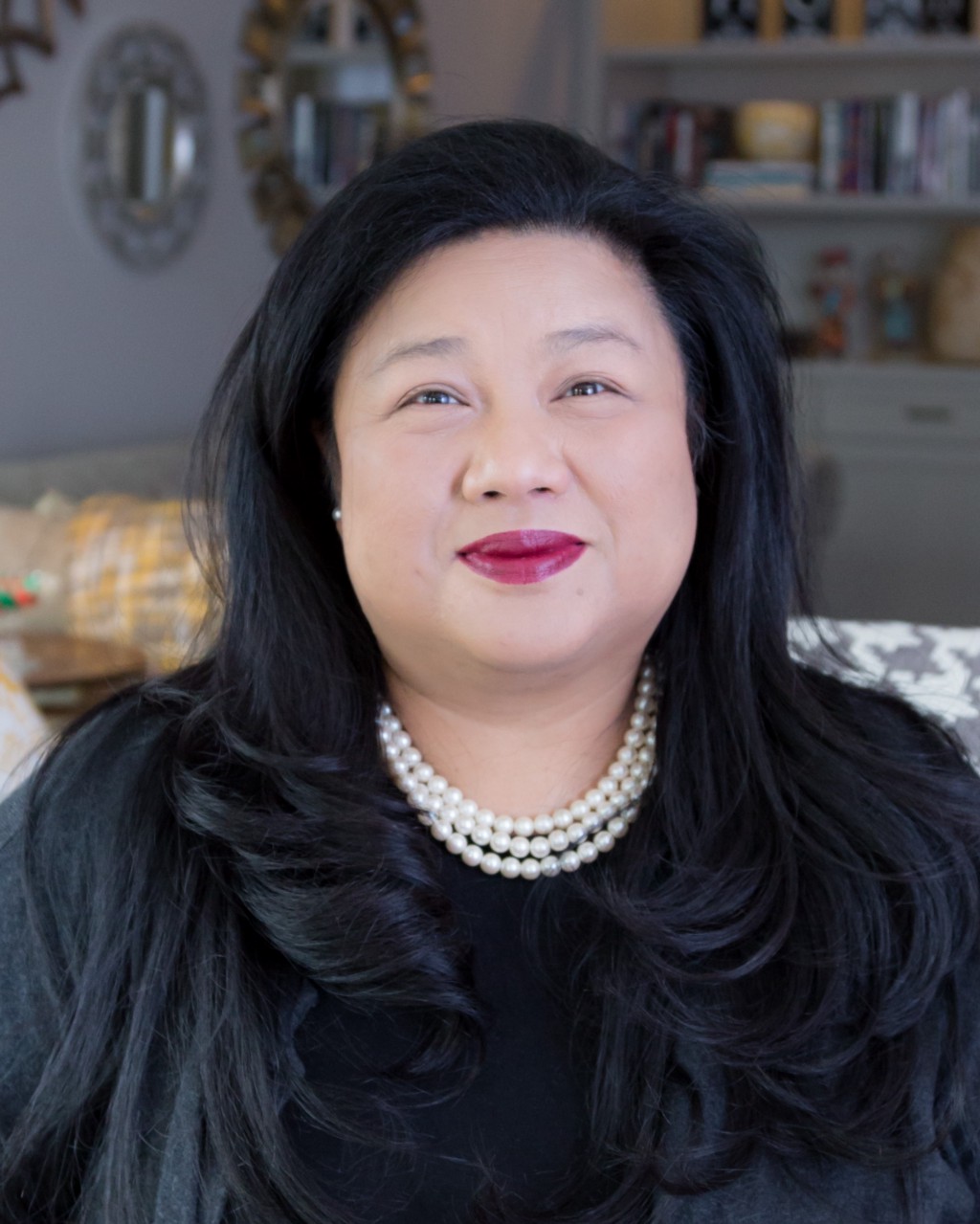 Life and Leadership Lessons I Learned In The Military: "Speak up; If you've been given a seat at the
Life and Leadership Lessons I Learned In The Military: "Speak up. If you've been given a seat at the table, someone put you there so you could share your perspective." with Sue Hoppin and Marco Dehry
Speak up. If you've been given a seat at the table, someone put you there so you could share your perspective. When I was appointed to the United States Air Force Academy Board of Visitors, I wondered what I could possibly contribute to this august group comprised of retired generals, business leaders and congressional members. Then someone gave me some great advice that still resonates today: I was invited to that table because they believed my perspective was valuable and important. They needed my particular background and expertise in strategic communications and nonprofits to round out the group. She encouraged me to identify two or three issues where I could make a real difference and focus on finding solutions. By the time I left the Board, I could point to areas where we had made significant gains and improvements because of our recommendations and I finished out my term as the vice chairman of the USAFA BOV.
I had the pleasure of interviewing Sue Hoppin, Founder and President, National Military Spouse Network (NMSN), is an advocate, published author and consultant with more than 20 years of experience in the military community. She is a nationally recognized expert on military spouse and family issues, working to bridge the cultural gap between government, private and public groups and military communities. In 2010, Hoppin founded the National Military Spouse Network, a professional development and networking membership organization supporting the career and entrepreneurial goals of military spouses. She was appointed by President Obama to the Board of Visitors of the United States Air Force Academy in 2012; she completed her tenure in 2018 as the board's Vice Chairman. Before forming the NMSN, Hoppin served as the first deputy director for spouse outreach for the prestigious Military Officers Association of America. She has a proven record of developing programs focusing on military issues, serving as spokesperson for various organizations and committees, and reaching out to train top tier military-affiliated groups, veteran/military services organizations, and key leadership within major military commands. Hoppin regularly works with private sector clients to develop programs targeted at the military community and frequently speaks around the country at conferences and leadership training events.
Thank you so much for doing this with us! Can you tell us a bit about your childhood "backstory"?
My family emigrated to the U.S. from Laos in 1975. While I consider Arlington, VA, my hometown, I also spent much of my childhood living in Haiti where my dad worked as a contractor. My formative years were spent either living or traveling abroad, so I was exposed to people from many different countries and cultures. I came from a very patriarchal, traditional background, so having strong opinions and voicing them wasn't always encouraged. When I moved back to the States to attend boarding school at Madeira in northern Virginia, I found myself in an environment that fostered confidence and empowerment. As young women, we were expected to have a voice and advocate not just for ourselves, but for those around us. That pretty much set the tone for my personal and professional life.
And what are you doing today? Can you share a story that exemplifies the unique work that you are doing?
I consult on military family issues and also run the National Military Spouse Network (NMSN), which I founded in 2010. Traditionally, the transient military lifestyle has limited the ability of military spouses to create and sustain a career path that meets their deepest goals, talents and aspirations. I passionately believe that by leveraging today's technology and employment trends, it is entirely possible to maintain a rewarding career within the framework and challenges of the military experience. NMSN is dedicated to the education, empowerment and advancement of military spouses by helping them craft innovative solutions to both balance a viable career with the military lifestyle and lay the foundation for a successful career post-military.
The nation's military spouses are struggling with a 24% unemployment rate. To help combat this, one of NMSN's solutions is to reintroduce legislation in the 116th Congress that would add military spouses to the target work group under the Work Opportunity Tax Credit (WOTC). Essentially, this would incentivize employers to hire military spouses by providing them with a federal tax credit. To help jump-start the process, NMSN recently mobilized a group of military spouses and advocates to "storm the Hill" on Military Spouse Appreciation Day (May 10th). Though it's been tried before, the WOTC legislation has never been passed. While it's too soon to tell, we're pleased to report that H.R. 2912, the Military Spouse Hiring Act, was introduced by a bipartisan group of Congress members on May 23rd with a companion bill in the Senate also in the works.
Our efforts on the Hill perfectly exemplify what we're about: removing the impediments to employment for professional military spouses so they can have meaningful careers and/or build successful businesses if they choose to do so. I know in my heart that the nation is best served by an all-volunteer military. In an environment where military spouses can earn more than their active duty servicemembers if they could reside in one place for an extended period of time, their employment becomes a retention issue. People are leaving service because it no longer makes sense for their family. Servicemembers should never have to choose between doing what's best for their country and what's best for their family. If a military spouse wants to work or build a business, they should be able to so.
Can you tell us a bit about your military background?
I am the spouse of a retired Air Force officer who served 22 years on active duty. We moved around the world and my story mirrors that of many military spouses. We had our son when we were young and while my husband was constantly deploying, we felt it was important for one of us to be home until he was able to go to school full-time. Fortunately, we were lucky enough to be in a position where we could live on one salary (which isn't the case for many of our military families).
By the time our son was school-age, our family did two back-to-back overseas assignments and I wasn't able to work due to the Status of Forces Agreement (SOFA) and limited opportunities. When we returned to the U.S. with an assignment in the Washington, D.C. area, I had a master's in International Relations and spoke three languages. I was excited to finally have the opportunity to start my career and foolishly believed that people would be lining up to hire me. I was wrong. In Washington, everyone has great credentials. The only thing that made me stand out was that I was a military spouse, but no one wanted to take a chance on me because they believed I'd be moving in a few years.
I did eventually find a job, although it was pretty far removed from where I started, and it took more than 18 months to secure. I would eventually start the National Military Spouse Network because I didn't want any other military spouses to have to go through that long and grueling job search every time they moved simply because they didn't have a solid professional network in place.
Can you share the most interesting story that you experienced during your [spouse's] military career? What "take away" did you learn from that story?
The most remarkable stories coming out of my husband's military career involved how quickly the squadron and support units (including the spouses) rally in times of crisis. Whether it was a near air collision involving one of our aircraft, the death of one of our pilots or finding ourselves overseas and living off the installation during 9/11, our squadron mates and families came together quickly to make sure that everyone was supported and had the resources they needed.
The big take away from these situations is that there is nothing that cannot be overcome so long as you're able to rally people together and take it in steps. When dealing with a crisis, it's easy to fall prey to analysis paralysis. It's important to break down the tasks and focus on what's right in front of you. You don't need to have all the answers right away; it's enough to get started and build that airplane while you fly it, figuratively speaking.
I'm interested in fleshing out what a hero is. Did you experience or hear about a story of heroism, during your military experience? Can you share that story with us? Feel free to be as elaborate as you'd like.
Based on that story, how would you define what a "hero" is? Can you explain? Does a person need to be facing a life and death situation to do something heroic or to be called a hero?
I define a "hero" as someone who steps up when action is required. While not all of us will find ourselves in life or death situations on a regular basis, we are all faced with opportunities where intervention or involvement may make all the difference in someone else's life. We don't always know what kind of impact we'll have on another's life until long after the fact, but I regularly heard stories where lives were saved because someone stood up and did something they didn't even know would have a significant impact at the time. Two examples that stick in my mind are:
· The spouse who formed a Facebook group for military family members because they were geographically dispersed and she wanted to make sure everyone had a touchpoint. Weeks later, the unit deployed overseas, and people were speaking on- and off-line because they were desperate for news and support. In the midst of all that connection, a young spouse was saved because when she was feeling isolated, depressed and suicidal, she reached out to a new friend in the group before it was too late and let them know she needed help.
· A military spouse stepped up to help another spouse going through a medical emergency while overseas during her partner's deployment. She organized around-the-clock childcare for both sets of kids and sat by her friend's bedside until the woman's husband made it back days later.
The military community is filled with stories of military spouses who have recognized service gaps and needs within our community and solved the problems, provided support and stepped in wherever needed. While they may not be "heroes" in a traditional sense, these men and women are improving the lives of our military families daily and do it with very little fanfare.
Based on your military experience, can you share with our readers 5 Leadership or Life Lessons that you learned from your experience"? (Please share a story or example for each.)
Flexibility is the key to air power — and in the case of military spouses — it is the key to maintaining sanity. There's one thing that's guaranteed in the life of a military spouse: we have little to no control within the scope of the military. It could be a 365-day deployment that is unexpectedly extended or an order being changed at the last minute (after household goods area packed up and enroute). The most successful military spouses I know are those who are able to recover rapidly from the disappointments, understanding that there is a time to wallow and a time to bounce back and move on. It'll come as no surprise to anyone that "embrace the suck" is another popular saying among military spouses.
If you're the first one out of the gate, you're going to draw arrows. Get used to it! If you're going to take chances and be an innovator, people are going to come for you. Don't let it shake your resolve. Develop a thicker skin and move on. And even if you can't ignore it, don't let it derail you.
Learn to embrace failure. It's all part of the journey, just pick yourself up quickly and keep moving forward. Within the framework of the military lifestyle, it's always a great surprise when something goes exactly as you planned and is on time. One of my mentors impressed upon me that unless we are working on the cure for a terminal disease, failure isn't fatal. Keep trying. Bounce back and iterate quickly; you never know how close you are to the ultimate solution.
Don't wait for permission — learn to advocate for yourself and others. When dealing with a bureaucracy like the military, things don't always make sense and rules and protocols are not always in place to do what's most expedient for the end user. Sometimes, when there's a family member in need and falling through the cracks, exceptions need to be made. Don't assume that decision-makers know there's something wrong. If you're in a position to help, do so. Just remember that raising the problem isn't enough. Effective advocacy involves coming to the table with a solution as well.
Speak up. If you've been given a seat at the table, someone put you there so you could share your perspective. When I was appointed to the United States Air Force Academy Board of Visitors, I wondered what I could possibly contribute to this august group comprised of retired generals, business leaders and congressional members. Then someone gave me some great advice that still resonates today: I was invited to that table because they believed my perspective was valuable and important. They needed my particular background and expertise in strategic communications and nonprofits to round out the group. She encouraged me to identify two or three issues where I could make a real difference and focus on finding solutions. By the time I left the Board, I could point to areas where we had made significant gains and improvements because of our recommendations and I finished out my term as the vice chairman of the USAFA BOV.
Do you think your experience with the military helped prepare you for business? Can you explain?
Experience with the military absolutely helped prepare me to start and run a successful business. The military is a huge bureaucracy and living that lifestyle for 22 years taught me how to work within the system and gave me boundless patience.
It's amazing to be around people who believe in something bigger than themselves. I saw examples of servant leadership everywhere, which reinforced my belief that if I was in a position to make things better, I should. These unique experiences helped shape my company's ideology and mission.
Though being overseas limited my ability to work, the flip side was that I had the opportunity to meet and get to know people from all walks of life. In our global economy, understanding how other cultures work and communicate is invaluable. American English is pretty straightforward: what you see is what you get. That is not the case in countries where people communicate in a high context manner. If you don't have that multi-cultural situational awareness, it would be easy to overlook body language and the meaning behind the words that are left unsaid. Travelling and living in multiple foreign countries was one of the greatest gifts of our time in the military and helped prepare me to start and manage a business. It's also these same traits and experiences that make military spouses in general great assets to any company.
As you know, some people are scarred for life by their experience in the military. Did you struggle after your deployment was over? What have you done to adjust and thrive in civilian life that others may want to emulate?
For family members, a deployment comes in seven cycles: (1) anticipation of departure; (2) detachment and withdrawal; (3) emotional disorganization; (4) recovery and stabilization; (5) anticipation of return; (6) return adjustment and renegotiation; and (7) reintegration and stabilization.
Every cycle brings emotional turmoil and most people outside of the military community would likely assume that cycles six and seven bring nothing but joy — and they would be so wrong. For the military spouse, the return adjustment and renegotiation are tough. The tasks have been redistributed, new schedules established, and a different routine has been chugging along without the other half of the marriage/parenting team. In the beginning, with the first few deployments, many spouses feel so guilty about their complex emotions when a service member comes home, but then as they experience more deployments, they realize that these emotions are perfectly normal. It's not that they are not happy to be reunited, it's that the family being whole again post-deployment brings its own challenges. There is value in every stage of the cycle and there is no skipping stages.
I'm a naturally impatient person, so that Zen-like approach is not intuitive to me. But after surviving multiple deployments and re-integrations, you begin to understand and respect the process. It takes as long as it needs to take. That approach continued to serve me well even after my husband retired. There are some things we can control, but so many more that we can't. Sometimes it's okay to just let it go and trust. This is just as true in business as it is in life.
Are you working on any exciting new projects now? How do you think that will help people?
At NMSN, we're currently working on developing and launching jobhoppin.com. We often hear from employers that there is a workforce issue and they are unable to find enough talent to fill the jobs they have open. When the military spouse unemployment rate is so high, it just screams missed opportunity. Jobhoppin.com will allow employers to post jobs or gigs for freelancers and be connected to talented military spouse professionals.
NMSN recently released a white paper entitled, "Five Recommendations for Removing the Barriers to Military Spouse Entrepreneurship". As part of the initiative, we are also committed to convening a series of roundtable discussions bringing together thought leaders and stakeholders to share our recommendations and work together to implement solutions.
What advice would you give to other leaders to help their team to thrive?
Invest in your team. Figure out what motivates your staff and give them opportunities for personal and professional growth. Don't be afraid to terminate people when you must, and do it quickly. Keeping the wrong person on the team can be demoralizing to everyone else and eventually hurts the organization.
What advice would you give to other leaders about the best way to manage a team?
We work with a remote team comprised of freelancers, so managing everyone is challenging, but some things are key:
· Institute regular communications (weekly calls, team meetings, etc.)
· Maintain an editorial calendar to organize external messaging
· Establish annual in-person offsite planning meetings
· Utilize apps that help facilitate remote work and collaboration (we use Dropbox, Slack, Zoom, and others)
None of us are able to achieve success without some help along the way. Is there a particular person who you are grateful towards who helped get you to where you are? Can you share a story about that?
I would not be where I am today without the wise counsel of mentors, trusted friends and colleagues — and I'm grateful to them all.
Dr. Janet Breslin Smith has served as a mentor and role model to me since we met in the late '90s when her husband was our wing commander at Kadena AB. She already had a career on the Hill behind her and was teaching at National Defense University when she met and married her husband.
Having maintained a career until she moved to Kadena, Janet had a very different approach to military life. If she saw a problem, she set out to fix it. Hearing "no" just meant she hadn't come up with the right solution yet. When she found out servicemembers on Okinawa were not receiving (Women, Infants & Children (WIC), the federal supplemental nutrition program, she used the knowledge and connections she honed as former staffer on the Senate Agriculture Committee to fix that. When she learned that airmen didn't like having their spouses visit counselors at Family Advocacy for help because of the stigma attached to it — but encouraged them to visit the base thrift shop for bargains — she put a counselor in the back of the Thrift Shop.
These were just some of her approaches to problem solving. Watching her gracefully navigate the landmines and naysayers, I learned not to be limited by the status quo. Now, rather than stopping when I hear "no," the reflex is, why not?
How have you used your success to bring goodness to the world?
I'm lucky in that my businesses and my passions are intertwined. Every success I have improves career opportunities for military spouses. I also volunteer with organizations and boards that feed into that same mission to help bring more attention to the solutions required to improve the lives of our service members and their families. I'm very fortunate to have opportunities to speak and consult with corporations and organizations to help them connect with our community in a meaningful way.
You are a person of great influence. If you could inspire a movement that would bring the most amount of good to the most amount of people, what would that be? You never know what your idea can trigger. 🙂
Take a chance and hire a military spouse! They make incredible employees and will add to your bottom line. The same traits you value in your veteran employees (unparalleled work ethic, skills and ability) are mirrored in military spouses. They are often better educated than their civilian counterparts and bring a wealth of cross-cultural experiences, flexibility and adaptability that will be difficult to match.
Support small businesses owned by military spouses. You'd be amazed at the variety of businesses out there owned and operated by military spouses: consignment store professionals, jewelry designers, caterers, handbag designers, consultants, graphic designers, photographers, bakers, realtors, and so many others! When you buy from these businesses, you're supporting military families and making it easier for servicemember to stay on active duty.
Can you please give us your favorite "Life Lesson Quote"? Can you share how that was relevant to you in your life?
"Do not go where the path may lead, go instead where there is no path and leave a trail." — Ralph Waldo Emerson
I graduated from college with a path laid out for my life that did not involve following my husband around the globe for over two decades. With a traditional career closed off to me at the time, I had to adapt and find a way to do fulfilling work while moving every few years. While I was able to cobble together a career, a lot of the work I've done has involved building new programs from the ground up and advocating for change and improvements to existing legislation or programs. There really wasn't a clear blueprint for that. Because of this, I stopped looking for a prescribed path and just started forging ahead. Now I look around and see all the people in the military spouse employment space. It's wonderful that everyone is so engaged, but it's also a very different landscape than the one that existed 22, 15, or even 10 years ago.
Some of the biggest names in Business, VC funding, Sports, and Entertainment read this column. Is there a person in the world, or in the US with whom you would love to have a private breakfast or lunch with, and why? He or she might just see this if we tag them 🙂
Military spouses are generally building businesses that they can eventually scale when their service members leave the service. It would be amazing to meet Jeff Bezos to learn how he scaled a business so quickly and successfully; what inspired him to take the risks he did and how he knew when to pivot.
Thank you for joining us!
---
Life and Leadership Lessons I Learned In The Military: "Speak up; If you've been given a seat at the was originally published in Authority Magazine on Medium, where people are continuing the conversation by highlighting and responding to this story.