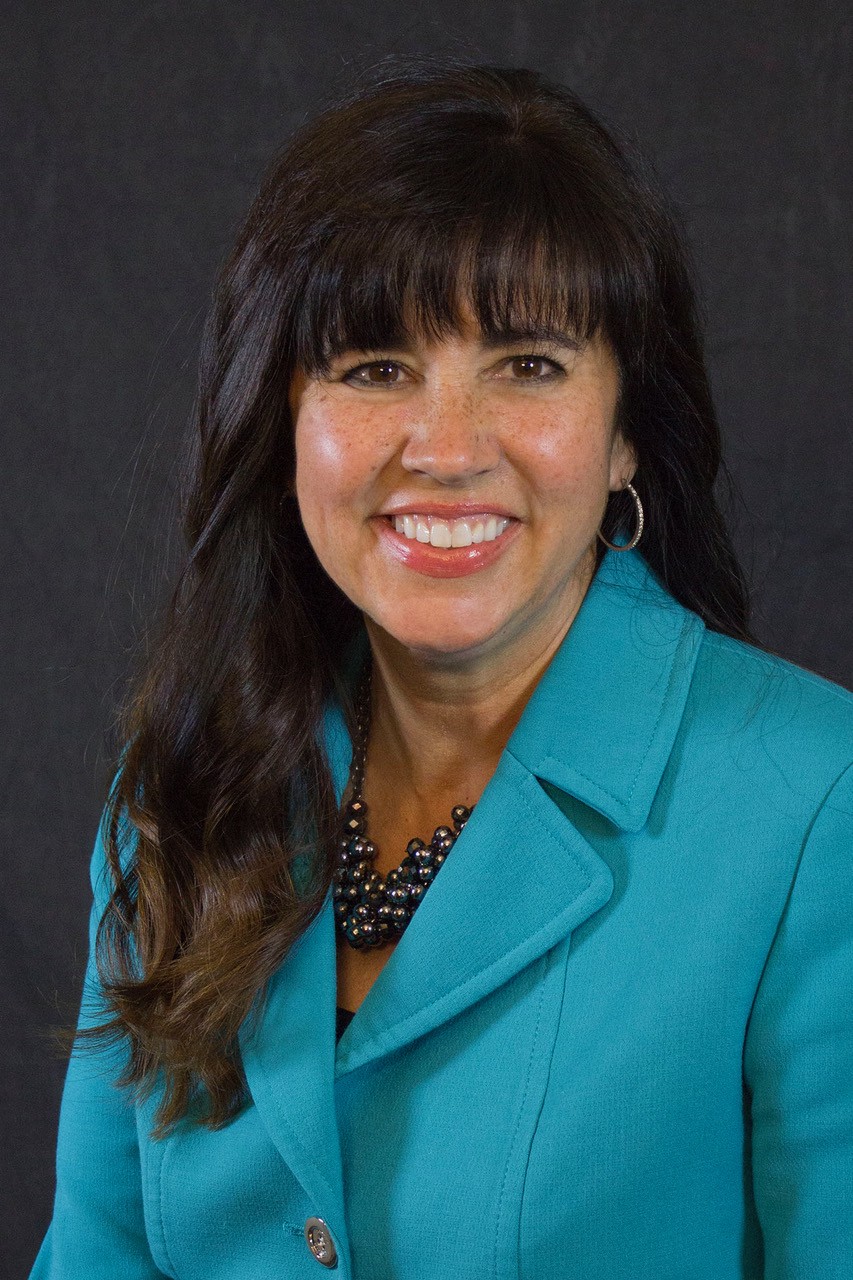 Life and Leadership Lessons I Learned In The Military: "Practice radical transparency" with Mary…
Life and Leadership Lessons I Learned In The Military: "Practice radical transparency" with Mary Thompson and Marco Dehry
Practice radical transparency — Trust is built on stating your intentions early while keeping others' best interests in mind. Letting people know on a daily basis where they are strong and where they have the opportunity for growth grows a company faster than just about anything else.
As a part of my series about "Life and Leadership Lessons Learned In The Military", I had the pleasure of interviewing Mary Thompson, the Chief Operating Officer of Neighborly®, which is the world's largest franchisor of home services. In her role, Mary works hand-in-hand with the presidents of the parent company's 16 North American brands by leading the execution of various operational strategies. Mary's franchising experience is extensive, as she has evolved from a franchisee herself to now serving as a C-level executive in the industry. But before her 25+ years in franchising began, Mary served eight years in the U.S. Marine Corps as a logistics officer.
Thank you so much for doing this with us! Can you tell us a bit about your childhood "backstory"?
I grew up as an Army brat, traveling across the globe and living in places from India to Kentucky to Germany. I believe having the world view helped me appreciate the importance of diversity in business as well as learn how to get to know people on a deeper level. As the oldest of nine children, my parents taught me at an early age the importance of leadership through influence.
And what are you doing today? Can you share a story that exemplifies the unique work that you are doing?
Today I am the Chief Operating Officer of Neighborly, an international operator of multiple franchise concepts and the premier provider of services focused on repairing, maintaining and enhancing customers' homes and properties. The company was founded in 1981 as Dwyer Group and is a holding company of 22 service brands, 19 of which are franchise brands. Collectively, these concepts offer customers a broad base of residential and commercial services. Neighborly now has nearly 3,700 franchisees and 11 corporate support centers throughout North America, U.K. and Germany. Our North American brands include: Aire Serv®, Five Star Painting®, Glass Doctor®, Molly Maid®, Mr. Appliance®, Mr. Electric®, Mr. Handyman®, Mr. Rooter®, Protect Painters®, Rainbow International®, Real Property Management®, The Grounds Guys®, Portland Glass, Cumberland County Glass, Mosquito Joe®, and Window Genie®.
I have the honor of providing guidance to the leaders of our North American brands, helping to leverage our vast knowledge across those brands as well as lead the integrations of our acquisitions. Our mission statement is: "To teach our principles and systems of personal and business success so that all people we touch live happier more successful lives." What I love about this mission is that by teaching others how to successfully own and operate their small businesses, we help build dreams and take good care of customers who need someone to repair, maintain and enhance their homes and properties.
Can you tell us a bit about your military background?
I joined the United States Marine Corps in 1985 as a logistics officer serving in California, North Carolina, Japan and Korea. The leadership and systems training I learned in the Marines has helped me throughout my franchising career as they closely parallel one another. My last duty station in the Marines was in recruiting, and this role gave me the strong background in sales and marketing that I still use to this day. Being one of the very few women in the Corps who was jump qualified (i.e., parachute jumping) helped me understand how important it is to blaze trails for others to follow. I am grateful for those who went before me creating paths, and I believe all of us have a responsibility to boldly follow our dreams.
Can you share the most interesting story that you experienced during your military career? What "takeaway" did you learn from that story?
I had the opportunity to lead a unit that ran the airfield in Pohang, Korea. This meant that various disciplines ranging from mechanics to cooks to military police reported to me. There I learned the importance of systems and how important the art of influence is to getting things done. I had a Korean officer counterpart whom I worked hand-in-hand with each day to make collaborative decisions on how we would use our resources.
I'm interested in fleshing out what a hero is. Did you experience or hear about a story of heroism during your military experience? Can you share that story with us? Feel free to be as elaborate as you'd like.
Watching those who serve our country in the day-to-day is where you will find the heroes. Those who leave their families behind while they deploy to foreign countries in harm's way. It's a daily event. One of the most emotional things for me is to watch those families reuniting as the service members returns.
I'd also like to share that I grew up with a true hero. My Dad was a combat veteran with three bronze stars with valor for the life-saving work he did as a helicopter pilot and commanding officer of a unit that went into hot landing zones to rescue downed pilots and soldiers. He did not personally talk about his experiences, but I had the honor of attending one of his military reunions where, one-by-one, more than a dozen men came up to me to tell me stories of what my dad did to rescue them under fire. What I learned from this is that true heroes don't talk about what they did; It's sacred.
Based on that story, how would you define what a "hero" is? Can you explain?
A hero is someone who sacrifices him or herself for the benefit of others. They live by a set of values and a mission, and they do what it takes to get that mission done. Heroes don't talk about their sacrifice as they know there were many before them who did the same. They see it as a duty and an honor to serve others.
Does a person need to be facing a "life-or-death" situation to do something heroic or to be called a hero?
No. They may sacrifice their time, their opportunities, or even the comfort of home to serve others.
Based on your military experience, can you share with our readers 5 Leadership or Life Lessons that you learned from your experience"? (Please share a story or example for each.)
1. Lead with love — Good leaders know they must love their people enough to give them what they need but not necessarily what they want. Leading with love is being brave enough to have the conversations that matter.
2. Be a great simplifier — Getting to the heart of the matter and breaking down the barriers that keep people from making great things get done is the leader's responsibility.
3. Be authentic — It's a leader's job to inspire people to be the best versions of themselves. To do that they must first be self-aware enough to be real about who they are personally. Trust is built on being congruent on all places with all people, and that requires authenticity. It's important that leaders create a set of values for their organization to help draw together those who want to be part of the same tribe. It's about belonging, not just fitting in.
4. Have fun — Joy is a multiplier and when practiced regularly will make an organization do more than the sum of its parts.
5. Practice radical transparency — Trust is built on stating your intentions early while keeping others' best interests in mind. Letting people know on a daily basis where they are strong and where they have the opportunity for growth grows a company faster than just about anything else.
Do you think your experience in the military helped prepare you for business? Can you explain?
Absolutely. I learned how to lead in high stress situations and how to help others put those high stress situations in perspective. Having experienced a few "life-or-death" situations myself helps me better understand what is truly important.
As you know, some people are scarred for life by their experience in the military. Did you struggle after your deployment was over? What have you done to adjust and thrive in civilian life that others may want to emulate?
I did not. For me the biggest challenge was learning how to navigate our civilian healthcare system. My advice for those transitioning is to find veterans who have transitioned out and can help them ask the right questions.
What advice would you give to other leaders to help their team to thrive?
The five leadership lessons I shared above would be my best pieces of advice to share in this case.
What advice would you give to other leaders about the best way to manage a large team?
Lead with love — don't manage. We manage things and lead people. Care about them more than others think is prudent.
None of us are able to achieve success without some help along the way. Is there a particular person who you are grateful towards who helped get you to where you are? Can you share a story about that?
I've had the pleasure of learning from some of the best leaders out there, such as my parents who gave me a strong foundation in serving others fiercely. Neighborly's CEO, Mike Bidwell, who leads with transparency and does not allow others to be lessor versions of themselves, has helped me grow considerably as a leader as well. Mike knows that comfort is the enemy of growth and insists that all in our organization, including himself, do not get complacent.
How have you used your success to bring goodness to the world?
The work I've gotten to do with VetFran (a committee of the International Franchise Association) in helping veterans find opportunities to get into small business ownership has been a passion of mine for the past 18 years.
You are a person of great influence. If you could inspire a movement that would bring the most amount of good to the most amount of people, what would that be? You never know what your idea can trigger. 🙂
I'd like people to know that leadership happens at every level and anyone can be a leader through commitment and being a lifelong learner. We are not born leaders but instead grow into being leaders. At Neighborly, we believe there are four stages of leadership: lead self, lead others, lead leader, lead organizations. We don't need at title to be a leader; we need the heart to serve others.
Can you please give us your favorite "Life Lesson Quote"? Can you share how that was relevant to you in your life?
John Quincy Adams once said:
"If your actions inspire others to dream more, learn more, do more, and become more, you are a leader." That's what leaders do. It's my honor to serve others and help them (and me) be the best versions of themselves.
Some of the biggest names in Business, VC funding, Sports, and Entertainment read this column. Is there a person in the world, or in the US with whom you would love to have a private breakfast or lunch with, and why? He or she might just see this if we tag them 🙂
I'd love to have a meal with Gary Vee, CEO of Vayner Media. His forward-leaning thoughts on business, social media and life in general fascinate and inspire me.
Thank you so much for these amazing insights. This was truly uplifting.
---
Life and Leadership Lessons I Learned In The Military: "Practice radical transparency" with Mary… was originally published in Authority Magazine on Medium, where people are continuing the conversation by highlighting and responding to this story.